Did you know about Lynnwood's Artesian Well?
By LUKE PUTVIN
Lynnwood is home to its very own Artesian Well that attracts people from all over the region and is one of only a handful of wells in the state.
Cased to approximately 120 feet, the well flows at about 10 gallons per minute. The Artesian Well is completely free for anyone who wants to use it, but there is a 20 gallon limit rule.
Todd Ronson was in line for the water on August 28; he has lived ine the area for about ten years, and he has been coming to the well for that same amount of time.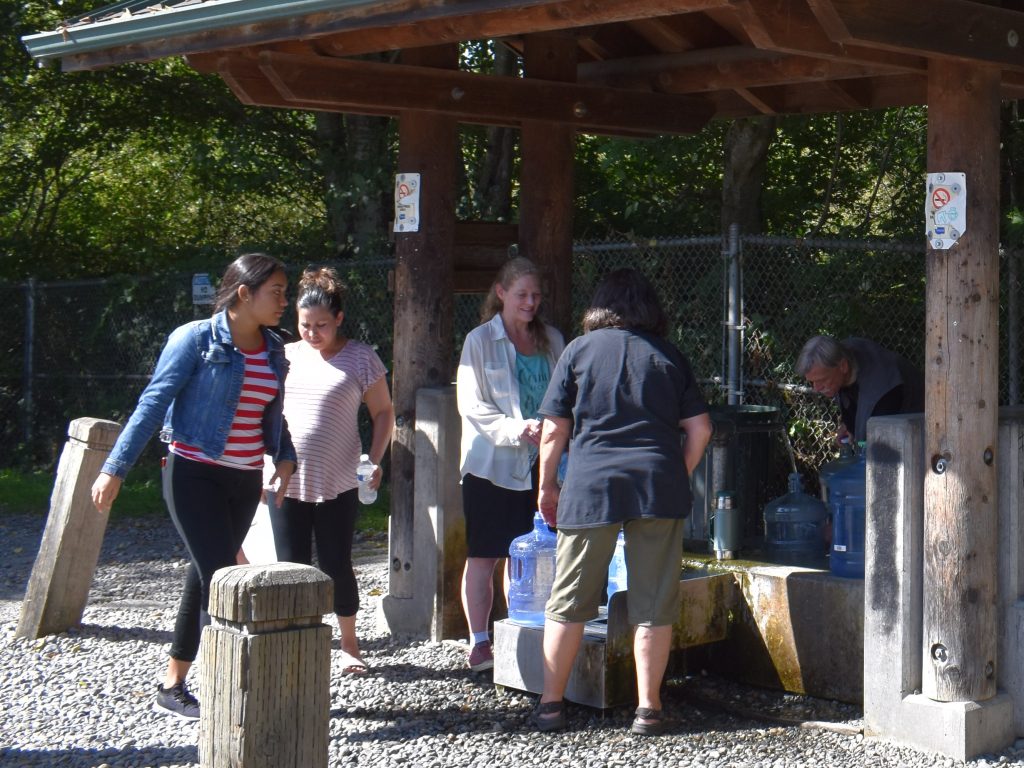 "The water is high quality, and it's free," Ronson said. "I had a tiny frog as a pet once; they usually only live about four or five years. I kept that frog in this water, and he lived for 11 years."
His advice to people wanting to come to the well for water? Be prepared to wait.
"Sometimes the wait can be as long as 45 or 60 minutes," Ronson said. "But it's more often about 20 or 25. There's always people out here. I don't want to make the lines even longer, so I hope you publish some negative things about it in your article too," he said with a chuckle.
Barb Drake was also in line that day. She lives in Seattle and has been coming to the well since 2003.
"Someone told me it was one of the cleanest water sources," Drake said. "When I started drinking it, my skin started getting better, and I noticed my hair getting nicer; I noticed an improvement in my health too." Drake emphasized the importance of keeping the well as a free, public resource.
"I've seen monks come to this well to use this water as holy water," she added. "So there's not just the health benefits, but there's a spiritual value here too."
The Lynnwood Artesian Well is located at 2399 164th Ave. If you go, expect a line, and enjoy the water.
For more information about the artesian well, visit the Alderwood Water and Wastewater District's website at www.awwd.com.