Presentations and Proclamations at City Council Meeting
By LUKE PUTVIN | Last Updated October 3, 2019
At the September 23 City Council Business Meeting, the proceeds of the Par 4 Kids and Eggs-plore fundraisers were announced by Lynn Sordel, Director of Parks, Recreation and Cultural Arts.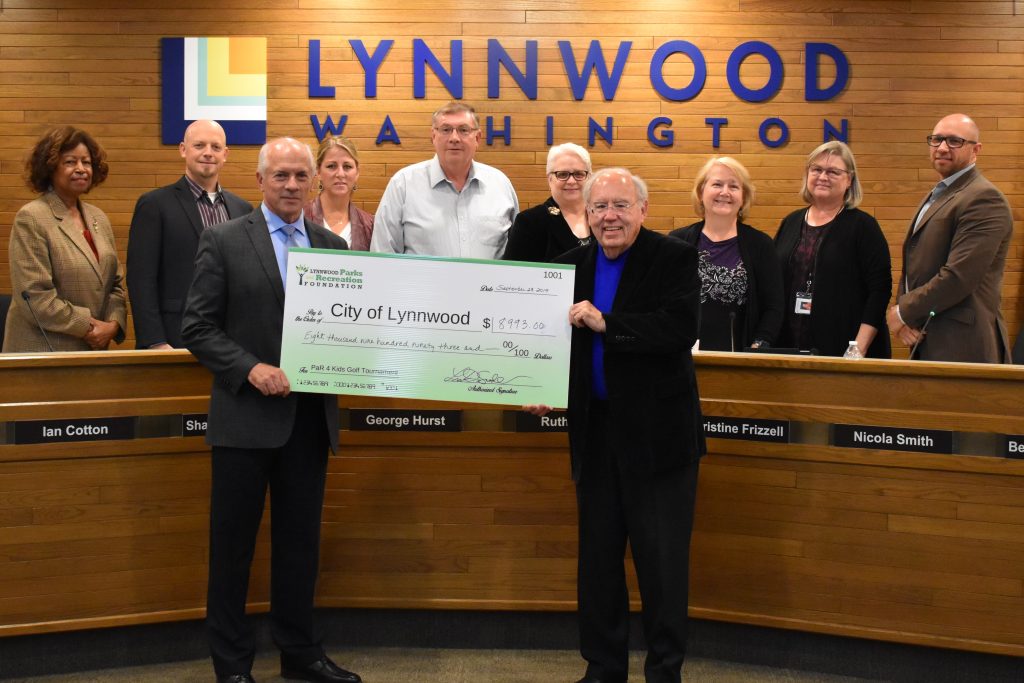 Par 4 Kids, a golf tournament fundraiser held on August 2 at the Lynnwood Municipal Golf Course raised $8,993. The money will go toward the Recreation Benefit Fund, which allows opportunities for kids to get into summer camps, swim lessons or anything else on the recreation menu.
"I believe now with the eleventh year of this event, we are very close to raising about $100,000," Sordel said. "We're very grateful to all the local businesses and people who participate; this is a very big event for the foundation and the community."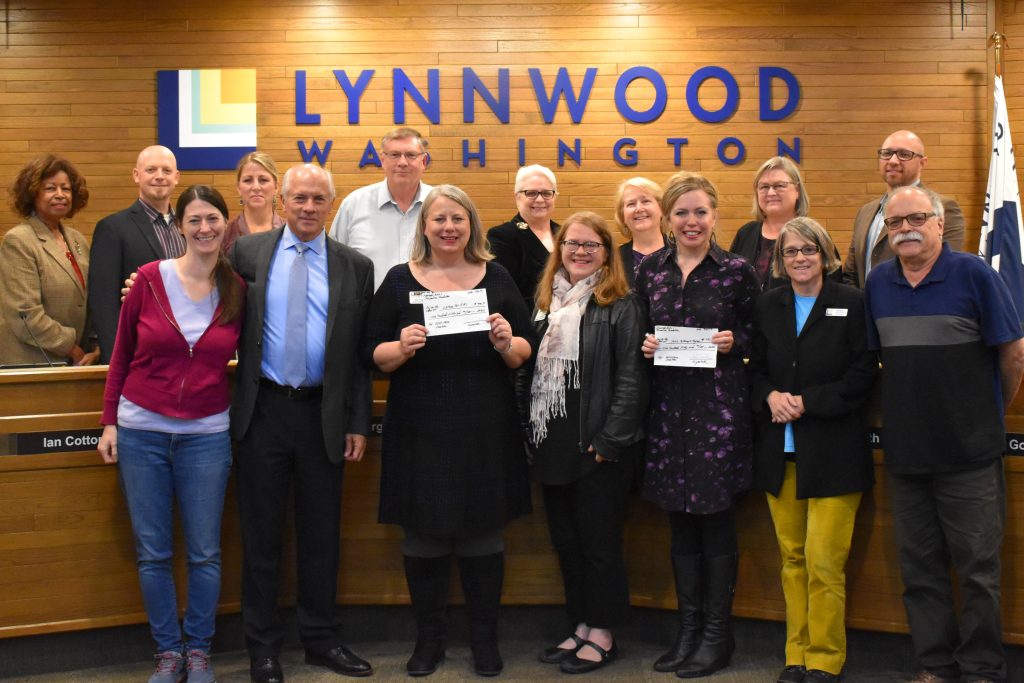 Additionally, from the Eggs-plore auction held on June 13, the Arts Commission decided to donate the proceeds to the YWCA Pathways Program and Clothes for Kids; each receiving $950 from the auction.
"I want to thank the Arts Commission for all their great work… they make Lynnwood special," Sordel said.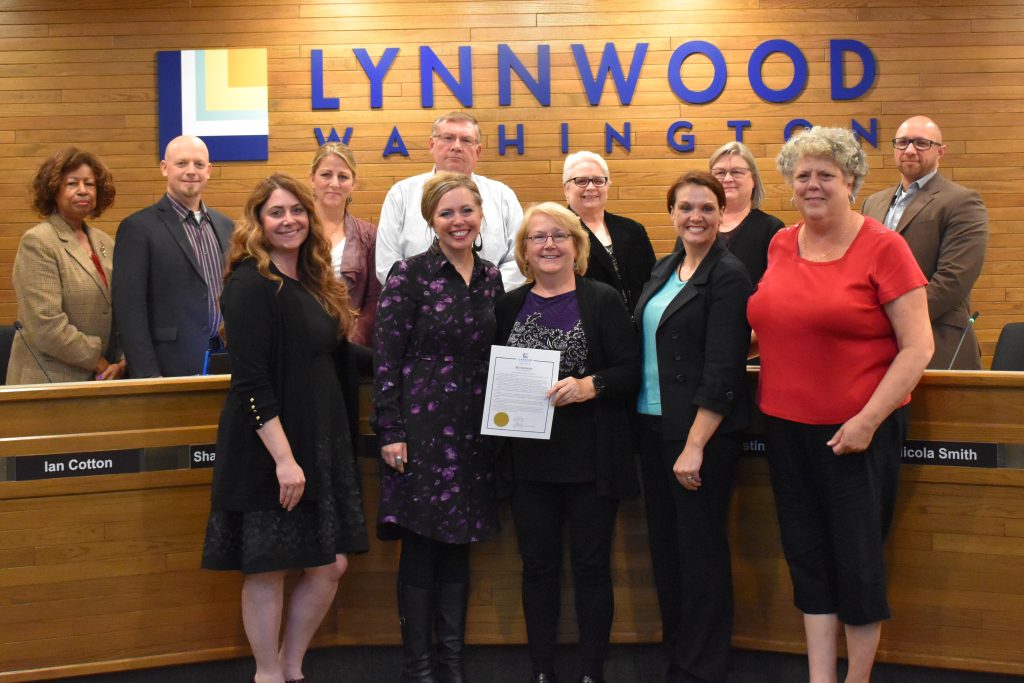 The meeting also had two proclamations, first for Fire Prevention Week 2019 and second for Domestic Violence Awareness Month. Fire Prevention Week is October 6-12, and Domestic Violence Awareness Month is all of October.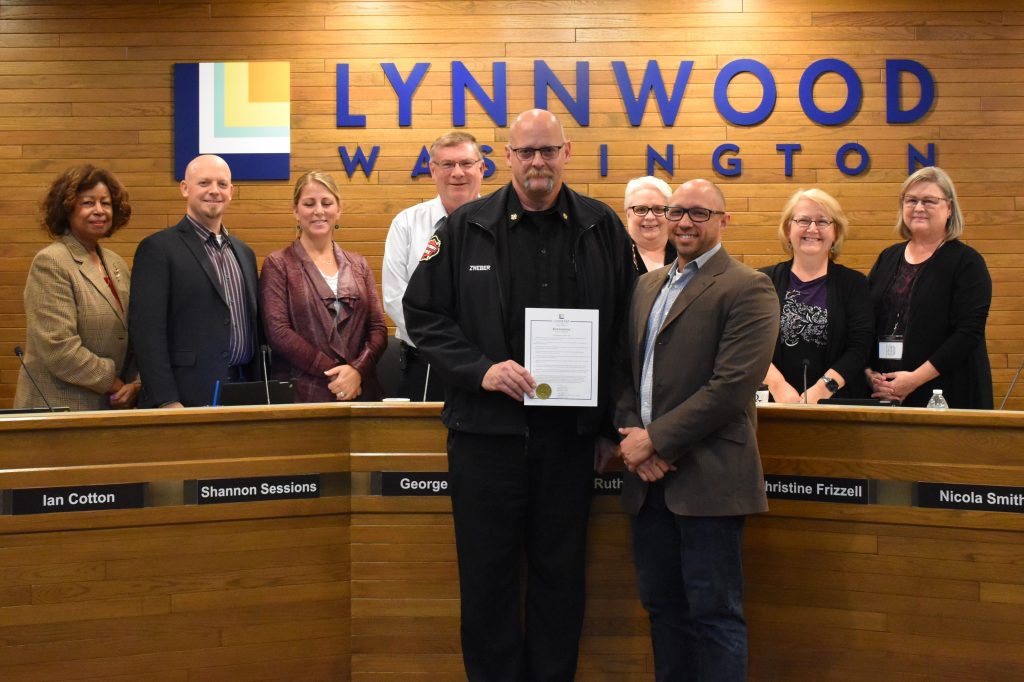 The next Lynnwood City Council Meeting is a Business Meeting on Monday, October 7 at City Hall.