by Luke Putvin
Bernie Sanders' rally for his 2020 Presidential Primary run saw a turnout of 17,026 people, verified by Lt. Ken Hansen, Fire Inspector with the City of Tacoma Fire Department.
The Lynnwood Times posed several questions to the people waiting for the doors to open before the event.
When asked why individuals were supporting Sanders, almost everyone mentioned the words "integrity" and "consistency."
One supporter was Gary Barton, a state committeeman for the 28th Democrat LD and Water Commissioner for Lakewood Water District. "He's not taking corporate money," Barton said. "In order to expect someone to govern for you, you have to support them. If they're funded by the rich, they're going to govern for the rich."
Emma, 26, was another supporter. She mentioned Sanders' consistency on his beliefs like others, but she also urged voters to look beyond the four years of presidential terms and consider the impact of policies on the future. "Legislation goes beyond four years. It resonates out to your entire life."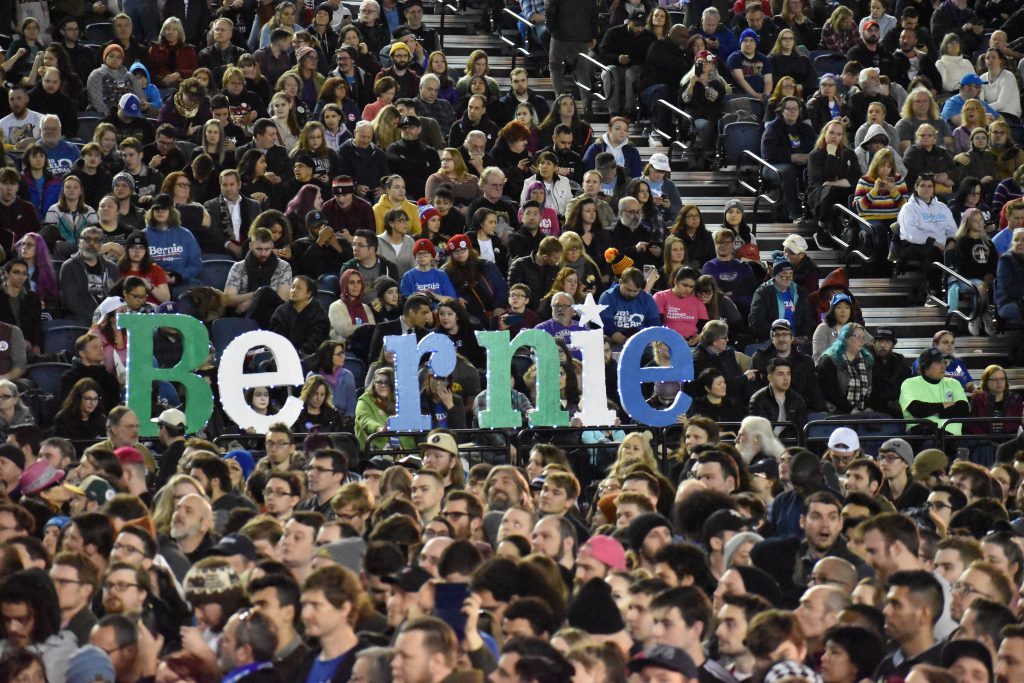 The rally itself saw multiple performances. The first was by Burien rapper Travis Thompson. Following him was local Tacoma band Stephanie Johnson and The Hidogs. Sacred Family Canoe, made up of members from local Native American tribes such as the Puyallup Tribe, performed a piece in remembrance of the disappearance of many Native American women. Finally, before speeches began, Portugal. The Man performed.
Members of the Sanders Washington State Team spoke as well, including Carin Chase, Washington State Director for the campaign and member of the Edmonds School Board.
There were speeches from several individuals other than Sanders including Seattle Council's first socialist councilwoman, Kshama Sawant, Representative Pramila Jayapal, Academy Award-winning actor Tim Robbins and others.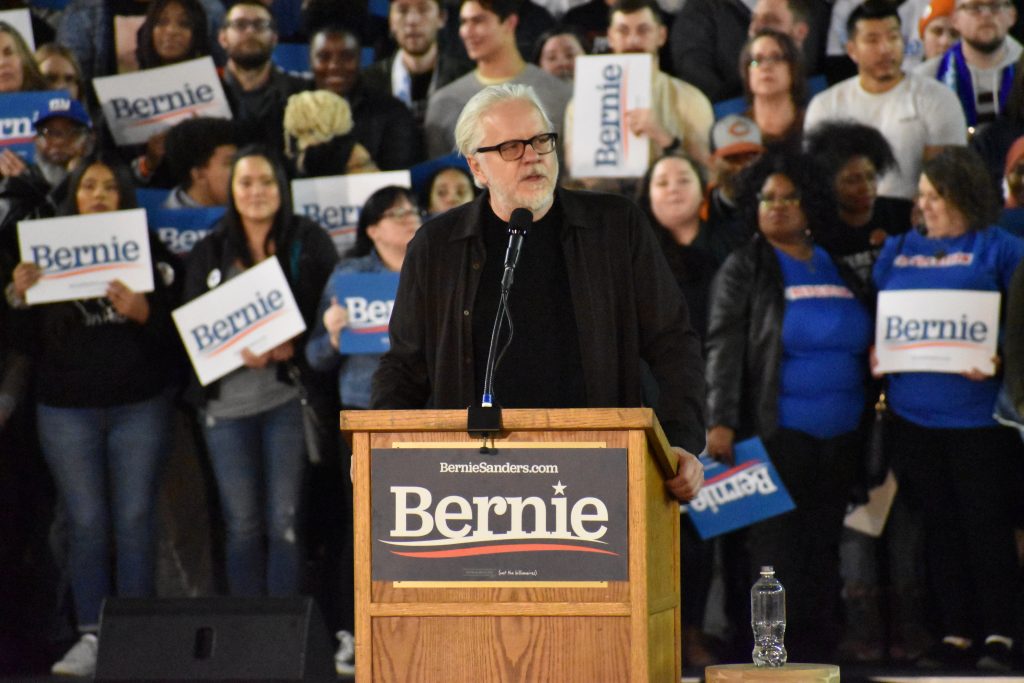 "In Seattle, we know a thing or two about how viciously big business and the democratic establishment go after socialist and working-class campaigns," Sawant said.
"We in America don't suffer from scarcity, we suffer from greed," said Jayapal. "It is not just that we have a right to these things, it is that we deserve them… solutions like a green new deal and Medicare for all."
"This is just an unbelievable turnout," Sanders began his speech. Sanders told the crowd that health care is a human right, not a privilege. In addition to taking some jabs at Michael Bloomberg related to his funding, Sanders criticized current President Donald Trump.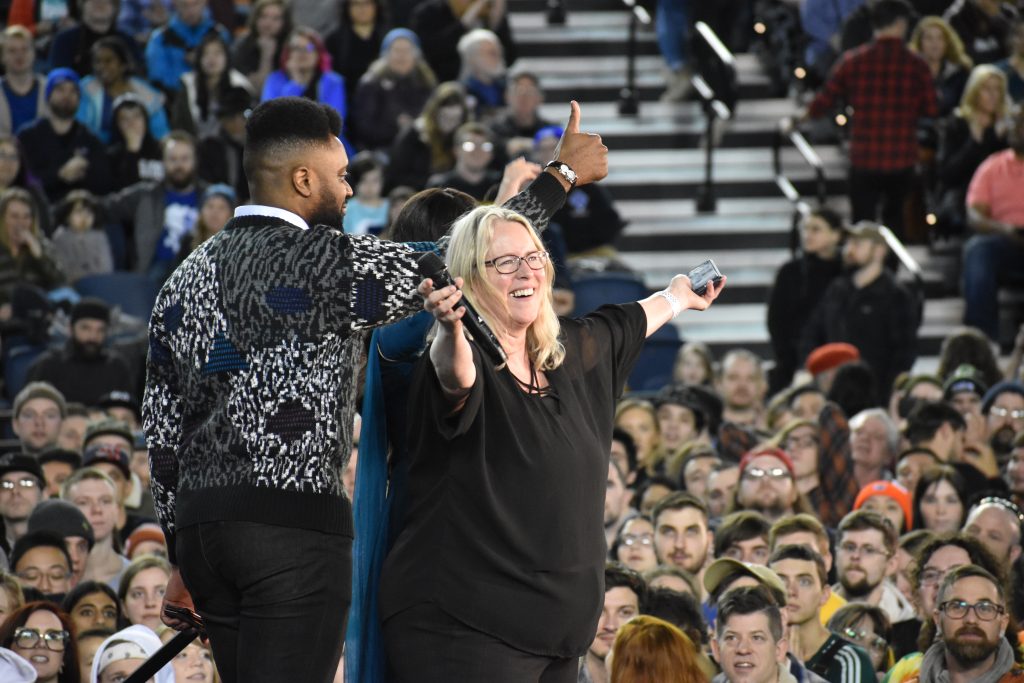 Sanders called Trump a pathological liar, and said, "We cannot have a president who is running a corrupt administration." He went on to say Trump is a racist, homophobe and xenophobe among other things. "And those are his finest qualities," he said.
Sanders also spoke heavily about climate change. "All of you know that climate change is not just an American issue, it's a global issue." He said that his job as president will be to tell other countries, "Instead of spending 1.8 trillion a year on weapons of destruction designed to kill each other, we should pool our resources and fight our common enemy, which is climate change."
To learn more about the Sanders campaign, visit www.berniesanders.com.