Inslee announces shutdown of restaurants and reinforces social distancing
By Luke Putvin | Lynnwood Times
Statewide closure of all on-site food or beverage services
Statewide closure of entertainment, leisure and non-essential services
Statewide ban on gatherings of 50 or larger
Legal actions for violators
The State of Washington held a press conference today, March 16, regarding the statewide proclamation shutting down restaurants and other businesses for at least two weeks. The new orders go into effect at midnight tonight and will be in place through March 31.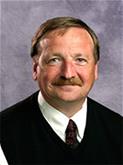 Dave Somers, Snohomish County Executive, explained that Snohomish County is focused on science-based decision making and that all actions and sacrifices at the county level are guided by science and professional health officers. "Even though you may not know anyone who is sick, please take these actions seriously," Somers said. "Each and every one of you as individuals need to take action."
Dow Constantine, King County Executive, urged individuals to patronize local restaurants at a safe distance through takeout and delivery. "Go to work if you must but hunker down if you're able," he said.
Governor Jay Inslee mentioned that this proclamation and the all the decisions were not made lightly and that the state understands the enormous economic impact and social implications. He mentioned also that, even though Washington is 2% of the nation's population, we hold 20% of the population infected with COVID-19.
"Normal is not in our game plan," Inslee said. "This is our only weapon available to us right now… we are not powerless against this virus."
Statewide closure of all on-site food or beverage services
The proclamation includes the shutdown of restaurants; food courts; bars and taverns; wine, beer and spirits tasting venues; doughnut shops and ice cream parlors; coffee shops and sit-down airport restaurants and bars.
Permitted to stay open are grocery stores and pharmacies. Additionally, delivery services and drive-thru and beverages services are not banned, but no sit-down areas allowed.
College and higher education campus dining halls are banned from providing on-site dining but may provide take-out and delivery options. On-site food service and other related activities are permitted for childcare services and school-based food programs for K-12 schools.
Statewide closure of entertainment, leisure and non-essential services
Inslee also included entertainment, leisure and non-essential services in today's emergency proclamation. The ban includes, but is not limited to: Theaters, bowling alleys, gyms and fitness centers, non-tribal card rooms, museums, art galleries, tattoo parlors, barbers, hair salons and nail salons.
Statewide ban on gatherings of 50 or larger
Inslee also announced a further executive order expanding on orders from last week. Last Friday, Inslee expanded the ban on events larger than 250 beyond the Puget Sound region to the entire state. Today, he announced the ban will decrease in size to prohibit all events of 50 or larger statewide.
Additionally, all gatherings with under 50 participants are prohibited unless criteria from the CDC for public health and social distancing are met.
"I am proud of how Washingtonians have stepped up and worked together," Inslee said. "I know we still have long days ahead, but I know that together we will prevail and be a stronger state as a result. We will get through this together and life will return to normal, but the steps we are taking now will help us get back to normal sooner.
"I ask everyone to take these steps to protect themselves, their families and their communities. Everyone needs to play their part."
Inslee mentioned that certain aspects of life will have to change. Inslee gave the example of, if you have met up with friends every Saturday, you shouldn't do that anymore for the time being. This is not a legal statement, but it is as "strong of a recommendation I can possibly make," said Inslee.
For those older than 60, Inslee recommended self-isolation. For those under 60, he recommended them to think of only leaving their houses for necessities. "This is tough; we're social animals," he said. "We are going to get through this."
Statewide guidance for social distancing in retail stores
Businesses are expected to ensure adequate environmental cleaning of stores and must designate an employee or officer to implement a social distancing plan for their business.
Once again, grocery stores and pharmacies will remain open under the emergency proclamation.
"The supply chain is strong," Inslee said. "Grocery stores will continue operating and providing services to Washingtonians. There is no need to hoard food or supplies. Everyone needs to only buy what they need, and they need to remember when they overbuy, those things are taken away from their neighbors and others who need them now."
Request to federal government on personal protective equipment
Earlier today, Inslee joined fellow governors on a call with President Trump and Vice President Pence. Inslee asked the administration to change how personal protective equipment (PPE) is allocated. Currently, PPE is allocated to each state equally, but Inslee made the case that allocations should be distributed according to need, in states like Washington, with high cases numbers and fatalities.
Legal actions for violators
Inslee said that though there are legal actions the state can take for willful, conscious disregards of this proclamation, he believes that Washingtonians will respond to the order because of their understanding of science and love for others. "We need to rely more on love for each other than on the fear of the law," he said.
Violators of this order may be subject to criminal penalties pursuant to RCW 43.06.220(5) which states, "Any person willfully violating any provision of an order issued by the governor under this section is guilty of a gross misdemeanor."  The maximum punishment for a gross misdemeanor is up to 364 days in jail and up to a $5,000 fine.
Stay Informed
To keep up to date on COVID-19, visit the Snohomish Health District's website at www.snohd.org or at the Washington State Department of Health's website at www.doh.wa.gov.