Community says goodbye to Kona Kitchen owner Elizabeth Mar
by Kirsten Johnson
When customers come to Kona Kitchen, they are made to feel at home — a characteristic of the restaurant historically attributed to the late owner Elizabeth Mar.
"She was full of life, energetic, smiling and she helped create this sense of community at Kona Kitchen that was a home away from home," said daughter Angela Okumoto, co-owner of the restaurant, which has locations in Lynnwood and Maple Leaf. "In Hawaii they call it 'ohana' — that comfort of home — which she provided for people. And she did that for both our staff and customers."
Mar died March 25 from COVID-19, after battling the virus for nearly two weeks. She was 72. Tragically, her husband Robert Mar, died from the virus the following day, at age 78.
Mar was a longtime Pacific Northwest resident — while she was raised in the Fiji Islands, she moved to Portland as a teenager and lived in the region thereafter. She met Robert when she was 20, Okumoto said.
"They only had a three-week courtship," Okumoto said. "He didn't propose, he just kind of, one day walked into the room and said, 'Hey we're getting married.' And they would have been married 50 years this August."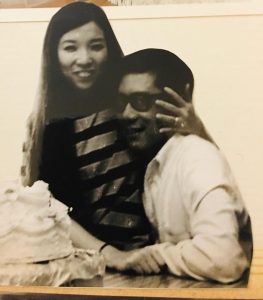 The couple initially resided in Bremerton, where Mar operated a restaurant called Golden Star for about 15 years. She opened the Maple Leaf location of Kona Kitchen in 2002. The Lynnwood location opened in 2019.
Okumoto said that Mar wore multiple hats at the restaurant — everything from front manager to bartender to waiting tables and greeting people if things got busy. She would divvy her time between the Lynnwood and Seattle location and regularly hosted large groups, such as a weekly ukulele group that would "fill up the bar with 30 to 40 ukulele players."
"My mom would take their whole group and every Wednesday she would serve them," Okumoto said. "She was just kind of (at the restaurant) all the time … She was always there and always willing."
Okumoto said in a post on the Kona Kitchen Facebook page that Mar began feeling ill March 8. She went to a clinic the next morning and received an inhaler. The family asked for a COVID-19 test but did not receive one because Mar did not have a fever and "she wasn't eligible for their limited testing," according to the post.
Mar's condition eventually worsened and Okumoto took her to the ER where she was admitted finally received a COVID-19 test which came back positive. Mar battled the illness in the ICU before her death, according to the Facebook post.
"What happened to her can happen to anyone," Okumoto said in the post, stressing that young people should also practice social distancing and take precautions around the elderly as they may show little or no symptoms. "Until there is more testing made available, we are at the mercy of this flawed detection system."
Mar's death prompted an outpouring of messages on the restaurant's social media page. One patron who said they'd been going to Kona Kitchen for more than 12 years, described Mar as "everyone's grandma."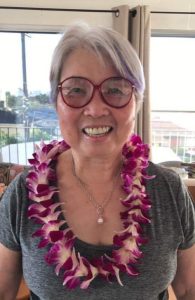 "I'm so sad to hear this," the patron's post reads. "She was truly part of the spirit that made the restaurant feel like a family dinner."
"She was ALWAYS gracious, kind and filed with aloha," states another post from a longtime customer. "She will be very missed."
Like other restaurants, Kona Kitchen is currently closed to full-service dining to comply with the state's "Stay Home, Stay Healthy" order, and Okumoto said the family is still not sure what the future will look like.
"t's too early to say as we don't know the outcome of this whole pandemic or what will happen in the fall if this virus resurfaces," Okumoto said. "And there's always this talk of how the trend is moving toward more take out or delivery — people have busy schedules, kids are in club sports, you can shop from home and (do a lot) without even leaving the house. Of course, we would like to go back to full service it all depends on what happens."
"I don't have any doubt our followers will be back for sure, it's just how long you can hang on and keep a business open, surviving, paying rent and overhead," Okumoto continued. "It's taking it day by day. But we want to continue the legacy that she helped start for sure and we're definitely going to do everything we can. We've all worked so hard and I also want to do it for our Kona ohana and our family, friends and customers."
Okumoto said that she will always treasure her parents' commitment to family. They worked to "keep us together and keep those close ties as a family unit," Okumoto said. The business was able to employ four of Mar's grandchildren, allowing them to spend ample time with their grandmother.
She said that commitment also extended to employees and customers, as evidenced by the outpouring from the community following Mar's death.
"I never knew the magnitude of influence that my mom had on everyone," Okumoto said. "You see these comments and shares on (the restaurant's Facebook post) and it is just mind-blowing. That brings peace to me to know that she was loved by so many."
"She was just a very vibrant light and she was also that sort of grandma or auntie' figure. Culturally you always respect your elders, but I think beyond that, she kind of earned it."