2020 Year in Review: Lifestyles
By Noel Pai-Young | Lynnwood Times Staff
Snohomish County residents demonstrated incredible resilience in 2020.  From the COVID pandemic to the 2020 election fiasco, 2020 will go down as a turning point in human history. For the first time in generations, every person on our little blue ocean we call earth asked, "Is this the new normal?" Only time will tell.
During 2020, the actions of many good men and women in our community uplifted spirits, displayed integrity and proved unwavering tenacity. To start off our Year in Review series, the Lynnwood Times will highlight these top lifestyle stories of 2020.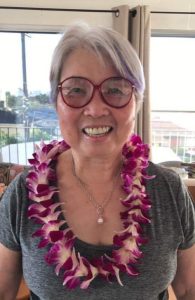 Lynnwood said goodbye to an icon, Kona Kitchen owner, Elizabeth Mar
Elizabeth Mar, owner of aloha filled Kona Kitchen, passed away of complications from COVID-19 on March 25. Many community members commented that Mar was well respected and loved — a woman who brought a sense of ohana, or family, to restaurant patrons and community events. Mar was 72 at the time of death— her husband, Robert Mar, 78, died one day later from the virus.
Principles and character over prejudice
On April 8, Lynnwood Police Officer, A.J. Burke, was harassed by a man with a history of provoking law enforcement while filming them. Six minutes of the nearly hour-long verbal attack is on video where the agitator can be heard spewing abusive and racist comments.
Being an African American as well as a member of law enforcement, Burke considered how his response would represent those groups of people, and instead of returning hate with hate, he turned the other cheek and exemplified maturity and grace. Burke expressed that the mistreatment from an agitator did not reflect the community of Lynnwood he knows and love.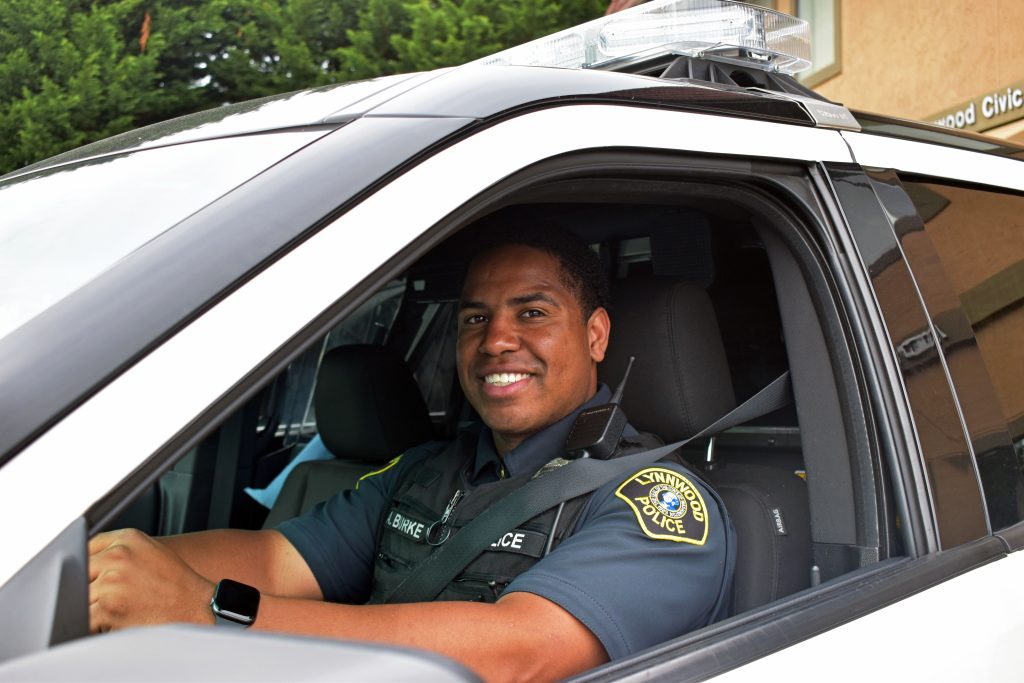 Murals honoring the Coast Salish people
The Mural Project Edmonds (MPE) completed two murals honoring the Coast Salish people. The murals can be found on Main Street in the alleyway between 4th and 5th streets. Ty Juvinel, a consultant on the team and a member of the Tulalip tribe, sought to reflect the culture of the Coast Salish people as well as a realistic depiction of what Edmonds may have looked like before development.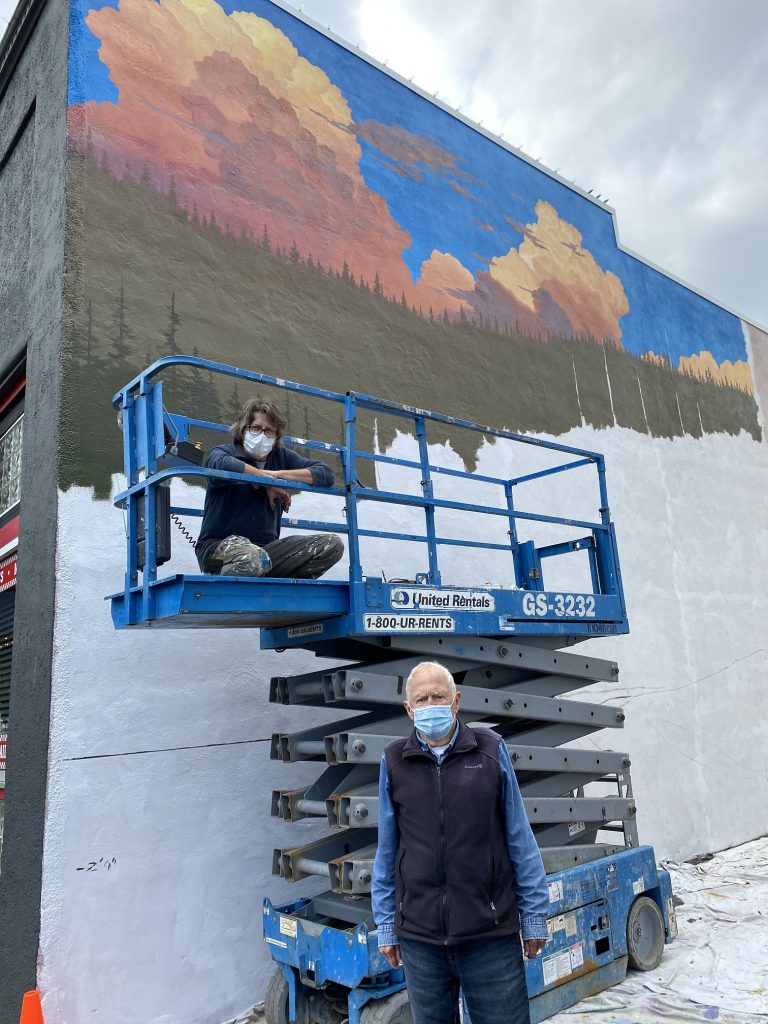 Andy Eccleshall, the artist who painted the mural, has recently leased a studio at ArtWorks from the Edmonds Arts Festival to create his latest project – a nine-panel, 45-foot-long mural celebrating the history of Petersburg, Alaska.
Encampment pops up on Snohomish County Administration campus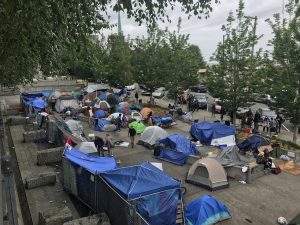 Snohomish County leadership and the City of Everett struggled with a series of encampments throughout July. At first campers were set up in front of the Carnegie Resource Center in Downtown Everett then told to move to the Snohomish County campus where they stayed for only a week before being moved again by authorities.
Relocating the groups were largely due to a few camp residents' misconduct. Amongst the reported incidences were two overdoses and assault of a Snohomish County employee.
According to County Executive Dave Somers, camping on public property is a violation of county code. However, a court ruling in the Ninth Circuit Court in 2018 determined governments cannot criminalize sleeping outside if no other option is available as it violates the Eighth Amendment as the actions are unavoidable.
County Executive spokesperson Kent Patton stated that residents had months to accept services and other shelter options. Somers, in order to protect the people of the county, decided to move residents from the campus.
Robert Smiley, founder of the Hand Up Project, organized a 65-tent encampment on a lot owned by Rucker Investments to take in those leaving at the county campus. Set up with wash stations, portable bathrooms, and fire extinguishers, homeless advocates made sure the space was accommodating. The encampment was only up for a few days until cleared again.
Many of the unhoused residents expressed feeling tossed around after being pushed to multiple locations. Smiley expressed that he will continue to work with those who are homeless and in need of resources.
Everett Mayor Casey Franklin stated that, "People in the encampment have been, and will continue to be, offered services such as shelter, housing vouchers and treatment programs."
On Wednesday, July 29, the Everett City Council deferred a proposed emergency amendment by Councilmember Liz Vogeli that would have made changes to the permitting process for homeless encampments, reducing the 45-day notice requirement to seven days until the County moved past Phase 4 of Governor Jay Inslee's reopening plan.
Thankful for life, community and love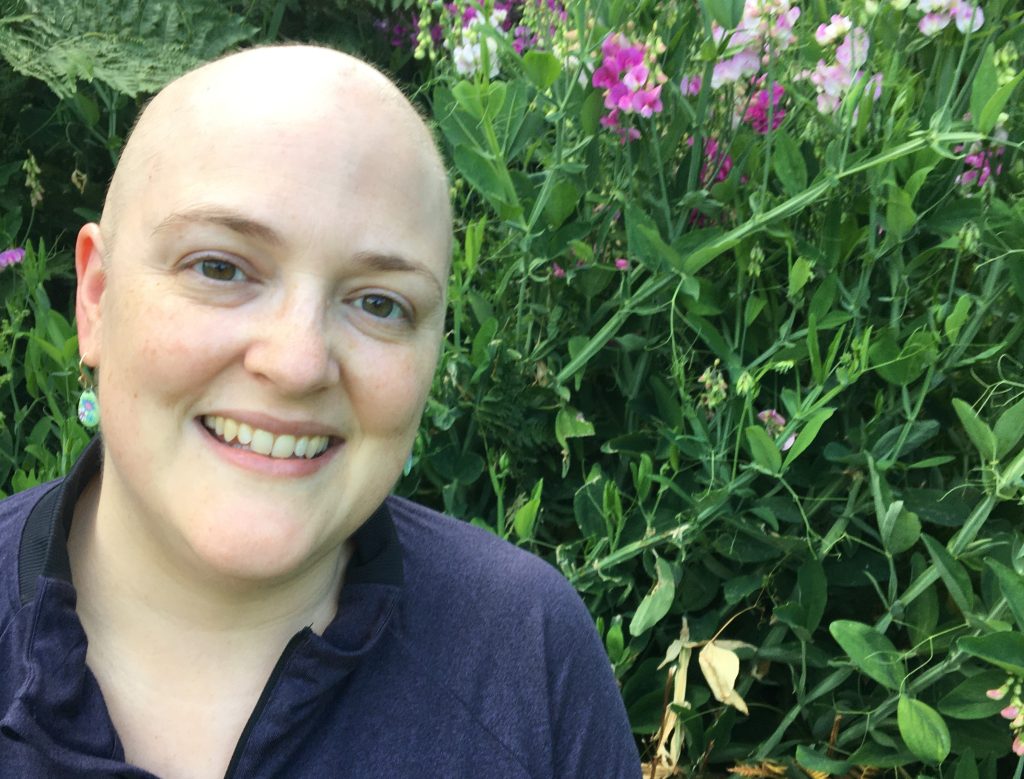 Edmonds-Woodway High School Spanish teacher, Bonnie Vijarro, was exemplary in her attitude, drive, and humility in defeating Stage 2 cancer in 2020. Multiple community outlets gave their support and raised money for medical costs. Vijarro's attributes much of her recovery to her friends, family, and the power of prayerful singing.
Holiday hope and cheer
Snohomish County residents practiced creativity in spreading Christmas cheer despite COVID-19 restrictions. Many residents and event hosts expressed that their efforts were to shine light in a dark year.
The Vaughn Teaching Farm and Kitchen held its first annual Christmas lighting with hot cocoa and coffee. They also had a food drive to help support the community.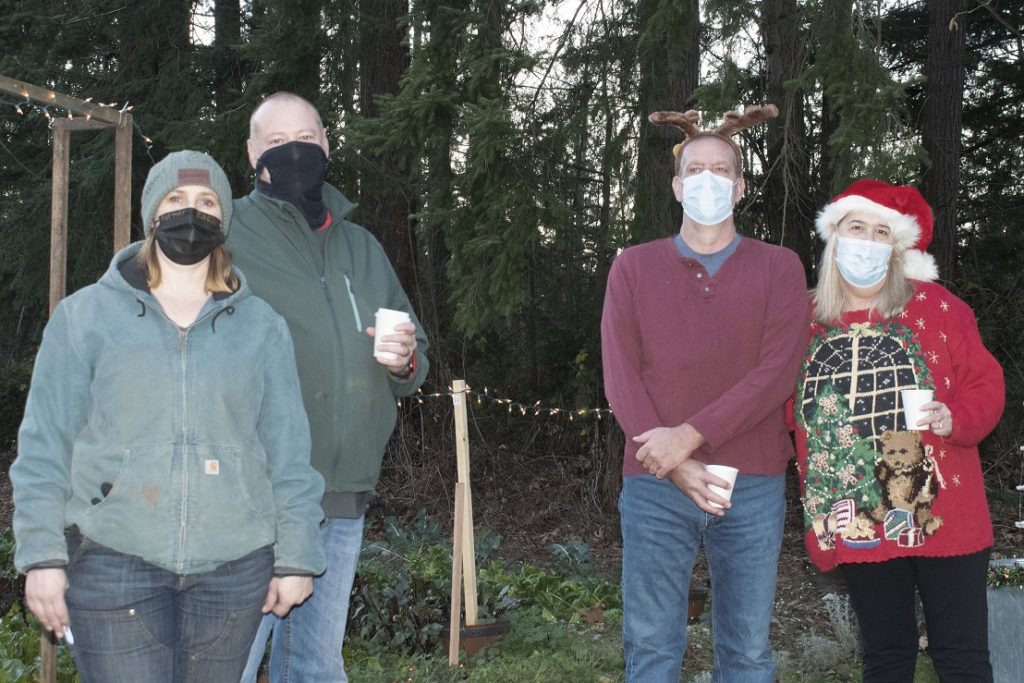 Many residents participated in a Christmas light map where homeowners tagged their home on Google Maps for Christmas revelers to come see their outdoor illuminated décor.
Chabad of Snohomish County put on a drive-through Chanukah celebration featuring live music, a stunning five-foot Menorah ice sculpture, and an LED light performance.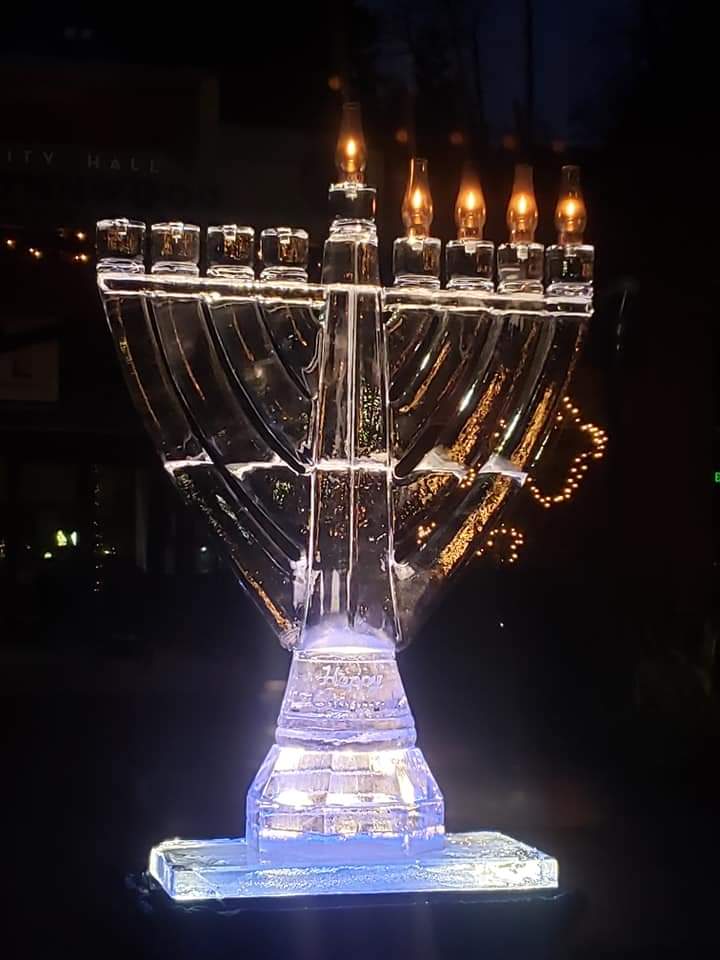 Local realtor Ryan McGhie put on the Lynnwood Lights; a nightly Christmas light show in his front yard to wow hundreds of residents.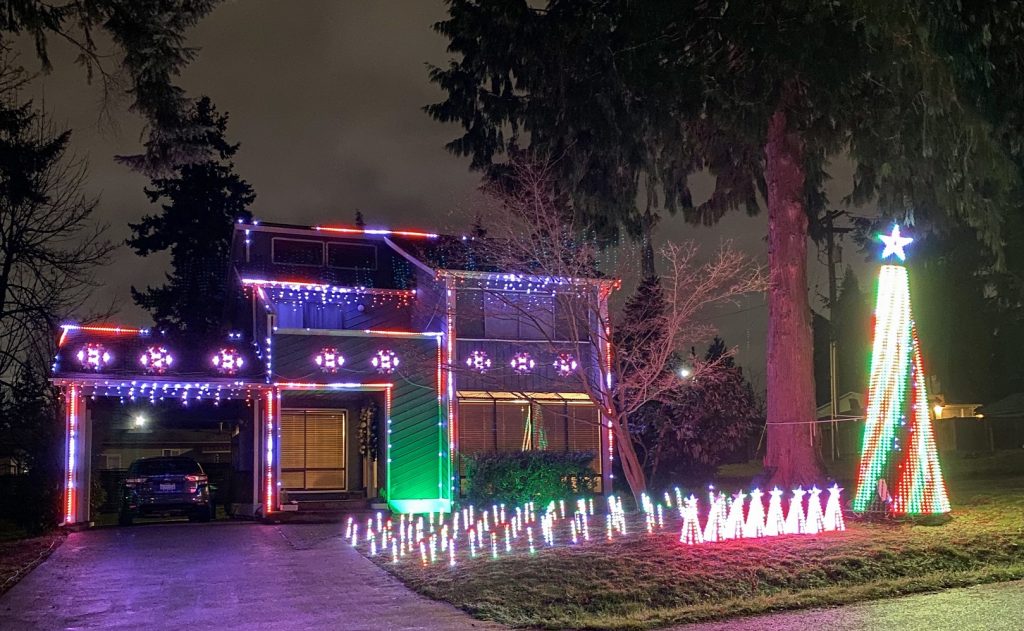 The Lynnwood Police Department (LPD) hosted Operation: North Pole Patrol where they escorted Santa throughout Lynnwood. During Santa's route, LPD collected two truckloads of donations for the Lynnwood Food Bank. Residents expressed their gratitude to the LPD for hosting Santa and holding the event.