Christmas Lights and Cocoa: Lynnwood neighbors being the change they want to be
By Mario Lotmore | Lynnwood Times Staff
Lynnwood, Wash., December 5, 2020 – Tucked away behind The Old Spaghetti Factory, residents in this quiet wooded neighborhood gathered for the first annual Vaughn Teaching Farm and Kitchen Christmas lighting, Cocoa, Coffee, and Community food drive.
The event was hosted by 28-year Alderwood residents Eric and Rachel Vaughn.
"There is a need for community," Rachel told the Lynnwood Times when asked why have the event. "Kids need something to do and parent need a break from the monotony of life."
The soiree consisted of hot cocoa and marshmallows, coffee, a bonfire and most exciting a tractor for both young and old to climb. Masks were required and social distancing practiced during the event.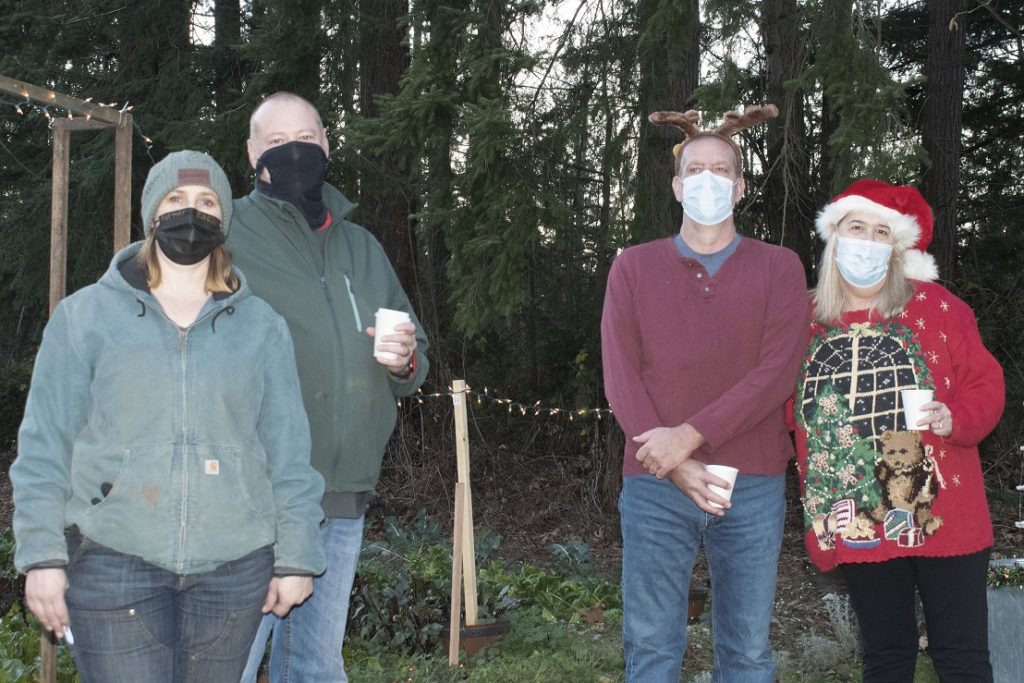 The Vaughns have been active community volunteers for over 20 years by supporting the Lynnwood Food Bank, assisting burn victims, and working with kids.
"I love working with kids and teaching kids where food comes from," said Rachel who is a local farmer. She aims to start a local farm and forest school on their Alderwood property for preschool age children.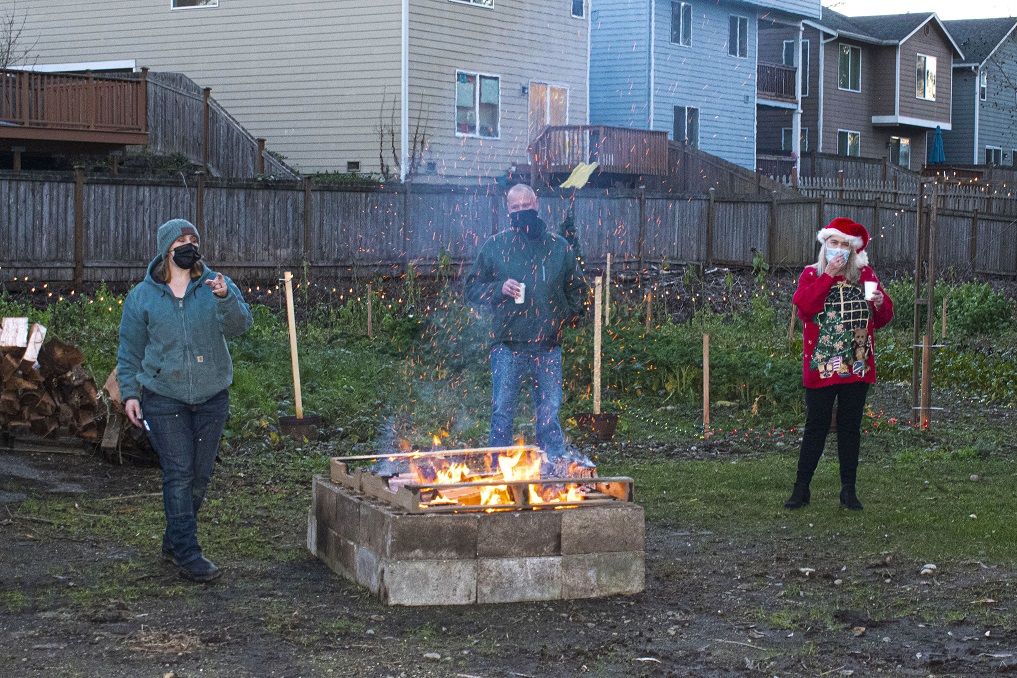 Both Eric and Rachel are proud parents of a son who is currently attending Central Washington University in Ellensburg and a daughter who recently joined the Air Force.
"Our community is in need and our greater community is in need," Rachel told the Lynnwood Times when sharing her inspiration for building the neighborhood's Blessing Barn – a pantry of both books and food for neighbors to use. She expressed concern to the rising need of food during the holidays.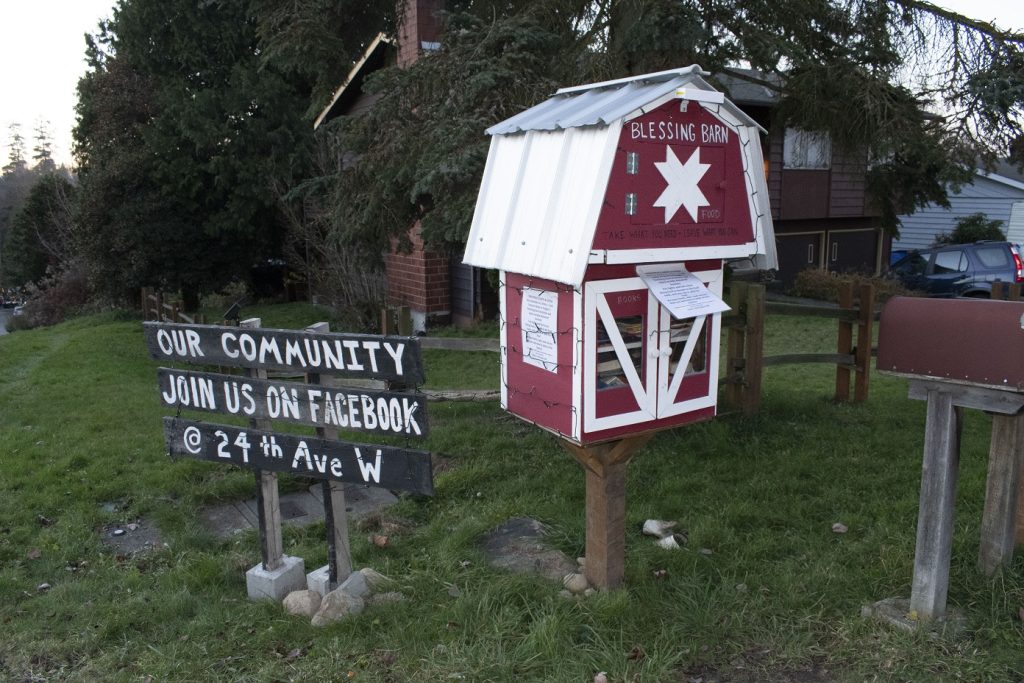 "We are big fans of think globally act locally. If everybody does their part in their neighborhood, we will do great."
Anita and Scott McMahan were grateful to the Vaughn Family for having the event.
"They do so much for our community," said Anita. "They always try to bring our community together and we are thankful for that."
"We are hardworking, God fearing, honest people that care for one another," Scott added.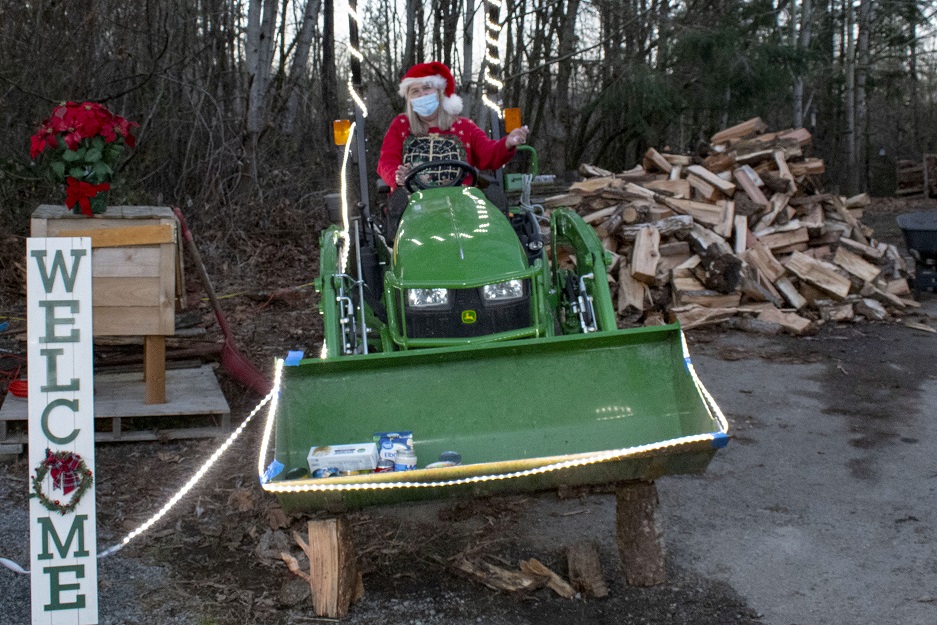 When asked how he is coping with the COVID pandemic during the holiday season, Scott shared, "I am bored to tears; but out of respect for my family, my neighbors and my community, the prudent thing for me to do is to wear my mask, stay at home, until we get through this and we will get through this!"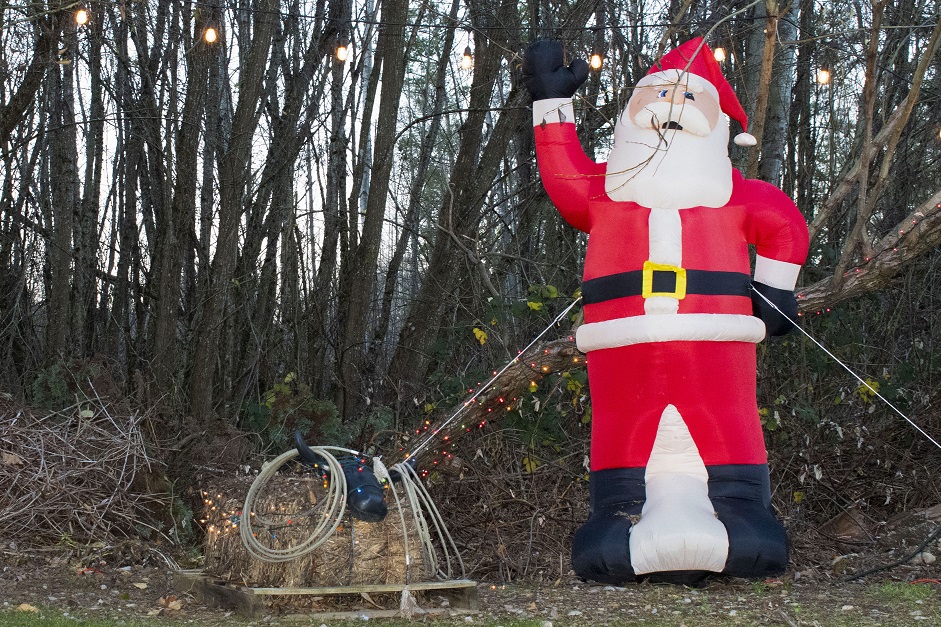 When asked for their Christmas message to readers, The Vaughns replied, "Giving each other grace and being patient…that's our wish."