How Lynnwood PAWS is continuing to serve both animals and people in the community
How Lynnwood PAWS is continuing to serve both animals and people in the community
By Erin Freeman | Lynnwood Times Staff
Lynnwood's Progressive Animal Welfare Society (PAWS) is continuing to serve both animals and people in the community.
"We want people to know that we are here, we are serving animals, and we are so grateful for the community," said Lynnwood PAWS CEO Heidi Wills.
Regular operations at Lynnwood's PAWS Companion Animal Shelter and Wildlife Center have significantly changed over the last few weeks in response to the coronavirus pandemic, but they continue to deliver care and services.
"We are doing everything we can to help animals right now because so many animal shelters have closed during this time," said Wills. " It's really important for us to maintain our operations to the fullest extent possible."
Washington state has deemed animal services as essential operations during the stay at home order. However, all of PAWS volunteer programs have temporarily been suspended, leaving a limited staff to care for and support the facilities.
The Wildlife Center is feeling the impact of the lack of staffing and has concerns as to how they will be able to care for the animals they anticipate receiving this upcoming season.
"We're getting ready for the baby season and we're about to receive so many babies of all species without the help to care for them from our volunteers," explained Wills.
PAWS Wildlife Center also has new intake protocols in place to adhere to social distancing requirements and is asking that animals not be brought to the center without prior notice.
"The most important request that we have for the public is to please call first so that we can be prepared to receive that animal," said Wills. "We need to anticipate when animals are arriving. If that phone call happens, then we can make arrangements for when that person can drop off the animal when other people won't be on site."
PAWS Animal Shelter has temporarily suspended walk-in adoptions to adhere to social distancing mandates but is offering virtual adoption services for potential pet owners to meet adoptable dogs and cats.
According to Wills, people who are interested in adopting an animal can go to the website to browse available pets, and then call to see if they and the animal are a match. People then make appointments to visit with the animal they're interested in adopting.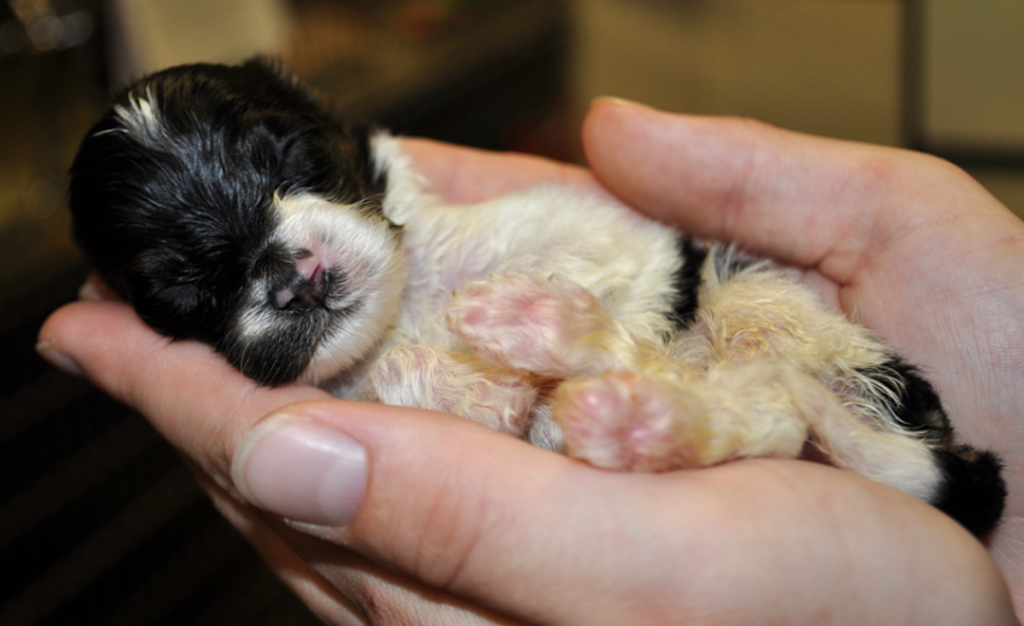 The shelter has experienced an overwhelming response from people who have found themselves stuck at home, and animals coming into the animal shelter are getting adopted rapidly. Wills suspects pets are in high demand right now because of the comfort they provide.
"I think people are seeking out the comfort and unconditional love that a companion animal can bring to a family," she explained. "When we think about the unconditional love an animal provides a family and the level of uncertainty in our community right now it makes sense."
While PAWS is continuing to accept stray animals and owner surrenders, Wills encourages individuals worried about COVID-19 transmission risks to keep their pets during the health crisis.
"There may be some misconceptions about animals and the transmission process," said Wills. "I think it's really important that people recognize that experts in both human and animal health are saying there is no evidence that the virus that causes COVID-19 can spread to people from the skin or fur of pets."
Currently, there is no concern that COVID-19 is transmissible between people and pets, according to the Centers for Disease Control and Prevention (CDC). The CDC does, however, recommend restricting contact with pets if you are sick with COVID-19, just like you would around people.
All Paws Educational Services have also been temporarily suspended and moved to a virtual platform.
Every Wednesday at noon, PAWS Lynnwood is offering educational activities and resources through a virtual learning database called PAWS Academy. There, people can learn about the issue's animals face, how PAWS continues to serve animals and what they can do themselves to help animals in the local community.
"It's a great way for people to still feel engaged with the community," stated Wills.
Wills explains that another way the Lynnwood community can stay engaged with PAWS and with one another is to share photos of themselves and their animals with the organization.
"[We] are asking people to share photos of their animals providing comfort during this difficult time, and we have been overwhelmed with beautiful pictures of people with their companion animals. The request is to lift the spirits of our staff and to share it with the community."
PAWS is asking the community to continue to provide any support they can so they can continue to ensure their animals receive their continued standard of care. The organization has had to cancel its annual Paws Wild Night Fundraiser but will be hosting a virtual auction from May 24 through May 31.
"We normally receive about $650,000 from [Wild Night] event alone, and the fact that we can't move forward with that is significantly impacting our budget," explained Wills. "We're going to have a virtual auction instead, but we're thinking we're only going to gain $100,000 from that. That's a $500,000 deficit that we don't anticipate we'll be able to meet."
For opportunities to support, learn and adopt from Lynnwood Paws Animal Shelter and Wildlife Center, visit https://www.paws.org/.