Candle light vigil for George Floyd on June 3
Candle light vigil for George Floyd on June 3
By Shawn Green | Lynnwood Resident | Lynnwood Times
This is a notice of a socially distant, peaceful protest to mourn the horrendous murder of George Floyd.
We are hoping that all members of the community can join us for a united show of support and solidarity to people that otherwise might not be heard.
Date and Time: Wednesday, June 3rd from 8 p.m. to 9 p.m.
Location: Corner of 164th and 52nd Ave W, Lynnwood WA
We are inviting the community to join us for a candle light vigil on Wednesday, June 3rd from 8pm to 9pm. From 8:15 to 8:30 we will observe a long and possibly uncomfortable 15 minutes of silence to demonstrate that sometimes standing for the right things is uncomfortable and sometimes speaking out doesn't involve speaking.
The sidewalks will be marked with chalk to enable the participants to maintain social distancing guidelines. We will line 52nd Avenue W between 164th Ave W and (bordering St Timothy's Church) and 148th Ave W. Participants are asked wear masks, bring family friendly signs and candles with lighters, lanterns or flashlight for themselves.
For questions, contact Shawn Green at greenovation@hotmail.com.
Back Story
Three concerned families from the Woodway, Meadowdale and Seaview Areas are shocked with the police brutality we see in the world today. Our group of six kids are alarmed with the level of violence and anger that has been displayed in response to the systemic displays of racism.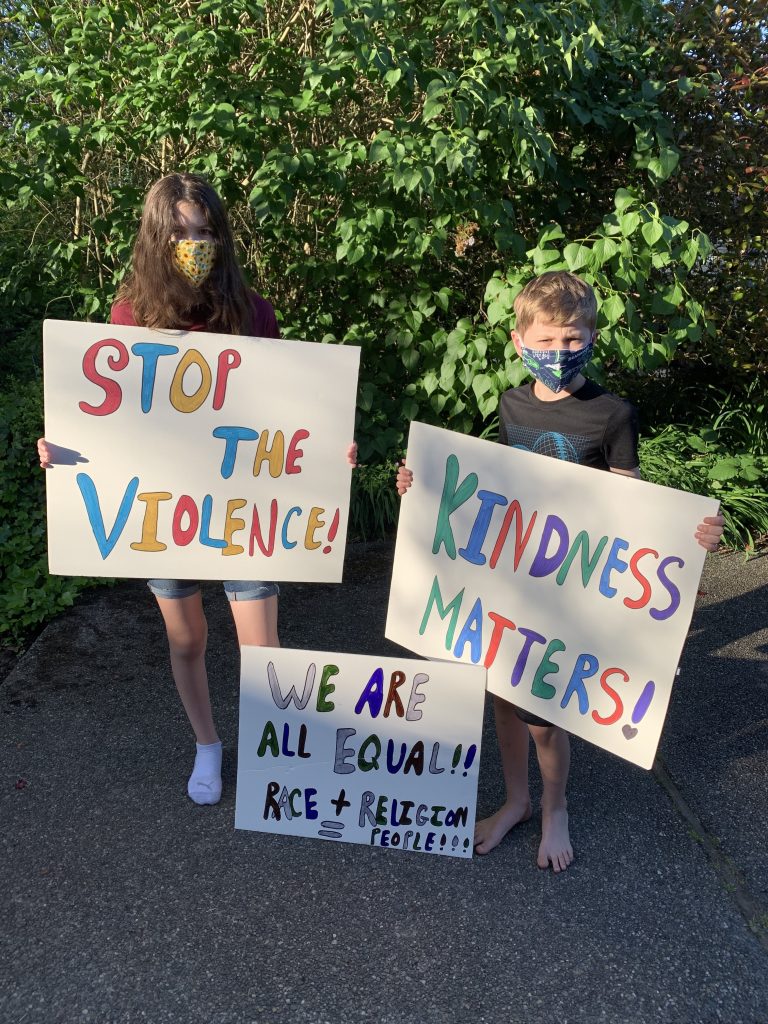 The children, ranging from third to ninth grade, have decided to follow the teachings led by Dr. Martin Luther King, Rosa Parks and participants in the Greensboro lunch counter sit-ins. They have created their own form of protest that shows their solidarity.
Our community is invited to join us for that show of solidarity in an event that will reject hatred and violence and embrace kindness and friendship.