Stay Home ends, Safe Start plan begins
Stay Home ends, Safe Start plan begins
by Luke Putvin | Lynnwood Times Staff
At his May 29 press briefing, Governor Jay Inslee opened by saying that Washington can begin to see the opening of more businesses and enterprises.
"We have new tools, and we intend to use them," Inslee said.
The governor's Stay Home, Stay Healthy order is set to end May 31, and it will be replaced by new guidelines based on his Safe Start plan. Inslee said that the individuals across the state will see a transition from social distancing to different tools.
Additionally, moving forward in phases will now be decided on a county by county basis, not a statewide basis.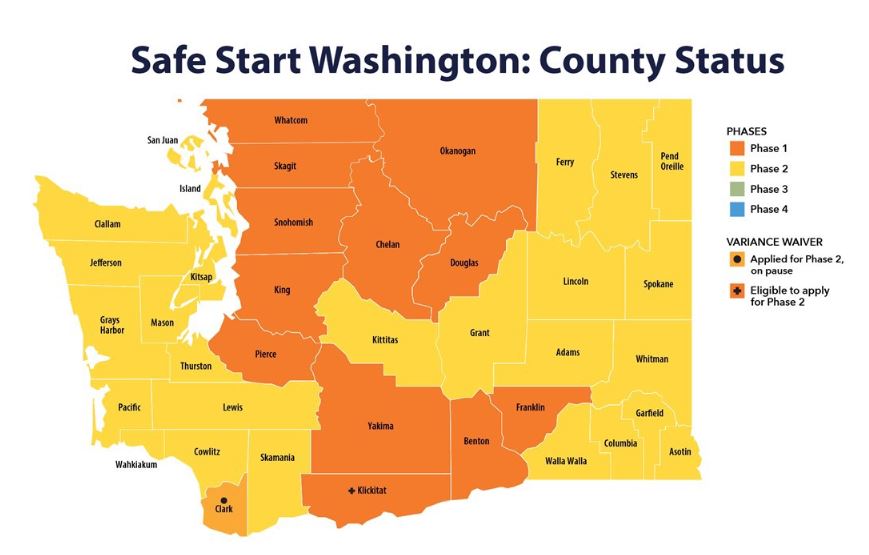 As of yesterday, 26 counties have been approved to move to Phase 2. Counties in Phase 2 must be in that phase for a minimum of three weeks before becoming eligible for Phase 3 variance. The earliest any county could move to Phase 3 would be June 3.
"This does not mean we are returning to normal," Inslee said. "We are moving forward."
There were also some changes made in the eligibility in moving forward to Phase 2. For example, while a county previously needed no more than 10 deaths per 100,000 residents over a two-week time span, the required number has be revised to no more than 25 deaths per 100,000.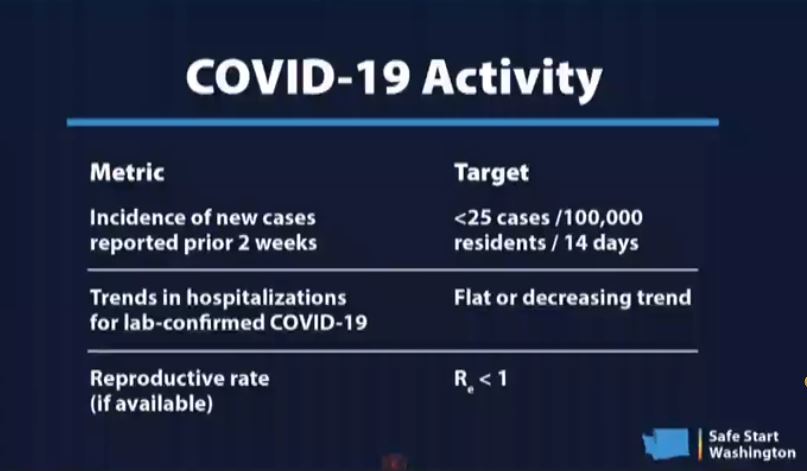 Other metrics the state will look at on a county by county basis include health system readiness, testing capcity, contact tracing and protecting vulnerable populations.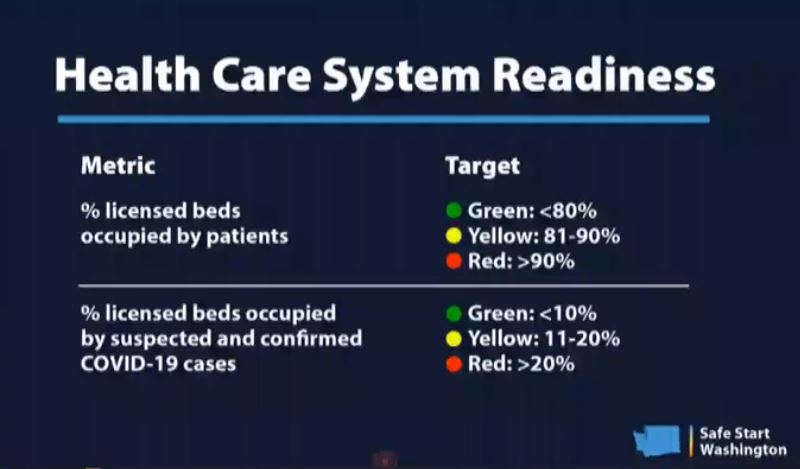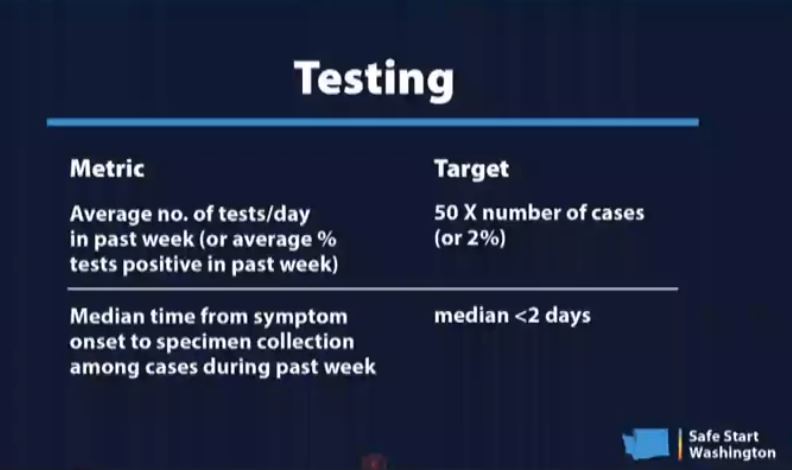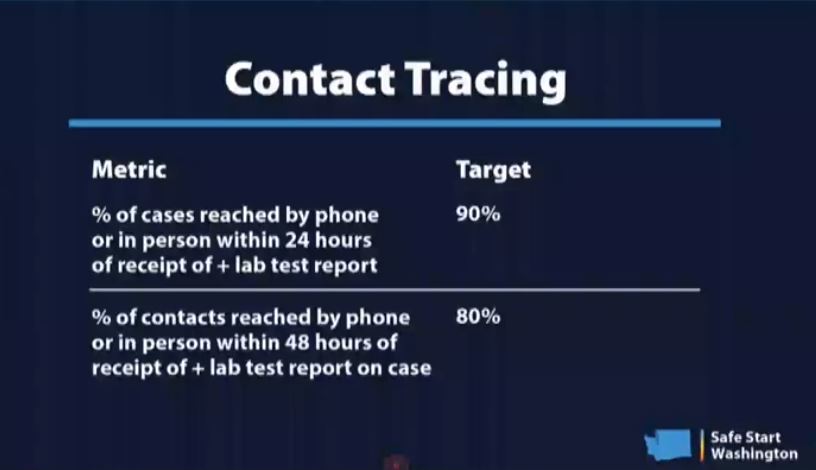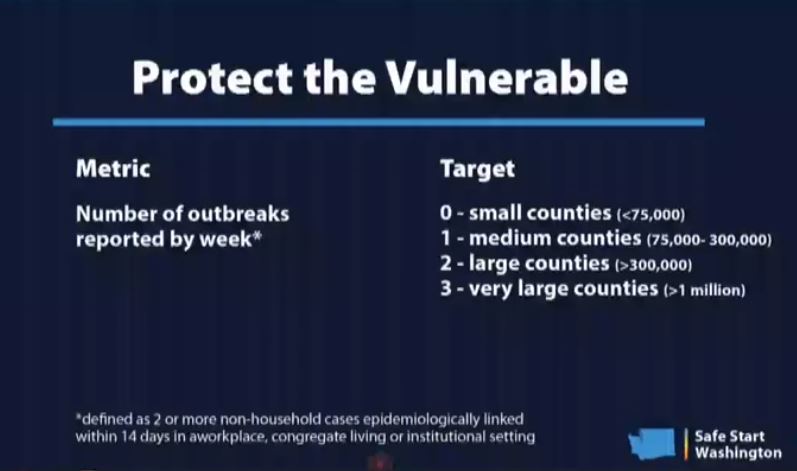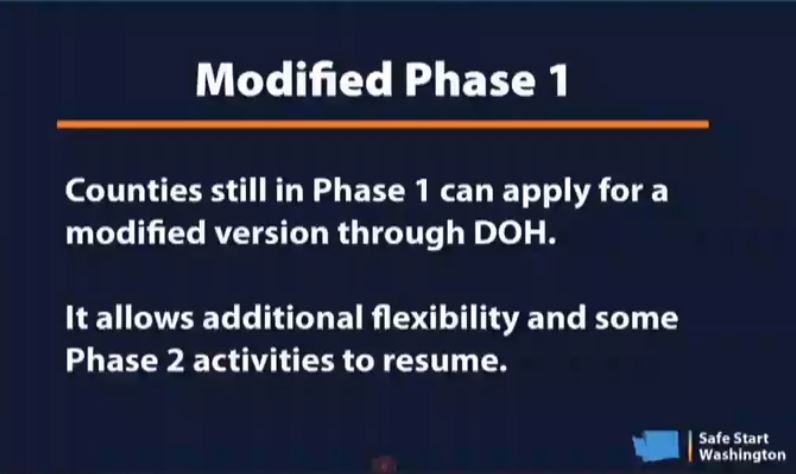 Inslee added that if a county can't quite meet the requirements of Phase 2, it still may be able to allow variance to enter a "Modified Phase 1." Counties can apply through the Department of Health, and Inslee likened this to a "Phase 1.5."
Facial Coverings
The governor also emphasized the importance of face coverings in the new strategies. He shared that recent science has shown face coverings can be successful in protecting other individuals, and he called them a "badge of commitment" to keeping others safe.
Starting June 8, all workers will be required to wear face coverings unless there are no in-person interactions in a work environment. Employers will need to provide all required PPE for employees. Additionally, businesses will be required to put up signs recommending the wearing of face coverings to customers.
The posting of a sign like this is a legal requirement for a business to reopen, the governor said, but the wearing of face coverings is still voluntary by customers. Businesses still do, however, have the right to prevent individuals from entering if they are not wearing a face covering.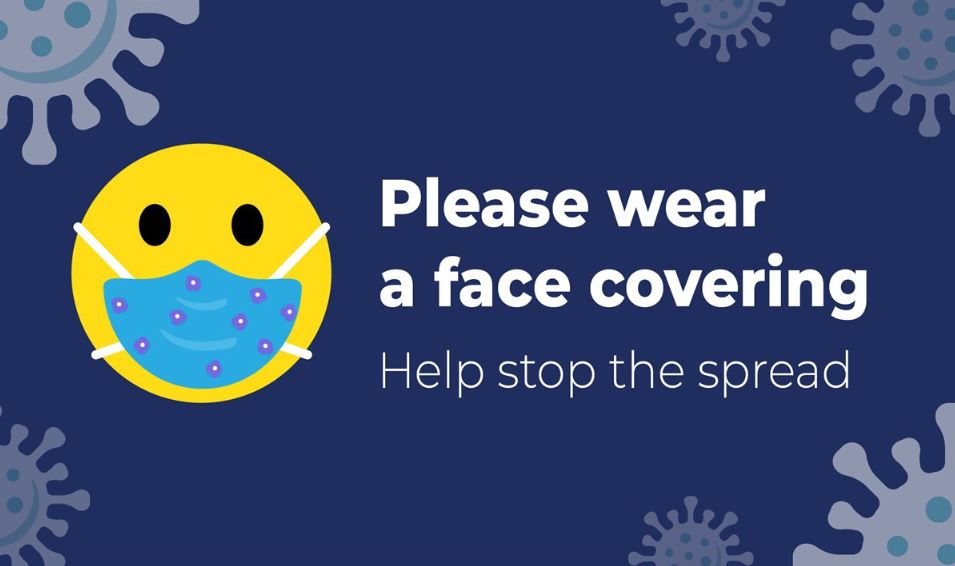 When asked why the governor didn't make the wearing of face coverings a requirement for all, not just employees, he said, "We thought we would get greater compliance in this mechanism than an order."
Dr. John Lynch, an infectious diseases doctor at Harbourview Medical Center, spoke further on face coverings.
"They're not a perfect tool," he said, "but they help prevent droplets from [hitting others' faces.]"
Lynch said the virus is mainly spread through these droplets which exist when an individual talks, sings, coughs and more. Face coverings are effective at capturing those droplets, Lynch said, even if they don't capture all droplets. Additionally, he mentioned that face coverings indirectly help individuals from touching their own face.
"We're not done yet; this [virus] can increase rapidly," Inslee said. "We can prevent this from coming back… but only if we replace what we were doing… with another approach."
Inslee's closing remarks
Inslee closed with a friendly reminder to continue to stay home if you don't need to go out, especially if you are an individual in a high-risk group for COVID-19. He also reminded individuals to wear a mask, stand six feet apart, wash their hands and stay local in any trips they may take.