Twin Willow Gardens, perfect for your next Snohomish wedding
Jeanette Ordoñez and Forest Baker from Green Lake found each other in the way so many new couples now adays find each other – with a mutual right swipe. As time went on, their mutual affection grew and deepened, and before long they both knew that their lives were bound to transform from their respective individual lives into a shared path of respect and love.
As perhaps a living symbol of this romantic elevation, Forest took the knee at the top of Blackcomb Mountain, inviting Jeanette to share her life with his. And to their mutual joy, she said yes. They celebrated this moment with their friends and family – thank you, technology – and all that was left to do was to celebrate their official union as husband and wife.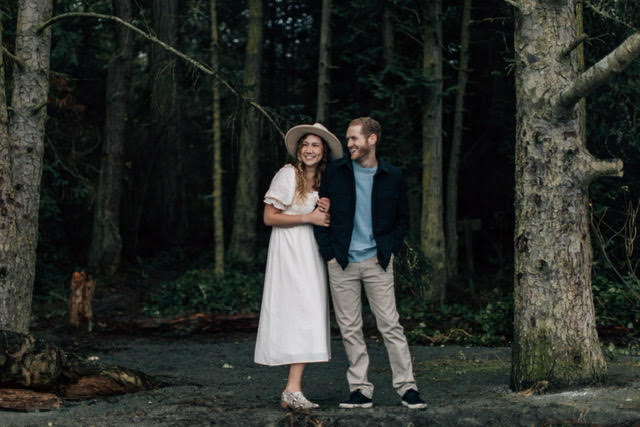 With that one decision, the newly engaged couple went from a single question to many. When? Where? How? The answer to each question would only include additional questions, by the handful or truckful.
The past year and change have seen enormous changes and challenges to our society, impacting us all in ways few ever imagined. But for Jeanette and Forest, this included their marriage ceremony and reception. How do two people plan for such an event under these conditions?
In their case, they made a choice that helped them respond to all the other choices: they hired a marriage planner.
One of humanity's most enduring traditions – dating back more than four thousand years – marriage continues to rest at the center of many of our conventions and social constructs. Whereas it was more commonly seen as a means of joining two families together or creating social and political alliances, it is now most generally used as a legal agreement to bonding couples into family units.
Love is alive and well, with couples excited to tie the knot in whatever way feels best for honoring and celebrating their unions. And personalization has never been more broadly available – or, in fact, expected.
Rebecca Grant: Your Snohomish wedding planner

The greatest challenge – other than those caused by the need for social distancing – has been finding one's way through the maze of options and decisions in order to prepare all the details needed for a complete and stress-free celebration.
Over the centuries, preparing for a wedding has become a substantial ordeal, requiring an attention to detail only made worse by the increased emotional stress of being the two people actually getting married.
As even a gentle browsing of YouTube can attest, the weeks leading up to one's nuptials can drive even the most battle-hardened spouses-to-be to the breaking point. And the more extravagant the celebration, the more challenging and complex – as well as expensive – the preparations are likely to be.
The most straight-forward approach to solving many of the associated concerns with your Snohomish wedding planning is, of course, hiring a wedding planner.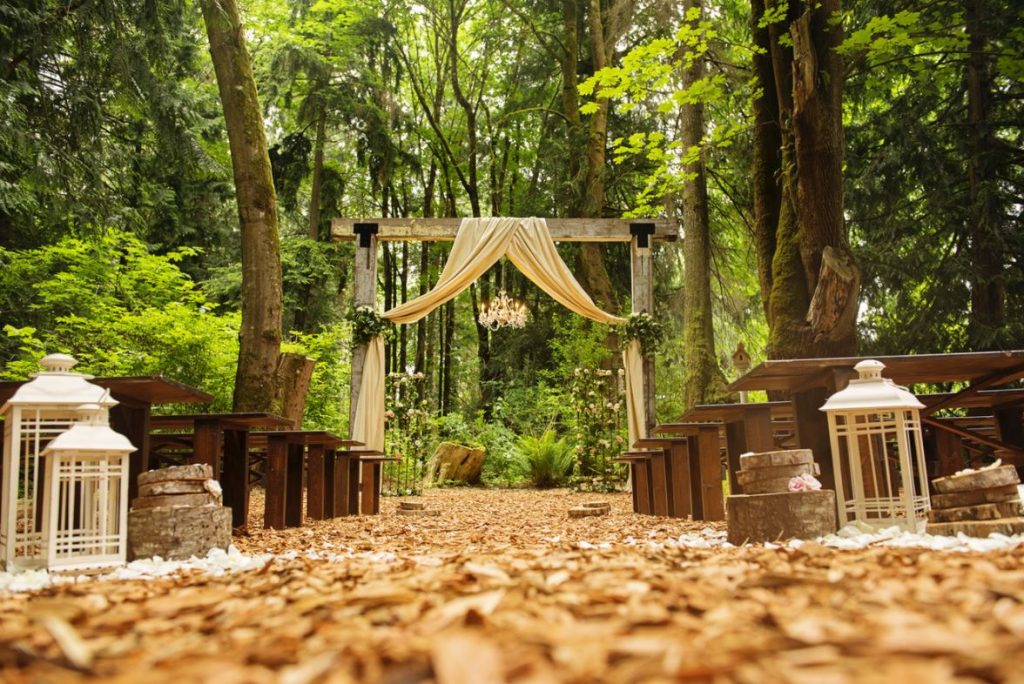 Some of the most common benefits of turning over the planning to a professional includes many of the intangibles, as a planner will dedicate themselves to the stressful aspects of scheduling, vendor coordination and ensuring that the wedding guests (and the bride and groom as well) will be able to simply enjoy the event itself. And from a small intimate gathering to a larger spectacle, the planner will be able to take on the many complications leading up to the big day as well as managing any of the countless surprises that might occur along the way.
Additionally, wedding planners enjoy many industry connections, allowing them to accommodate uncommon requests or manage discounts not ordinarily available to the public, and tap into modern trends or unique points of view to provide a truly special celebration.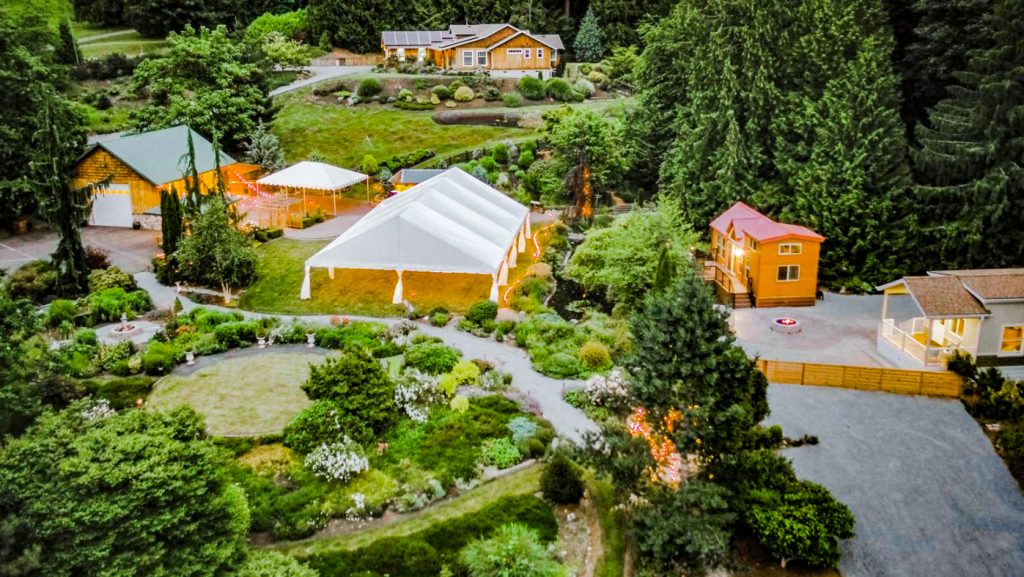 To consider it another way, for most brides and grooms, their ceremony is likely to be their first time, but wedding planners bring years of experience and the knowledge of how to resolve any manner of unexpected hiccup, quite often without the wedding guests even noticing. As Rebecca Grant, owner of New Creations Weddings and Twin Willow Gardens explained, "If we're doing our job, nobody will even notice we're there." 
This is not to say any part of the wedding should otherwise be invisible. Recording the special day requires a keen and attentive eye – and a good camera in the hands of a qualified photographer.
Grant has been operating as a wedding planner through her company, New Creations Weddings since 2009. She and her husband are also the owners of Twin Willow Gardens wedding venue. During this time, most of her advertising has been through the word-of-mouth of her clients, and that alone has resulted in her being one of the most sought-after planners in the Seattle area.
In spite of the many challenges that come from a nationwide pandemic lockdown and social distancing requirements, Grant has seen the usefulness of hiring a wedding planner become only more relevant.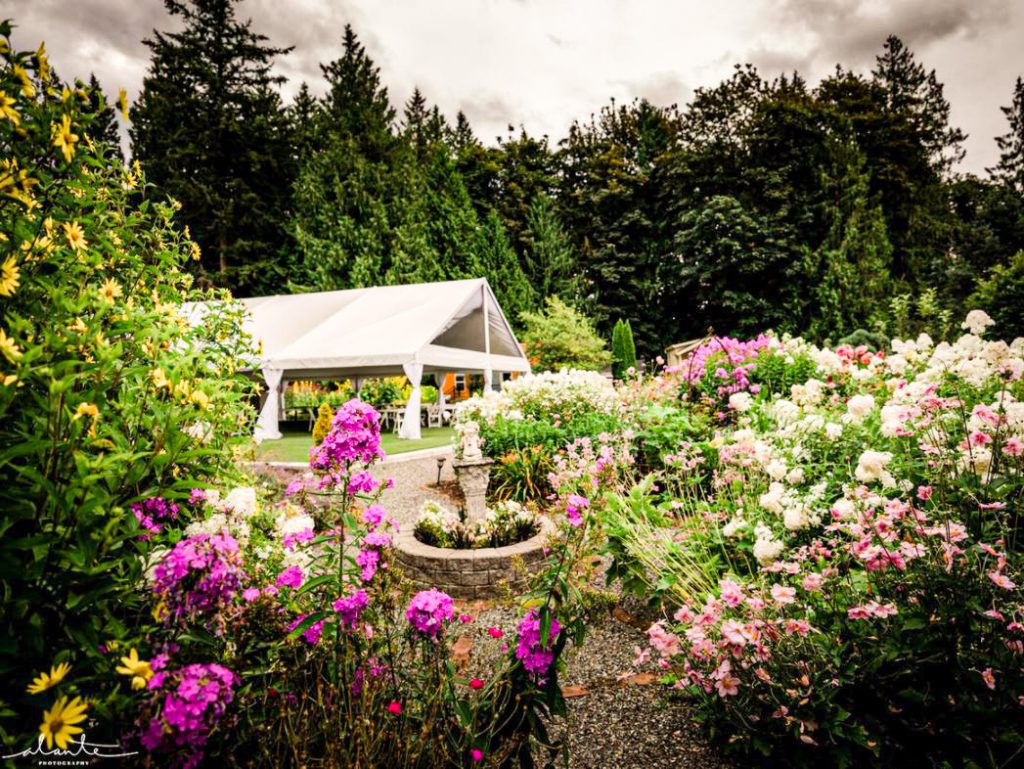 At its least involved and under normal and non-pandemic conditions, a wedding is an exercise in logistical planning rife with all manner of unexpected challenges. This is compounded by the current economic concerns impacting businesses whose focus is on the very social interactions discouraged by limitations imposed by pandemic concerns.
Baker sees stress as one of the obstacles to what should be a time of joyous anticipation, but one which is often marred by anxiety. "Enjoy your engagement," he says. "It's a special time in your life where you are both planning a big moment. It's easy to get stressed, but remind yourself that the reason you care so much is because it's the start of your marriage!"
Grant agrees, believing that a positive experience is essential. "They think about the wedding 24/7, and they should be preparing more for the marriage and not worrying so much about the wedding. We can still have the pomp and circumstance, but we should remember that it's about the people, and enjoying the event."
Some of the particular details overseen by wedding planners range from the expected to the dramatically unexpected. Small hiccups may be lost buttons or a member of the groomsmen having forgotten to bring black socks.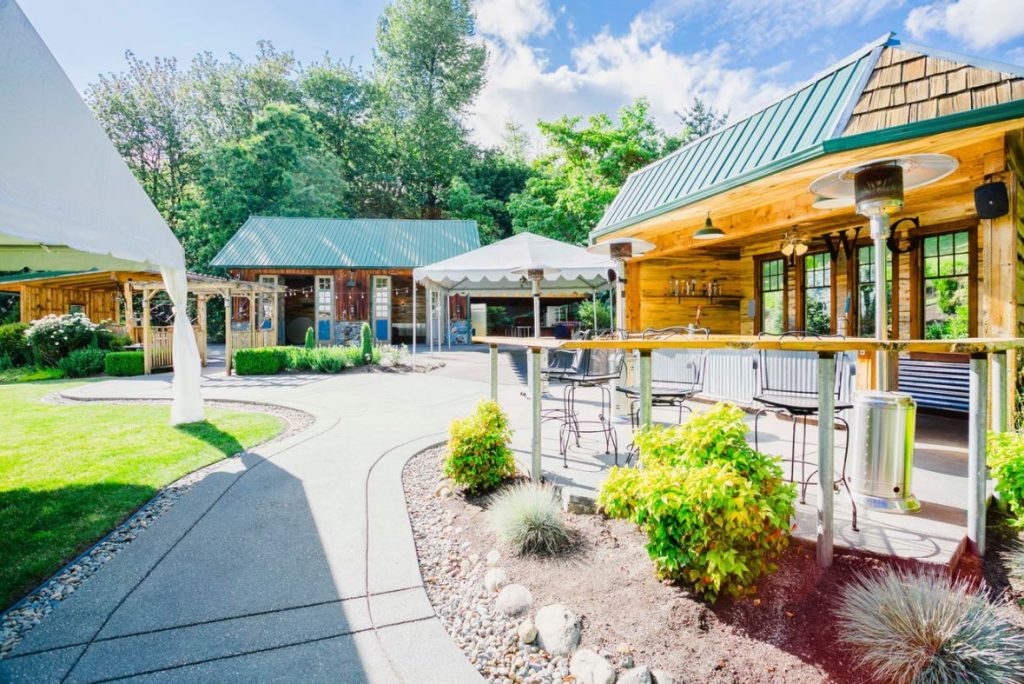 Larger crises might involve problems with the location, the photographer, the food or even the cake. These are the kinds of emergencies professional wedding planners anticipate.
"We worry so you don't have to," Grant says. "You don't need to be stressed; you should just enjoy the day."
Rebecca Grant is stationed out of the Snohomish County area but will go wherever a couple would like to bring her – the Pacific Northwest, Hawaii and Canada. Her experience also includes knowledge of some of the challenges of performing weddings in other countries. This is the range of information and assets she uses to add benefits to her clients.
To the uninitiated, considering the breakdown of the necessities of a wedding day plan can sound overwhelming. Imagine starting the day with organizing the hair and makeup; wrangling the photographer; verifying all members of the bridal party have their clothing (buttons and socks, etc.) and flowers; interfacing with vendors; directing all guests to seats and restrooms and the gift table; setting up food and drinks; preparing the marriage license; and the rest of the details for a wedding which hasn't even technically happened yet.
Enjoy your big day. Let Rebecca and her team manage all the details. Remember her famous phrase, "If we're doing our job, nobody will even notice we're there."
Joanna Monger: Your Snohomish wedding photographer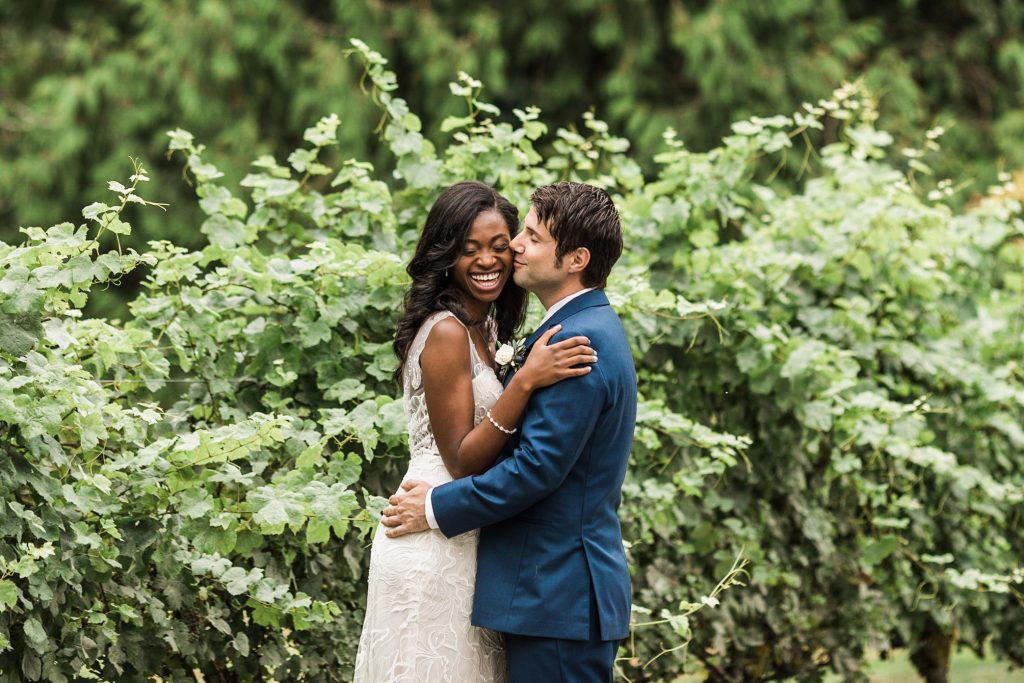 When considering a photographer, couples should consider several factors. For example, consider the desired tone and flavor in the photographs: polished and refined like the pages of a fashion magazine, or candid and personalized to the newlyweds themselves?
Joanna Monger, professional photographer, had this to say about wedding photography: "Aside from your memories and your spouse, the only thing that you really have left after your wedding day are your photographs. For that reason, I think many people really value having the best photographs that they can afford."
Monger also encourages couples to meet with any photographers they are considering hiring, either virtually or in person. "You will be spending a lot of time with them on your wedding day and you and your partner need to not only have utmost trust in their capabilities, but also need to feel completely comfortable being yourselves in front of them."
In the case of Jeanette and Forest, their wish list was not consumed by random global requirements – no celebratory dancing at the top of the Space Needle or vows exchanged on the backs of Orcas – one notable item of personalization did include a painter capturing the moment live on canvas.
Lauren Anderson: Grain Artisan Bakery
Luckily for clients of Grant, Snohomish has one of the best cake bakers in the region for a wedding, Lauren Anderson, the owner of Grain Artisan Bakery located in the city of Snohomish.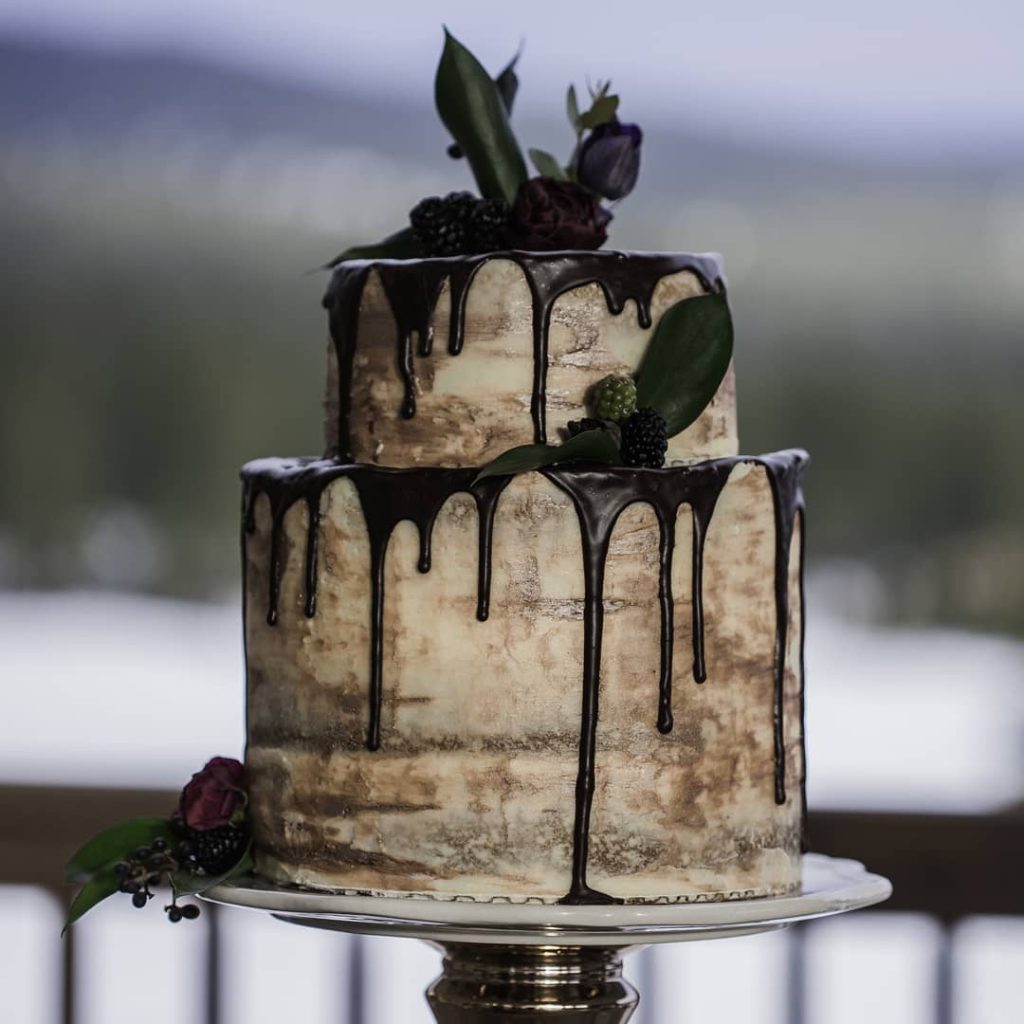 Led by Anderson's vision of hyper-local ingredient sourcing and sustainability, in addition to your personally design and crafted wedding cake, Grain offers a wide and delicious assortment of cakes, cookies, scones, custards and bomboloni (filled brioche doughnuts, rolled in organic cane sugar) for your wedding dessert bar. A must have for your wedding guests.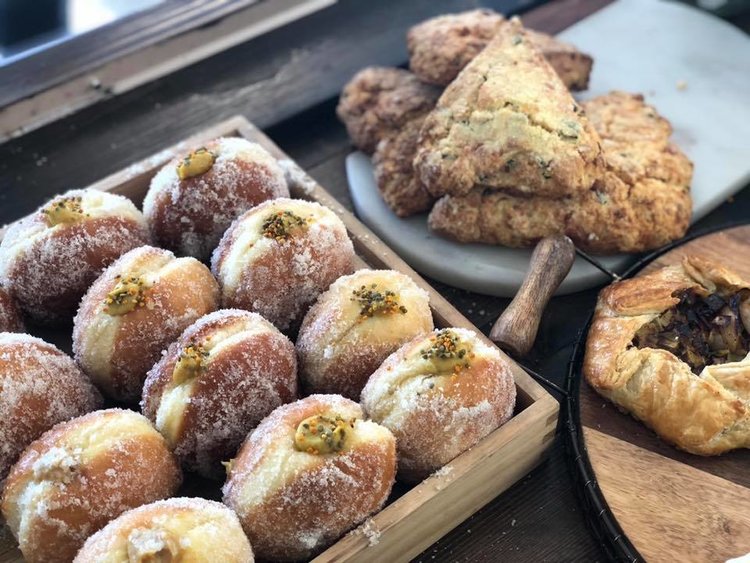 The greatest surprise of all is that their menu caters predominantly to gluten-free, vegan, dairy-free and even paleo dietary requirements. And if that wasn't enough, their creations fly in the face of conventional wisdom which dictates that any or all of these requirements require a sacrifice of taste – for Grain's creations, this assumption could not be further from the truth. I can personally attest to this fact!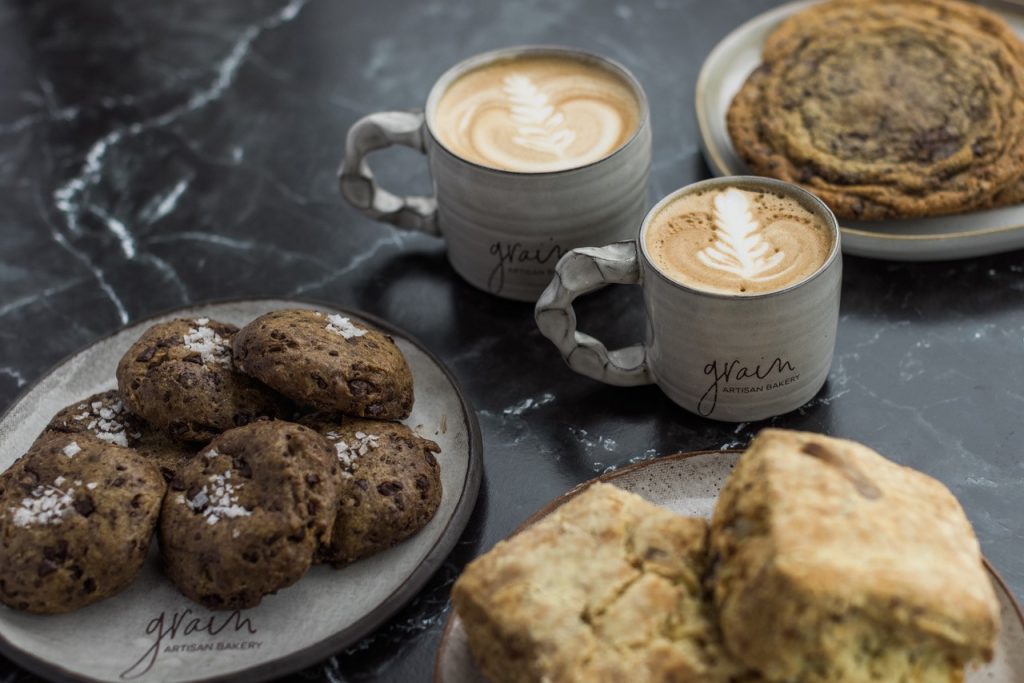 Grain enjoys a solid 5-star rating on Yelp, and their feedback could not be more enthusiastic. And it is no wonder – when great ideas grow into fantastic creations, who can help but admire the results?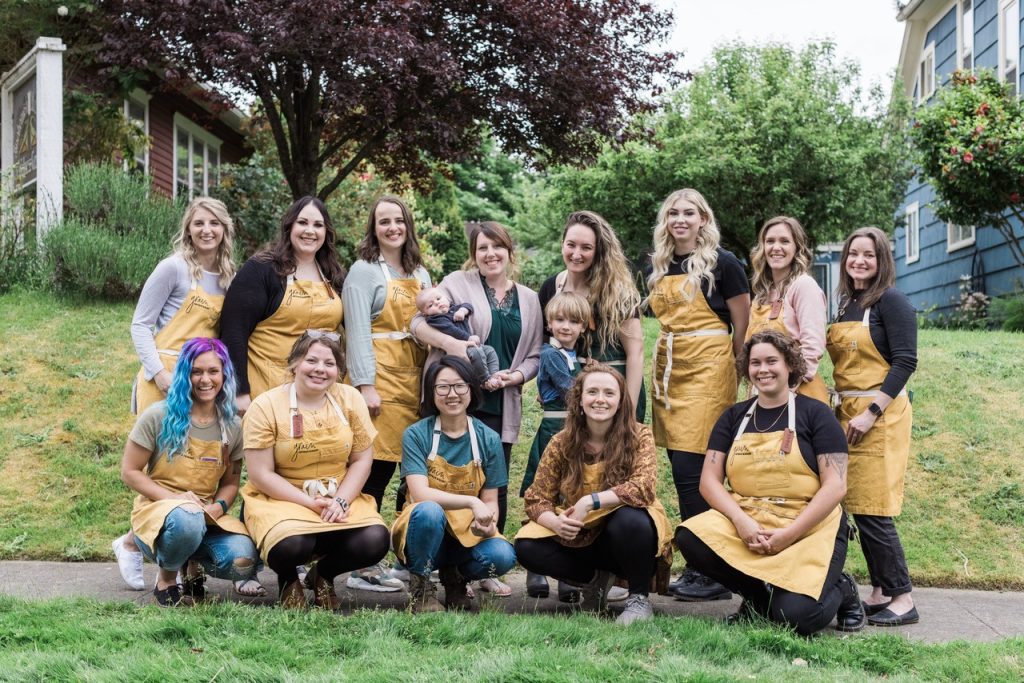 A Snohomish County Wedding
Although any wedding planner worth their while prides themselves in the acquisition of the extreme, their true value comes from polishing the many intricacies of a wedding day into a flawless shine.
The work of Snohomish wedding planner Rebecca Grant continues on through the evening, until every last celebratory toast and dance have been toasted and danced. And then, once the new couple has made their grand exit and every last guest has gone home, the wedding planner and their staff are the ones making sure every last 'I' is dotted, and every last 'T' has been crossed.
It seems like a stage manager for a deeply technical live performance. Behind the curtain, they pull every line and lever to ensure the attendees get precisely what they desired: an unforgettable event. That event should be a day of joy celebrating a new life together, among their families and friends. Because, of course, that's exactly what a wedding is.
Rebecca and her team at Twin Willow Gardens venue, located at 14805 Westwick Road in Snohomish, also offer non-wedding gatherings – banquets, concerts, birthdays and other celebrations. Learn more at www.twinwillowgardens.com. For wedding planning services, visit New Creations Weddings.
Joanna Monger's photography website can be found at www.joannamonger.com or call 425-802-1805.
Grain Artisan Bakery is located at 717 1st Street in Snohomish. To schedule a cake tasting, visit www.grainartisanbakery.com or call 425-200-5210.
Extra thanks to Forest and Jeanette for their contribution to this article; and congratulations in advance to the happy couple!