Seattle burning, National Guard activated- George Floyd Riots
Seattle burning, National Guard activated- George Floyd Riots
By Mario Lotmore | Lynnwood Times Staff
Update: At 8:09 a.m. May 31, Snohomish County Council President Nate Nehring released the following statement: "The killing of George Floyd was an unacceptable tragedy and we must all demand justice. It is shameful that those gathered to peacefully protest this horrific event had their voices drowned out by others who selfishly used this as an opportunity to create chaos and destroy property. My prayers are with the Floyd family."
Update: At 8:20 p.m. May 30, Snohomish County Council Executive Dave Somers released the following statement: "I stand against the horror that was done to George Floyd and many others and I stand against the violence we are seeing in Seattle and other places. We have to end the hate or we will all be consumed by it. A long time ago a priest told me to always ask if my thoughts and actions are life giving, or death dealing. We all must ask this and choose light over darkness."
Update: At 8:00 p.m. May 30, it was reported that the second stolen AR-15 riffle was recovered.
Update: At 7:50 p.m. May 30, Snohomish County first responders were cleared to return back to Snohomish County from Seattle. Earlier, South County Fire along with the Mukilteo Fire Department and other Snohomish County fire agencies were called to assist with the Zone 9 and Zone 11 Strike Teams in Seattle. South County Fire responded with three fire engines and a battalion chief, whereas; Mukilteo sent Engine 24 from Old Town. Assistant Chief Koen of the Mukilteo Police Department who is a member of the North Sound Metro S.W.A.T. joined the effort.
Today at 5:23 p.m., Governor Jay Inslee announced on his twitter account that he activated up to 200 members of the Washington National Guard in response to a request from Seattle Mayor Jenny Durkan and Police Chief Cameron Best to help protect against property damage and manage crowds and traffic during downtown protests. Guard personnel will be unarmed and work under the direction of City of Seattle leadership.
"The National Guard is on stand by to assist the Seattle Police Department as requested by Mayor Durkan," Inslee said. "They will be unarmed and assist with infrastructure protection and crowd movement. They will only be utilized if absolutely necessary and we appreciate their efforts to help in this important work."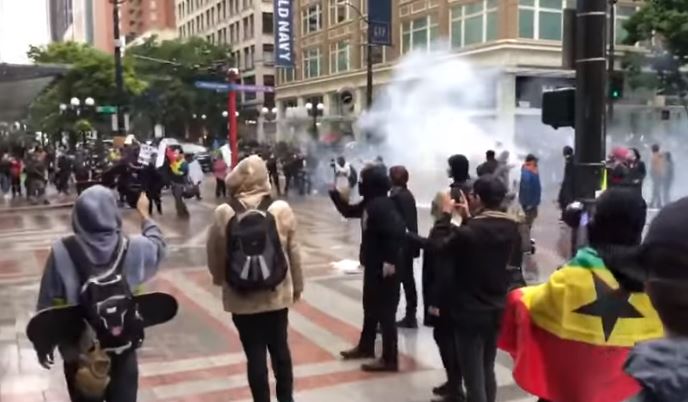 At 5:00 p.m. Seattle Mayor Jenny Durkan, imposed a 5:00 p.m. curfew to curtail the violence. The curfew will be in effect from 5:00 p.m. May 30 – 5:00 a.m. May 31, and during those hours residents and visitors should remain in their residence to the extent possible and should refrain from traveling in and through Seattle.
The guard was activated by a letter from the governor to Maj. Gen. Bret Daugherty, commander of the Washington National Guard, as demonstrations were underway in Seattle protesting the death of George Floyd in Minnesota earlier this week.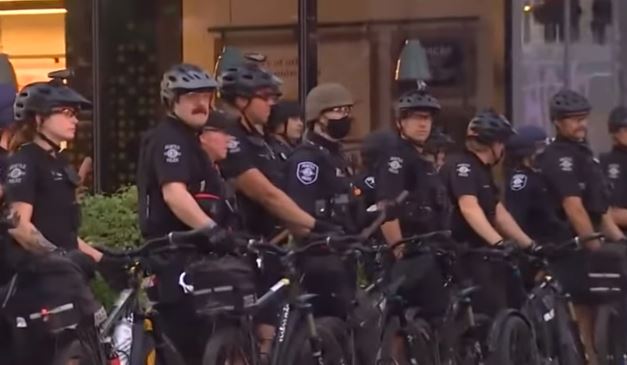 According to a letter from the office of the mayor, Durkan imposed the curfew and requested assistance of the National Guard because of:
Multiple fires having being set
Multiple Seattle Police officers have been injured
Multiple Seattle Police vehicles have been set on fire
Multiple community members have been injured
Multiple incidents of demonstrators throwing bottles
Multiple incidents of fireworks thrown into crowds
Multiple incidents of throwing Molotov cocktails
Two AR-15 riffles have been stolen from an SPD cruisers, one was recovered
A reporter from Q13 Fox shared that a member of her security detail recovered one of the stolen weapons from the police cruiser.
The protest today was against the disturbing video of George Floyd's arrest, which led to his ultimate death. The protest was peaceful earlier in the day but then turned violent by agitators in the crowd.
"Today many across Seattle came together to grieve, to protest and commit themselves to the cause of justice. They did so peacefully, for noble values, using a cherished American right. For most of the day, the demonstrators were peaceful and I thank all of those who chose to exercise their right to protest without hurting others," said Mayor Durkan at her 6 p.m. press conference today.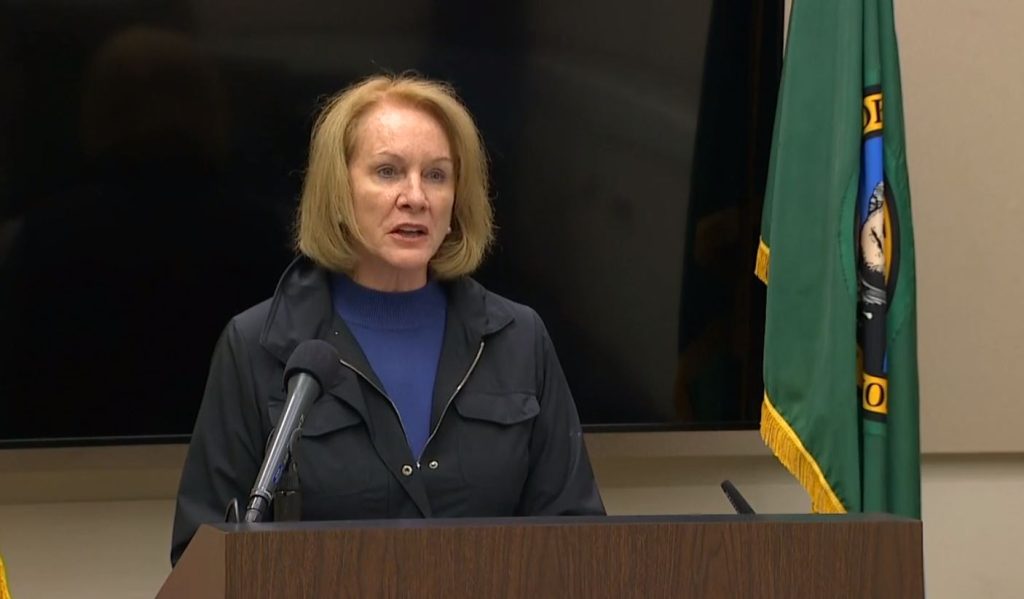 Mayor Durkan shared her empathy with protestors and emphasized that the violence from agitators do not honor the memory of George Floyd.
"I understand the immense rage and grief and sense of betrayal felt by so many in our community and communities across this country. However the escalated incidents of destruction and violence do not honor Mr. Floyd. His own family has spoken against such violence and has urged everyone to demonstrate peacefully. The criminal acts that took place during today's demonstration, cannot and will not be allowed to continue."
In an official statement earlier today, the governor encouraged the protestors to be peaceful. "As people gather today to protest the unjust death of George Floyd, I hope they do so peacefully and safely. Everyone has the freedom – and the right – to demonstrate and speak their mind. However, violence and destruction have no place in Washington state or our country."
Inslee continued, "If you choose to protest today, please be safe and peaceful. These are important issues that deserve our full attention, without distraction from violence and destruction. Without solutions to inequity, the long road to justice will run even longer."
Mayor Durkan announced a proclamation of Civil Emergency which in addition to the 5:00 p.m. curfew, imposes a temporary ban on all formal and informal weapons – guns, rocks, pipes, clubs, and flares.