By: Erin Freeman | Lynnwood Times Staff
Edmonds School District's Beverly Elementary PTA held an hour-long peaceful candlelight vigil on Monday, June 3, in memory of George Floyd, a Black man killed by a White Minneapolis Police Department officer last week. 
Shawn Green, co-president of the Beverly Elementary PTA, along with families from the Woodway, Meadowdale, and Seaview areas invited community members to stand in unity against police brutality while remembering and honoring Floyd's life. A 15-minute moment of silence was observed out of respect for Floyd.
Green says the event was organized because of his and fellow organizers children, ranging from third to ninth grade, desire to practice the teachings of demonstrations they learned about led by Dr. Martin Luther King, Rosa Parks and participants in the Greensboro lunch counter sit-ins by showing "solidarity in an event that will reject hatred and violence and embrace kindness and friendship."
The local event drew hundreds of people throughout Western Washington, with some people traveling from the Ballard area to pay their respects, in allyship to combat racism and police violence.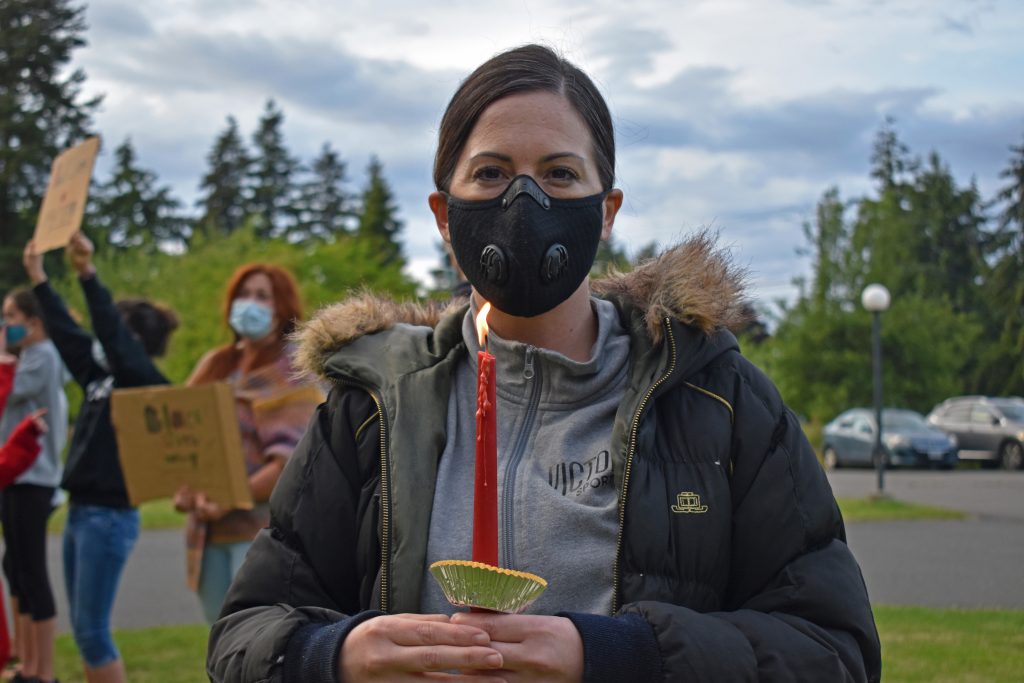 Hannah Dokter, a mother from Bothell, came to the event with her family to show support for the Black Lives Matter movement, as well as utilizing it as a learning opportunity for her two children.
"For me, this was about teaching my girls about injustice and fighting for what's right, for equality," said Dokter.
Edmonds School Board Director Debra Kilgore stood with participants on the sidewalks bordering 52nd Avenue W between 164th Ave W and 148th Ave W.
"I'm especially pleased to be here today because it started in our school district, in our school community," remarked Kilgore. "The most meaningful community events, protests, and honors that we can do are with our neighbors and with our friends. That's why I'm here."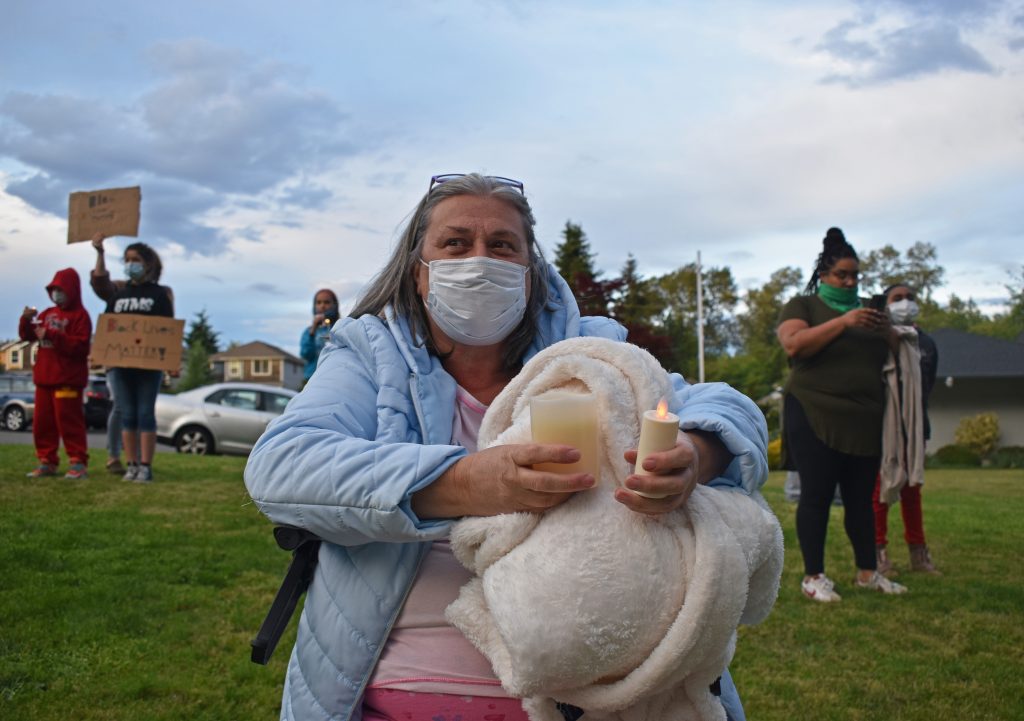 Several Lynnwood city councilmembers stood with the crowd of Washingtonians in remembrance of George Floyd. Jim Smith attended the event alone, while Julieta Altamarino-Crosby was accompanied by her husband and children. Councilmember George Hurst also attended the event with his wife, according to his council comments during a council business meeting on June 7.
"I'm human, as humans we support each other," said Altamarino-Crosby when asked why she attended the evening vigil. "I'm here to support my community in these difficult times."
"Most of these people here don't know each other, but now they have something in common," commented Smith. "They get to share their grief, they get to share their concerns, and for those of us elected officials, we get to listen. And that's important."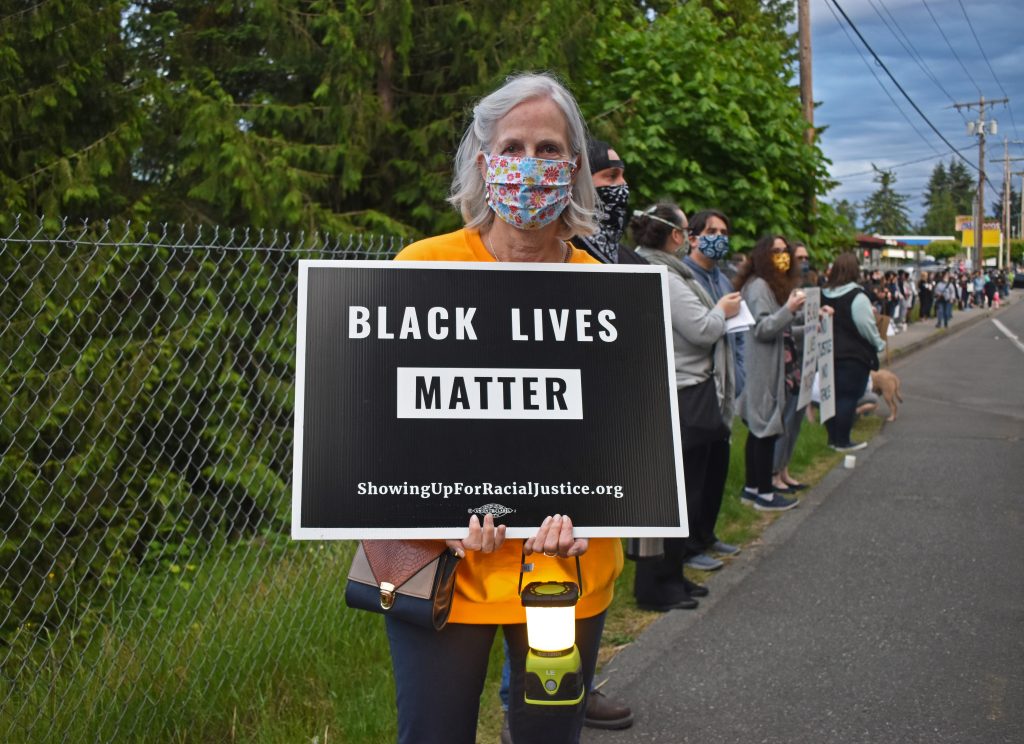 The Lynnwood Times live-streamed the candlelight vigil, for community members unable to attend in person, which can be replayed at https://www.facebook.com/LynnwoodTimes/videos/581324252785000/.