Local voices featured in coronavirus pandemic documentary
By Erin Freeman | Lynnwood Times Staff
A documentary chronicling the lives of Edmonds, Marysville, and Seattle residents during the COVID-19 pandemic is now in post-production, to be released early this fall.
Local filmmaker Brandon Tiehen's "COVID: 2020" reflects on the powers and effects of the coronavirus through personifying the virus as a supervillain. Sharing the different stories of encouragement and inspiration people found while living through the pandemic, the documentary aims to highlight the good circumstances that can emerge out of darkness.
"We took the coronavirus, and we built it up to become this Thanos-like character, where you're like 'it's going to destroy the world'," explained Tiehen. "Then you say, 'but wait a minute, there are still good things going on.' You just have to find those things. Our goal was to find them and share them."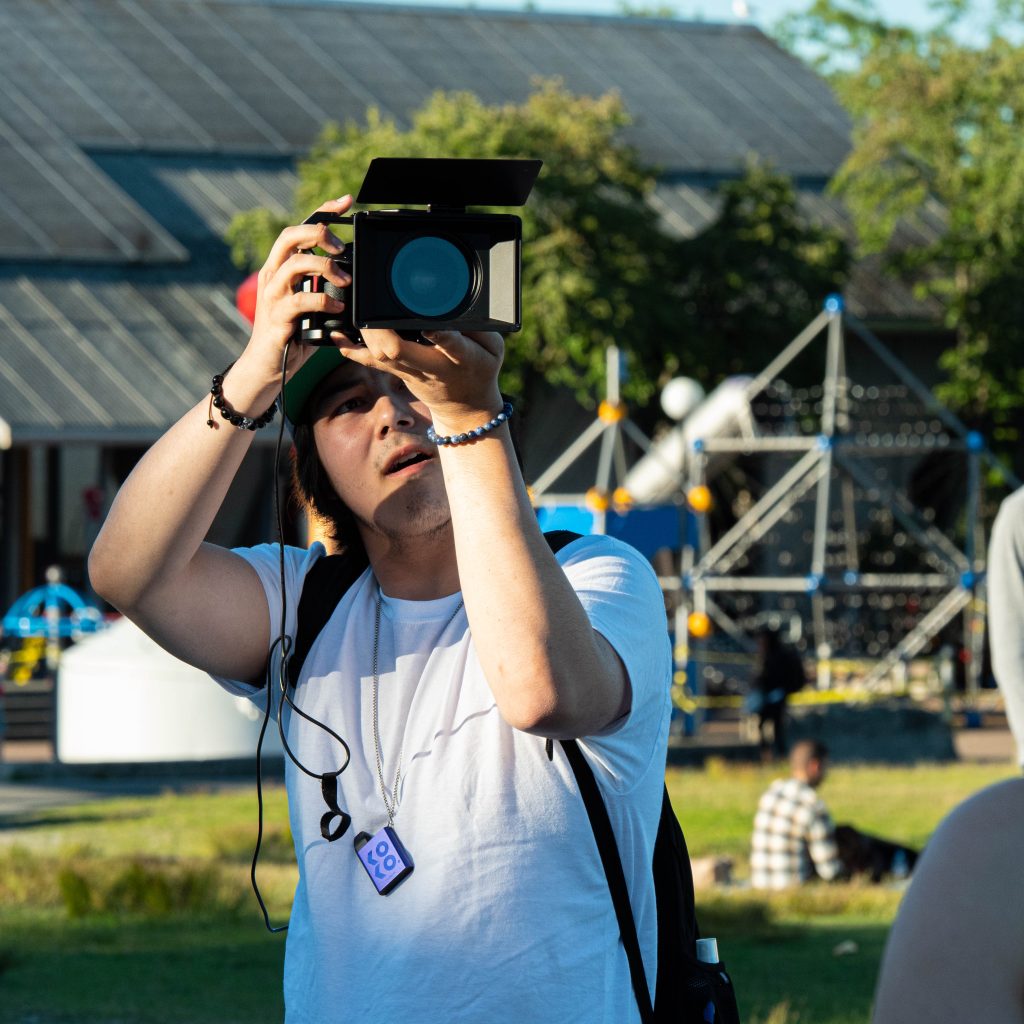 The film includes a collection of anecdotes shared by healthcare professionals, education faculty, and everyday people from a wide array of backgrounds. Following unique perspectives of the pandemic's impact, the Edmonds-Woodway High School graduate ended up back in the Edmonds School District, where he had the opportunity to interview the family of one of his former teachers.
"A former teacher and his wife were chatting in the interview. They were talking about how humans always overcome," recounted Tiehen. "I thought that was an interesting quote coming from a history teacher."
Born and raised in Edmonds, Tiehen met writer and fellow cinematographer of the documentary, Neo King at twelve years old in the sixth grade. In September 2019, they debuted the documentary film "The Green Room," featured at the Las Vegas Global Film Fest. Wanting to create another documentary, Tiehen's grandpa suggested they capture the local effects of the coronavirus.
"How do we follow the coronavirus and make it seem like there's still hope?" said Tiehen, posing a rhetorical question. "That was the challenge."
Tiehen wants to empower and ignite reflection amongst the audience, hoping they will walk away from the film with a newfound personal power during a time where it seems like life has paused.
"I want you to come out of watching it feeling hopeful," explained Tiehen. "Feeling like there's still some light at the end of the tunnel."
COVID: 2020 will premiere during a live stream YouTube event on September 4. All the profits and donations from the event will go directly to the COVID-19 Response Fund managed by the Seattle Foundation. To buy tickets, watch the trailer, or find out more information about the film, visit https://www.covid2020film.com/.