Election 2020: Washington state gubernatorial race Q&A
By Mario Lotmore | Lynnwood Times Staff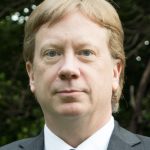 Editor's Note: The Joshua Freed for Governor provided the answers to our questions on July 25, 2020, after the print deadline of July 21, 2020. The Freed campaigned has offered its apologies to readers for the delay.
On July 25, the Lynnwood Times was notified that local resident Cregan Newhouse of Lynnwood is also vying for the position. His responses to the questions were included in this article on July 26. According to the Public Disclosure Commission, Newhouse declared "mini-filer" which exempts him from reporting financial contributions and expenses to his campaign as long as his campaign intends to spend no more $5,000.
Ahead of the Aug. 4 primary election, the Lynnwood Times sent five questions to the four gubernatorial candidates who raised at least $400,000 by July 13. Those candidates were: Governor Jay Inslee, Loren Culp, Tim Eyman and Joshua Freed. A total of 36 candidates are vying to be the next governor of Washington state.
According the the Public Disclosure Commision, as of July 21, Inslee has raised $4,542,142.59, Culp, $961,653.92, Eyman, $ 437,774.67, and Freed, $1,422,309.99 of which $600,000 is self-funded.
All primary election candidates were given a week to submit their answers. The Lynnwood Times received responses from three of the four gubernatorial candidates prior to our press deadline. None of the candidates were allowed to see the another's answers.

Why should Washingtonians choose you to be their commander-in-chief in January?
Culp: I am the only military veteran running for Governor. I am a life member of the Veterans of Foreign Wars. I will never send our young men and women in uniform Into a violent situation without the means to defend Themselves and others.
Eyman: As Governor, I will seek to repeal eight years of Jay Inslee and fix the broken system in Washington that no longer serves the people. I will veto all tax increases, block any law that violates the rights of the people. I will defend the 1st Amendment, 2nd Amendment, and the 4th Amendment – each of which has been under particular attack by Jay Inslee – as well as the rest of our constitutionally protected rights.
Inslee has raised taxes 30 times, yet I will work to ensure Car Tabs cost $30, and not a penny more. My initiatives have saved taxpayers $43 Billion, whereas Inslee has cost taxpayers $53 Billion. For 22 years, I have proposed ideas that people from all parties and walks of life can get behind. Inslee has used forced to advance his ideas and shut out the legislature for the last several months. My primary opponents have no experience achieving policy victories at the state level, whereas I have run seventeen statewide campaigns and won eleven.
Freed: Under Jay Inslee unemployment has skyrocketed, homelessness crime and drug abuse have exploded and public health bureaucrats spend time pushing for heroin injection sites instead of preparing for a pandemic. We need a governor who will listen to everyone, not just the powerful and well connected.
Joshua's experience as a leader in small business AND local government makes him uniquely qualified to tackle the biggest challenges facing our state. During his time as the mayor of Bothell, Joshua oversaw the largest revitalization of a downtown area in the history of Washington. Joshua's vision is to allow families and small businesses the freedoms necessary to thrive — not just survive.
Joshua backs up his commitment with a pledge: he will not take a paycheck as governor. Special interests will NOT buy this race or the influence to take what's ours.
Inslee: I believe I have the proven experience and strong leadership Washington needs to get through this crisis and rebuild our economy.
My focus as governor continues to be on working with health experts and local leaders to fight the coronavirus and support Washingtonians who are struggling. By coming together to wear masks and follow health guidelines we can save lives, reopen our economy, and beat this virus.
As Washington launches our economic recovery by reopening safely in phases, we must engage the same innovative, progressive spirit that Washington state has always espoused to enhance the security and opportunity of all in our state. We are poised to rebound more quickly thanks to our administration's work to provide stability for Washington families over the last eight years.
Our state passed the nation's best Paid Family and Medical Leave, we have expanded health care coverage to nearly 800,000 Washingtonians and ensured full and partial college tuition scholarships are available to working and middle-class Washingtonians. I am excited to build on that progress, focusing on creating jobs, expanding housing, investing in our children's education, and creating the clean energy economy of tomorrow.
Newhouse: 'Chief Executive Officer' may be a more appropriate title. The Governor must be prepared for all events, and should have a team in place to handle any eventuality, efficiently and transparently. Political appointees to the Executive Cabinet do not serve the best interest of constituents, as we have seen with the Employment Security Department. I have worked closely with many state agencies, as well as all of the agencies in our State's biggest city. As an independent, I am best positioned to put the best team in place, and to stop the divisive two-party rhetoric which prevents constructive solutions to many issues.
Because of the COVID-19 pandemic, the state will be in a dire socioeconomic downturn in 2021. What would be your priorities for Washingtonians next year?
Culp: I will always remember that the government is the servant of the people and protecting citizens rights is the first priority of our State government as outlined in Article 1 Section 1 and Section 7. We must get our economy moving and I trust citizens will make the right decisions in regard to their selves, families and businesses. As Governor I will push to get spending under control. Our State is currently spending close to double what it was prior to Inslee taking office. This is unacceptable.
Eyman: Rescind all of Inslee's proclamations immediately. Support tax relief for businesses to be able to create jobs quickly. A great example is the Jim Walsh/Jesse Young B.O.I.S.E Plan which provides B&O Tax relief and suspends impact statements. Seek other forms of temporary tax relief for homeowners, business owners and individuals. Pursue my agenda of reducing the cost of government through seeking out and eliminating all waste, fraud and abuse currently shrouded by 35 years of one-party rule. Veto all tax increases proposed by the legislature. Pursue an agenda of permanent across-the-board tax cuts, regulation reductions and cost-reduction measures. Set as my goal to repeal all the 30+ "Inslee Tax Hikes" and repeal eight years of Jay Inslee.
Freed: Joshua is the only candidate in this field, of either party, who is a job creator and who has overseen a multi-million dollar annual budget.
Small businesses have been CRUSHED and families are still waiting to receive promised unemployment. Washington state cannot AFFORD another four years of Jay Inslee's failed policies.
Joshua is determined to reduce the size of our state government by at least 25%. Doing this will provide a clear and simple way to reduce the burden of increasing tax. The simple equation is, less government equals less taxes. Joshua is strongly opposed to the creation of a state income tax.
Inslee: My top priority is ensuring we defeat this virus and rebuild our state on the values we all share. Just as we did after the Great Recession, I am convinced that we are going to be stronger than ever as we launch our economic recovery. Thankfully, we are in a better position to recover thanks to our administration's work to provide stability for Washington families over the last eight years. We have expanded health care, made historic investments in education and transportation, passed a long-term care benefit program and best in the nation paid sick & family leave and committed to an economy that works for everyone.
Newhouse: We must ensure the virus is conquered, which will give all Washingtonians a huge injection of confidence and unity. Washington State has an amazingly diverse and dynamic economy – powered by agriculture, technology, tourism, energy, port facilities, education, the arts and professional sports teams – including our newest, the Seattle Kraken! We have a stronger economy than 24 other states and the District of Columbia combined. Once our economy is back on track, it is imperative we have a structurally balanced budget. It is inexcusable we did not have more money in our reserve and Rainy Day Fund accounts when the pandemic hit. Our biennial budget has increased from about $70b when Inslee was elected so many years ago, to: $80b ('13-'15); $90b ('15-'17): $100b ('17-'19) to $118b ('19-'21). This type of growth demands unanticipated revenue go into capital projects, reducing the debt, and growing reserve funds. Building future budgets off unsustainable growth is irresponsible and almost always politically motivated.
What is your plan to re-open Washington state?
Culp: With deaths from COVID at less than 1% of the population I plan to fully lift restrictions and allow citizens to decide for themselves and their businesses. Also see the response for question two.
Eyman: (1) Rescind all of Jay Inslee's proclamation on day one of my administration. That means businesses, churches, public buildings, schools, sports facilities and everything else can open at full capacity. Masks and distance requirements are no longer required. (2) Review the data now being kept from the public because Inslee suspended the public records act. (3) Sign an executive order that makes recommendations to businesses and the public based on my team's review of the full data we currently cannot review. (4) Empower local officials with the authority to make further determinations, as long as business isn't disrupted, schools remain open and people's rights are not violated.
Freed: Joshua believes our goal should be to save lives and save jobs. The virus has closed businesses, which in turn lays off hard working employees. It has closed schools. It has changed nearly every aspect of our lives – and it has left people isolated. Getting our economy back on track will be critical.
Inslee has no substantive plan to address these issues which will likely affect more families than the virus itself. We need to do all we can to stop this pandemic, but we must also have a strong economic response before our economy is decimated.
Here's what Freed's "Washingtonians First" Plan is calling for:
Business and Occupation (B&O) tax holiday
Rescind any new taxes passed in the 2019-2021 legislative biennium
A property tax deferral
Bridge grants to small businesses
Sales tax holiday starting immediately and extending 1-month after quarantine is lifted for retail and the food service industry
Inslee: A strong commitment to public health and a healthy economy go hand in hand. I recognize this is a challenging time for Washingtonians. I want to reopen our economy. I want to reopen our businesses. I want people to be able to go back to work. This is a firm desire we all share. Our phased reopening is about following science and health experts to open our economy up in a responsible way.
Newhouse: Re-opening Washington State must be data driven for the health of our most vulnerable, while mitigating the harms of prolonged economic and educational closures. This is our most crucial issue – and the 'my way or the highway' viewpoint of most politicians is injurious to all.
Though the Health Department is leading the way valiantly, there were mistakes made early on by the Inslee administration. We did not have enough PPE stockpiled (it was virtually non-existent), though we all knew a pandemic was inevitable. Clusters occurred in nursing homes, meat-packing plants and the agricultural industry. People died unnecessarily. Twiddling our thumbs and waiting for the federal government to help is not the way a state as independent as Washington should have handled things. When help isn't offered, we should be in a position to take care of ourselves. Having a PPE stockpile, along with anticipated safety plans ready to go, would have meant many businesses could have stayed open – while protecting the public.
Finally, all viewpoints and stakeholders must be at the table, hammering out solutions together. The most effective solutions occur when opposing viewpoints engage in constructive, respectful dialogue. After all, we want the same thing – a healthy population and a healthy economy.
The governor has entered into a Western Pact with the states of CA, OR, NV, and CO. What are your thoughts on WA joining such a pact?
Culp: I do not agree with joining a pact the citizens of Washington state elect governor to run their state not collude with other governors. Thomas Jefferson said it best, "Friends with all entangled alliances with none."
Eyman: I'm opposed to it. It transfers governing authority away from Washingtonians and the officials they elect to out-of-state politicians who are unaccountable to Washington voters, but serve their own special interests.
Freed: Washingtonians did not elect Gavin Newsom or Kate Brown as their governor – so why would we trust them to have control over our state? Whether you're in Lynnwood or Spokane, we should not be lumped into the same category as Los Angeles or Las Vegas. A one-size fits all approach is simply unrealistic. Joshua believes in local government and local control.
Inslee: Right now, being united and working together to protect our citizens is our most important duty as governors. The Pact outlined principles to put residents' health first, follow science, and work together toward our shared goal to defeat this virus.
Newhouse: This pact is a work group, carrying no legislative powers nor relinquishing any authority. My best hope is through shared data, they can plug the data gaps we have on a national level, to develop successful ideas for defeating the virus and opening our economies fully.
The Pact says it is not politically motivated, though all Governors are of the same party. Hopefully they invited other western governors to join the Pact, and share what they learn with all states, regardless of political leadership affiliations.
What are your thoughts to Jay Inslee promoting a website that asked Washingtonians to report suspected violators of the Stay Home, Stay Healthy plan?
Culp: Jay Inslee has shut down businesses and issued a stay home go broke order I do not agree with that and I do not agree with him weaponizing departments of the state government to find citizens that are doing nothing more than trying to make a living I do not agree with citizens turning in citizens based on his rules.
Eyman: This is a horrendous attack on the social fabric of our state. Eight years of Jay Inslee has caused untold division among Washingtonians.
Freed: It is over the top and a blatant overreach of government. During this time, Jay Inslee let violent prisoners out of jail and back on our streets while threatening to arrest law-abiding job creators and citizens. As governor, Joshua will take back our freedoms before they are all gone.
Inslee: We want to encourage all Washingtonians and businesses to follow safety guidelines so that we can defeat this virus.
Newhouse: As part of the leadership team for Seattle's Consumer Protection Division, I know more than any other candidate how widely different viewpoints towards safety regulations can vary. Education and outreach are the primary tools needed when responding to most complaints. Again, we are all on the same page – wanting a healthy population and a healthy economy.
Related Articles