Election 2020: Washington State Attorney General race Q&A
Election 2020: Washington State Attorney General race Q&A
By Mario Lotmore | Lynnwood Times Staff
Ahead of the Aug. 4 primary election, the Lynnwood Times sent four questions to the three Lt. Governor candidates who raised at least $200,000 by July 19. Those candidates were: Robert (Bob) Ferguson, Matt Larkin, and Michael Vaska. A total of four candidates are vying to be the next Washington State Attorney General.
According the the Public Disclosure Commission, as of July 29, Ferguson raised $ 3,529,051, Larkin raised $263,305, and Vaska raised $212,749.
All primary election candidates were given 48-hours to submit their answers. The Lynnwood Times received responses from all of the three Washington State Attorney General candidates prior to our deadline. None of the candidates were allowed to see the another's answers.

Why should Washingtonians choose you to be their Attorney General and what would be your Top 3 priorities if elected?
Ferguson: I've been honored to serve as Washington State's Attorney General. Under my leadership the Office of Attorney General has protected consumers and taxpayers, defended the constitution, and taken on powerful interests that refuse to play by the rules.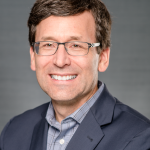 I'll continue making sure that consumer protection remains a cornerstone of the Attorney General's Office. We've taken more consumer protection cases to trial than all previous Attorneys General combined – and haven't lost a case. We held Comcast accountable with a $9 million penalty for ripping off Washingtonians. We recovered hundreds of millions of dollars back to taxpayers, including $170 million in direct checks to consumers. We're combating price gouging, and prosecuting corporations that defraud taxpayers.
I'll continue to stand up to anyone who is violating the constitutional rights of Washingtonians because I believe strongly everyone is accountable to the law – including the President of the United States.
I'm also committed to the protection of our state's beautiful and unique environment which is why I established the Environmental Crimes Unit and Counsel for Environmental Protection to protect our environment. Since then we have won more than a dozen convictions against polluters, including against the Monsanto Corporation for despoiling Washington's waterways with PCBs.
I've also worked to bolster the resources that the Office of Attorney General offers to veterans; established a newsletter, web-based resources, a Veteran Resource Guide, and created an Office of Military and Veterans Legal Assistance to connect service members, veterans and their families to pro bono legal resources.
I'm proud to have received the AARP 2016 Fraud Fighter of the Year Award and Washington Alliance for Retired Americans' Education Fund 2017 Senior Champion Award for strengthening our state laws around financial exploitation of vulnerable adults and identity theft. I'm also the first Attorney General to dedicate prosecutorial resources to the prosecution of human trafficking in Washington.
As an independent leader I refuse campaign contributions from large corporations, and put the public interest above partisan politics, which is why I sued the Obama Administration when Hanford workers started getting dangerously ill due to exposure to harmful vapors at the Hanford nuclear plant.
I look forward to the opportunity to continue to serve the people of our state by upholding the constitution, protecting our air and water, and prosecuting violent crime, all while taking on powerful interests that pose a risk to the rights and wellbeing of Washingtonians.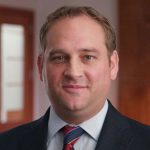 Larkin:  Washingtonians should elect me as Washington State Attorney General because I am committed to the improvement of our state. As Attorney General, I will be focused on providing solutions to rising homelessness, drug abuse/addiction, and crime.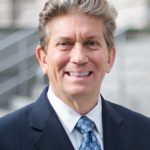 Vaska: I've been a professional attorney for 30 years at a top Seattle law firm. I'm not a partisan politician. I've won many important cases in federal and state courts, including the Washington Supreme Court. I will restore the Attorney General's office to its traditional role of defending the rule of law and our citizens, not pursing a partisan agenda. As Attorney General, my top three priorities will be to:
(1) Protect our communities by addressing homelessness and related public safety issues. I've talked to so many in our community who don't feel safe walking our streets, and issues related to homelessness are a big part of that problem.
To meet the challenge, we must continue to rely on the great compassion of our communities, but also ensure respect for the rule of law, so that criminals are no longer allowed to prey on and hide among those experiencing homelessness. I will lead a statewide task force on addressing homelessness, building a broad coalition to meet this challenge. As a business community and political leader for 30 years, I have built such coalitions to address some of our region's toughest challenges. I have the experience to lead our efforts to address homelessness.
(2) Protect the economy and jobs by helping small businesses through COVID-19 by lifting government regulatory burdens. Former Attorney General Rob McKenna, who is supporting my campaign, led a very successful task force to do this during the Great Recession.
(3) Protect your rights as an independent watchdog over state government, preventing overreach and other misuses of power by state officials. Former Attorney General and U.S. Senator Slade Gorton and former Governor Dan Evans, both of whom are supporting my campaign, have told me that this is among the most important roles of our Attorney General, who is independently elected by and answers directly to the people.
Over the last eight years, the Attorney General's Office has doubled the size of its Consumer Protection Division, imposing hundreds of millions of dollars in fines against violators. Over the next four years, what are the top foreseeable risks to Washingtonians and what will your Office propose to mitigate these risks?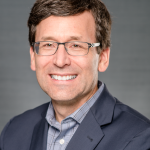 Ferguson: Under my leadership, the Attorney General's Office has made consumer protection a cornerstone of our work – standing up to powerful interests who don't play by the rules. I'm proud that we have taken more consumer protection cases to court than all previous Attorneys General combined – and we haven't lost. Moreover, we have returned hundreds of millions directly to Washingtonians who were cheated out of hard-earned money.
The COVID-19 pandemic has thrown our state and our nation into crisis, a significant risk to the health and livelihood of all Washingtonians. Under my direction, our office has redoubled our efforts to protect Washingtonians from illegal foreclosures and evictions, stood up against housing discrimination against disabled veterans, and have been on the lookout for the kinds of scams that inevitably surface in times of crisis. We will continue with these crucial efforts as long as the pandemic is with us.
I'm committed to building on my work of the last 8 years to protect Washingtonians and mitigate future risk.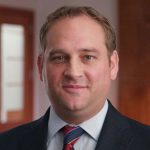 Larkin: In the next four years, the biggest risk for Washingtonians will be lawlessness, defunding of police, and restrictions on constitutional liberties. As your Attorney General I will mitigate these issues by protecting Constitutional rights as described in both the Washington State & Federal Constitutional and supporting our law enforcement officers.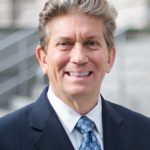 Vaska: I head up my law firm's very successful consumer protection and antitrust practice and have both represented leading Northwest companies and recovered millions of dollars for consumers from those engaged in unlawful fixing of prices. I have won consumer protection cases in both federal and state court. I will use my decades of experience to ensure that consumers are protected from scammers and other wrongdoers, especially from those threats reaching into our homes and businesses through the internet.
The FBI said we had among the highest levels of cybercrime in the country even before the theft of more than half a billion dollars from our State's Employment Security Department by Nigerian gangsters. This was one of the biggest heists in history. I will create a cybercrime unit in the Attorney General's office to defend state and local governments from these threats and to protect consumers. The Attorney General's office once had a cybercrime unit, but the current Attorney General has abandoned that role.
On June 15, the U.S. Supreme Court refused to reexamine the doctrine of "qualified immunity" created by judges that has shielded police and other government officials from lawsuits over their conduct. What are your thoughts on the doctrine of "qualified immunity" as applied to law enforcement and is this something your Office will reexamine at the state level if elected?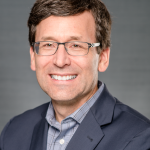 Ferguson: Under my leadership the Attorney General's Office is committed to holding government agencies accountable to communities, dismantling systemic racism, and preventing violence against communities of color. The murders of George Floyd and Breonna Taylor at the hands of law enforcement has galvanized our nation towards becoming a better, more just place, but there is still so much work that needs to be done to increase transparency and accountability of government agencies. Accountability through qualified immunity is one piece in the puzzle of systematic discrimination and violence towards people of color.
In 2018 Washington State voters passed I-940, requiring improved training and completely independent investigations into the use of deadly force by law enforcement. My office is working to ensure compliance by law enforcement agencies in our state to the requirements of I-940. My office will review all incidents of police use of deadly force that occurred since I-940's independent investigation criteria went into effect. The purpose is to determine whether these investigations complied with the law.
Additionally, on July 1st, my office sent our plan to the Legislature to reform the data collection of deadly use of force in Washington State. With this information and standardized data we will be able to make informed decisions about what we must do to create a safer Washington for everyone and build trust between law enforcement and communities of color.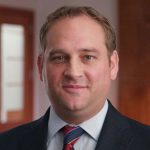 Larkin: As any doctrine that is established and implemented by law, it must be considered as such. All citizens should be accountable to the law regardless of whether or not you are an elected official. The office of Attorney General is not a legislative position but an executive one. That being said, I would use the platform of the office to try and reexamine whether or not "qualified immunity" was constitutional and if not, we would explore our options.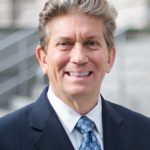 Vaska: All of our citizens must receive equal protection under the law including at the hands of the police. To ensure all receive justice, it is critical that we have an independent review when the police use force on our citizens, a right the people of our state guaranteed when they approved Initiative 940. Police who violate the constitutional rights of our citizens must be held accountable for their actions. If necessary, the Attorney General should play a role in ensuring this accountability.
However, we cannot have equal justice under the law if we are not protected by dedicated and highly qualified and trained professionals in our police and other law enforcement agencies. The "qualified immunity" doctrine, which applies to all of our public servants, helps to ensure we can continue to recruit and retain highly qualified citizens for these positions.
How will the Office of the Attorney General, under your leadership, encourage people of color and underrepresented communities become members of your staff?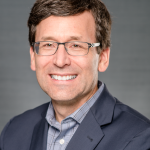 Ferguson: I'm proud that we represent and serve diverse communities across thirteen offices with more than 1,300 dedicated public servants. I firmly believe a successful Attorney General's Office is diverse, equitable, and professional.
Over the past 8 years we have undertaken numerous internal initiatives to encourage people of color and underrepresented communities to join our staff. The #1 way we do this is through creating a workplace that recognizes their value, celebrates their diversity, and provides support and opportunities for growth.
Increasing representation within my office has been a top priority for me. Under my leadership, we have more than doubled the percentage of Assistant Attorneys General who are people of color. And still we have a lot of work to do.
In 2015 under my leadership, the Washington State Attorney General Office established its first Affinity Group Program. Affinity Groups bring employees together and provide opportunity to share thoughts and feedback to management. One of our affinity groups focuses on diversity and inclusion in the work environment and gives direct feedback to management on how they can better recruit and retain people of color and employees from underrepresented communities. In 2018 we expanded the AGO Affinity Group Program. But recruitment and hiring is only one aspect of our work to increase representation in our office. It's also important that once we have members of our staff who are from underrepresented communities that we are creating and sustaining an equitable environment where they can access mentoring, training, and support to help retain them. That's why we launched a Professional Staff Mentoring program to provide one-on-one career guidance to employees, provide access to training and CLE, and created the Infants in the Workplace program so that employees can bring their young infants to work – all which helps us attract and retain POC staff.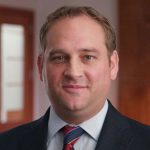 Larkin: As Attorney General, my office will encourage participation holistically by promoting and encouraging involvement & application for anybody that is interested and has an appropriate background. My office will be committed to uniform enforcement as it pertains to law, hiring process, and general operations.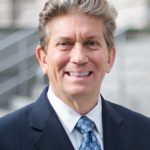 Vaska: I am the son of a refugee and was the first in my family to go to college, Stanford, on a financial aid scholarship. I understand the importance and the great positive impact of providing opportunity so people can find their full potential.
I also had the privilege of being the first white person hired by an all black law firm in Chicago for a clerking position while I was in law school at the University of Chicago. That wonderful experience helped me to understand both the need to provide opportunity to underrepresented communities and how important it is to seek out diversity in hiring decisions.
The Attorney General's office has a great tradition of seeking out diversity, going back to when Slade Gorton hired some of the first women lawyers into the office, including future Attorney General and Governor Christine Gregoire. I will continue that great tradition.
Related Articles