COVID-19 Heartbreak: A season lost
By Alec Dietz | Lynnwood Times Staff
Brynn Webster spent the morning of her 18th birthday at the Meadowdale Middle School batting cages with a day full of plans.
Returning from the workout with her sister, Webster picked up her phone to check her notifications. Shortly after, she received a call from her best friend and teammate with a simple message.
"We're done."
Just like that, all of the hard work Webster and her teammates' put into the offseason was for naught. With one of the deepest and well-rounded units in the area, she and several of her teammates signed their letters of intent to play in college and had aspirations of a deep state title run. Instead, Webster's high school career ended without a single game in her final season.
"It hits you so hard, especially for senior spring athletes," Webster said. "It was one of those things where it hits you in the chest and it knocks your breath out for a second. You didn't even consider four years ago that you were never going to get a senior night."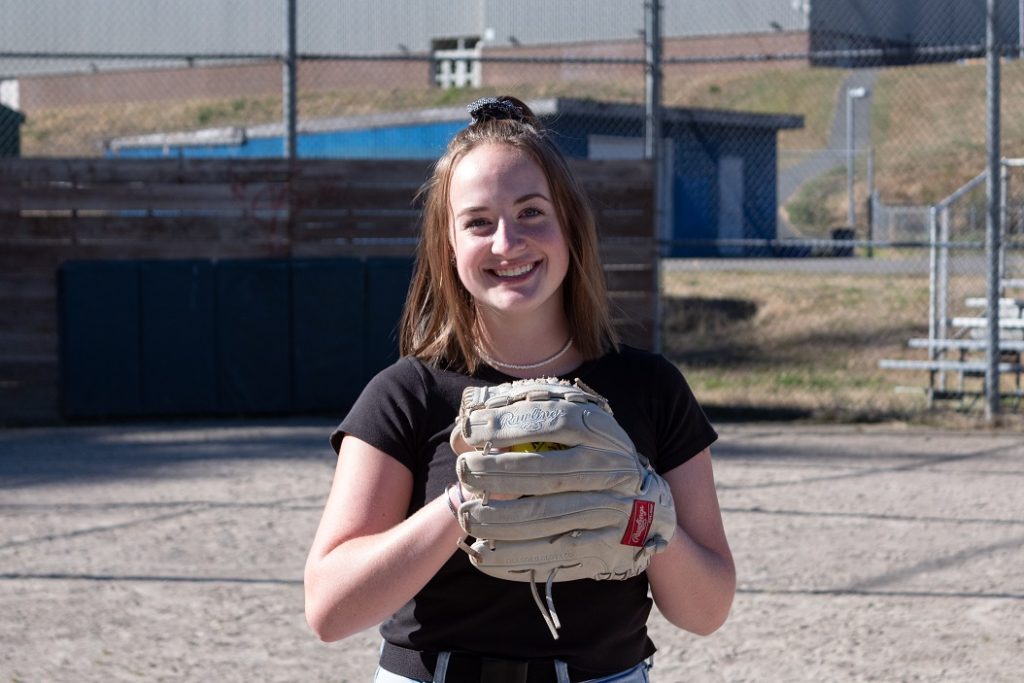 Six years ago, Webster had no plans to play softball, let alone have a high school senior night. Entering the seventh grade, and more focused on her dancing classes and horseback riding, the sport was barely on her radar.
With her only previous experience being in T-ball, Webster hoped to be finished with the sport. But her mom heard about an opening on the select softball team Fury and told Webster she should try out for the team.
"I screamed with my parents for like a week," Webster said. "I hated every single idea of it, I hated everything about it, and they told me, 'if you do one practice and you hate it, you don't have to do it.'"
Taking ballet and lyrical dance classes, Webster said in her mind it was, "pretty elegant dresses" vs. "dirt."
But only one practice with the select team, changed her tune.
"I love diving in the dirt," she said. "And team sports have a whole different meaning of family. Some of my teammates I can't imagine not having in my life."
Embracing the community she found in team sports and especially softball, Webster continued to play well into high school, joining another select team called Rush, coached by her father, and then joining Elite Diamonds for her last two years of high school.
Balancing swim competitions, working in sports medicine for the MHS football team, and working out in the gym for her senior season, the heightened competition pushed Webster even further than she imagined.
"I really saw the growth and maturity in her," Elite Diamonds coach Sean Leaf, who's known Webster since her early select days, said. "The competition really flipped the switch for Brynn."
One of the oldest players on the team, Webster was a de facto leader, and one of the loudest voices on her latest select team.
"How vocal and how loyal she is to her teammates is probably second to none," Leaf said. "I haven't had many girls who have had that type of loyalty and love for her team. No matter the score, you could always hear her in left field, Brynn would always be the voice of encouragement no matter the situation."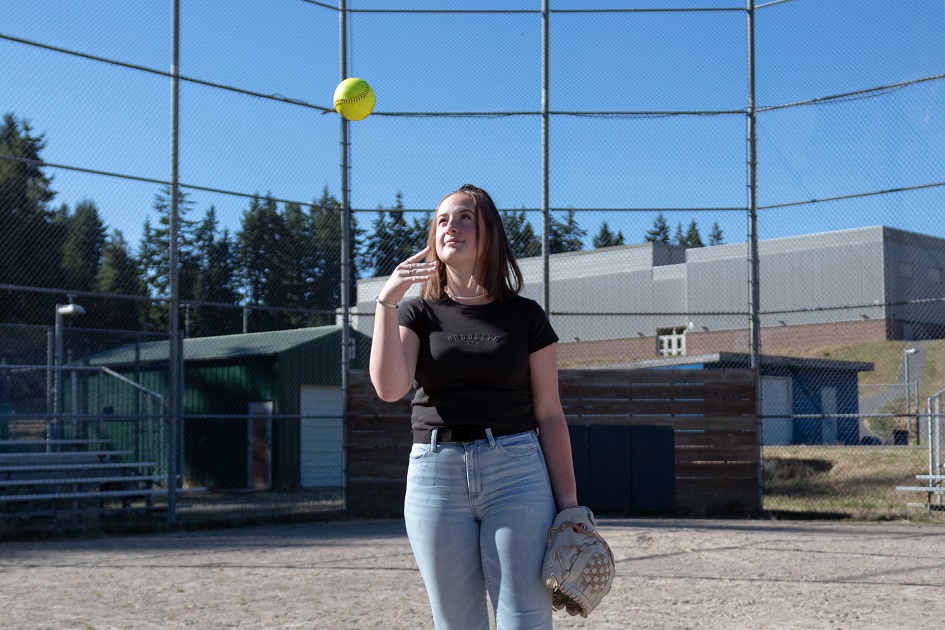 Webster's hard work and long days during the fall have paid off for her next chapter. She signed to play with Edmonds College this upcoming year and has already begun small group work with her new squad. Come spring, or whenever sports can return in Washington, fans, players, and coaches will be able to hear Webster in left field once again.
"These are great girls, it's a really great environment and that's why I'm really excited," Webster said. "It's one of the best environments I've ever been in and everybody has been super supportive and everybody wants to watch each other grow."
Unfortunately, Webster didn't get to finish her high school years the way she wanted to.
With one of the top pitchers in the state and just about every key contributor back, Meadowdale lost a shot at a state championship this spring when COVID-19 cancelled the season. On top of that, Webster's senior season and those of her senior teammates, were lost.
While Webster and her teammates will never know if they would have won a state championship, the bonds formed between her team at Meadowdale and Elite Diamonds will last forever. And because of her experiences and her growth and loyalty as a player, Webster will continue to play the game she loves and Leaf believes she'll thrive at Edmonds College.
"She would always be the first and one of the loudest to cheer on a teammate when they did something spectacular," Leaf said. "I think that's one of the biggest contributions she's going to have going forward is how vocal she is and how hard she works."