Suzi LeVine, Commissioner of Employment Security Department, to join the Biden-Harris Administration
By Lynnwood Times Staff
OLYMPIA, Wash., January 22, 2021 – Employment Security Department (ESD) Commissioner Suzi LeVine will be leaving at the end of January to take a position with the new Biden-Harris Administration, effective Feb. 1, 2021.
Details about her new role will be rolled out on February 1 by the administration.
"I wish Suzi the very best in her next adventure. Her dedication and hard-work will add value to the Biden-Harris administration. In our state, she led the Employment Security Department through an extremely challenging time and I never doubted that she had the best interests of working Washingtonians at the heart of all her endeavors," Gov. Jay Inslee said. "She led the successful implementation of our state's historic Paid Family and Medical Leave program, which has allowed nearly one-hundred thousand people to spend time with their families without having to worry about additional financial stress and strain. I thank Suzi for her work in Washington and look forward to hearing about what she takes on next."
LeVine was appointed ESD Commissioner by Gov. Inslee in July 2018 and was confirmed by the state Senate during the following legislative session. Under her leadership, the agency has achieved many significant milestones, including successfully launching the new statewide Paid Family and Medical Leave program, boosting apprenticeship innovations through Career Connect Washington grants and, most recently, delivering more than $13.5 billion in benefits to more than a million unemployed Washingtonians impacted by the COVID-19 crisis.
"I have loved every minute of my job here at ESD, even the ones that have been the most difficult," said Commissioner LeVine. "From the moment I started with the agency, I recognized my role as Commissioner is a position with profound purpose that has a positive impact on millions of lives as well as no shortage of really hard problems to solve. I am humbled and honored to have served my state in this way these past two and a half years and look forward to applying my accumulated knowledge and experience to some of the hardest challenges our nation has ever faced."
After a career in the private sector with Microsoft and Expedia, LeVine served as the U.S. Ambassador to Switzerland and Liechtenstein under the Obama-Biden Administration before her appointment as ESD Commissioner by Gov. Inslee. Twice during her career, she was a stay-at-home mom, during which time she co-founded two non-profit organizations.
Cami Feek, currently the agency's Deputy Commissioner and Chief Operating Officer, will step in as the Acting Commissioner for ESD until a permanent replacement is appointed by Gov. Inslee.
Washington State hit hard by unemployment fraud under LeVine's leadership
On May 14, Washington's Employment Security Department (ESD) Commissioner Suzi LeVine announced that the state has been the target of unemployment scammers, with individuals using stolen personal information to fraudulently apply for unemployment benefits. 
In response to the fraud, the ESD immediately flagged nearly 200,000 initial claims for further review and implemented changes the the system by requesting increased verification measures, in an attempt to detect further fraudulent activity. This resulted in tens of thousands of claims backlogged for several months.
In a June 18 press conference, ESD Commissioner Suzi LeVine announced that over one hundred National Guard Members started training that to assist the department to resolve new and existing claims. They were joined by more than 400 ESD staff members to assist with ID verification.
Email security researcher Agari Cyber Intelligence Division released a report last year, detailing that Scattered Canary has been involved in several fraudulent activities against government services for nearly 12 years, tracing back to October of 2008.
Scattered Canary's collection of cybercrimes against government agencies has involved email fraud through creating various Gmail "dot variant" accounts on each target website.  This is feasible as Google overlooks periods when evaluating Gmail addresses, said Agari. In the instance of the recent pandemic unemployment benefits fraud, this allowed the group to create countless accounts on state unemployment websites. 
Agari uncovered that since April 29, Scattered Canary filed at least 174 fraudulent claims for unemployment with the state of Washington, as of May 19. They proclaimed that this equates to a potential loss of up to $4.7 million- a number the ESD Commissioner Levine recently stated to be hundreds of millions higher.
As of June 18, the ESD estimated between $550 and $650 million in fraudulent claims due to the scheme, filed in the names of tens of thousands; $350 million has been recovered.
The fraudulent pandemic unemployment insurance activity was also traced to payment into out-of-state bank accounts by the Secret Service and the Federal Bureau of Investigation (FBI). 
"In the state of Washington, individuals residing out-of-state are receiving multiple ACH deposits from the State of Washington Unemployment Benefits Program, all in different individuals' names with no connection to the account holder," said the Secret Service bulletin.
A Special Agent with the FBI noted in an Affidavit, filed June 11, that they had probable cause to believe that since approximately 2016, a Nigerian man, 27, named Esogie Osawaru, among others, have been participating in a series of online scams, including ESD's unemployment insurance fraud through opening numerous bank accounts and directing victims' money to be sent to the accounts.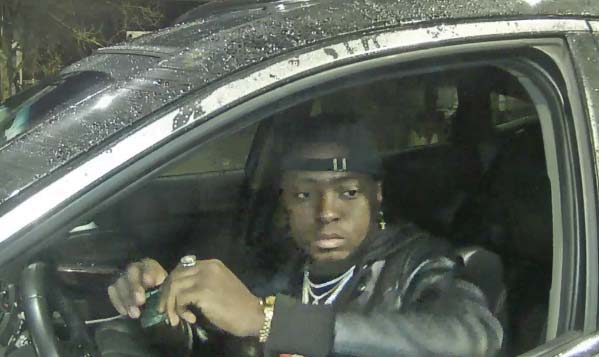 On or about April 10, 2020, Osawaru opened an account in his name at the Eastern Bank Branch located in Massachusetts. Then, on May 19, the account received $10,710 from Washington State unemployment insurance in the name of Victim-11.
"Victim-11 lives in Washington State, has never applied for unemployment benefits, and reports that he has no knowledge of Osawaru," the case stated.
Osawaru was arrested on June 15 and faces up to 20 years in prison if convicted, according to the United States Attorney's Office District of Massachusetts.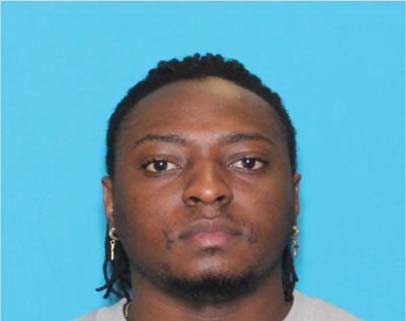 U.S. Attorney Brian Moran of the Western District of Washington announced that his office has been working with the state and federal agencies to identify and prosecute individuals filing fraudulent claims, while also recovering funds.
"I commend the Social Security Administration Office of the Inspector General, the Secret Service, the FBI, and the Department of Labor Office of the Inspector General for their quick and urgent work to reclaim these funds and other criminal proceeds that we are working to identify," said Moran.
U.S. Attorney Moran expressed doubt in the ESD system on May 15, saying that it may have been vulnerable to attacks of imposter fraud.
"Chasing these reprehensible criminals is just one part of the equation," said Moran said in a statement. "The other part is for the state to address and fix the vulnerabilities in their system, and I am advised that they are working to address that part of the problem."
A federal fraud investigator, remaining anonymous, told security news and investigation site KrebsonSecurity, that fraudsters likely experience ease in filing for others unemployment benefits using false identities, as they need to only submit someone's Social Security number and basic information for claims to be processed, all information that can and has been stolen during previous data breaches.
Commissioner LeVine has stated that the ESD did not experience a data breach itself, and the personal information required to apply for unemployment benefits insurance was obtained through other circumstances, such as through external data breaches. She also noted that many people were unaware that their personal information, required to apply for unemployment benefit insurance, had been stolen in the past. 
The fraud investigator who spoke with KrebsonSecurity also said that the massive fraud could potentially be in response to several state systems lacking sufficient measures in place to detect suspicious patterns, to potentially identify invalid applications, "such as multiple applications including the same internet addresses and/or bank accounts."
In 2017, the ESD did receive a $44 million replacement system software update called the Unemployment Tax Benefit System (UTAB) to support the detection of unemployment fraud. The Seattle Times reported the UTAB project details, identifying the ESD having difficulty with its old computer system that was "increasingly unsuited to supporting the needs of a modern Unemployment Insurance program."
The Seattle Times' Jim Brunner reported that in a 2017 assessment of the UTAB, the state considered a more powerful authentication system to be included in ESD's upgraded system, but found it to be problematic and difficult for people attempting to file claims.