WAGRO: Connecting opportunities for the Latinx community
By Mario Lotmore | Lynnwood Times Staff
LYNNWOOD, Wash., February 12, 2021 – The WAGRO Foundation opens a physical location here in Lynnwood located at 16825 48th Ave. W, Suite 409.
WAGRO, founded by Councilwoman Dr. Julieta Altamirano-Crosby and Patrick Crosby in 2012, has been serving communities in Washington state and Guerrero, Mexico. Its mission is to develop and promote tools that elevate families by focusing on the areas of health, education, art, and science.
The name of the organization means Washington (WA) and Guerrero (GRO); Dr. Altamirano-Crosby was born and raised in Guerrero, and she currently serves as a City of Lynnwood Councilmember. She and her husband initially founded WAGRO to help Latinos and Indigenous Mexican students find academic success in Washington.
"I want to make sure everyone feels welcome here in Lynnwood," said Dr. Altamirano-Crosby. "If you need anything, we are happy to connect you. All you have to do is email or call us."
Daniela Altamirano-Crosby, President of WAGRO, and a recent graduate of the University of Washington in Political Science and International Relations currently leads the organization.
"Our vision as a non-profit is to be a social organization focused on creating bridges of connection through programs, services and resources with equity, inclusion and diversity being part of that ethical commitment," said Daniela Altamirano-Crosby.
Last year WAGRO partnered with the University of Washington to assist in providing drive thru COVID Testing at the Lynnwood Food Bank. This year it aims to promote the availability of COVID vaccinations to the Latinx community.
In 2019, WAGRO ran its a NASA WAGRO summer camp at Everett Community College, Totem Middle School in Marysville and Take the Next Step in Monroe. It is in the process of facilitating another NASA camp this summer.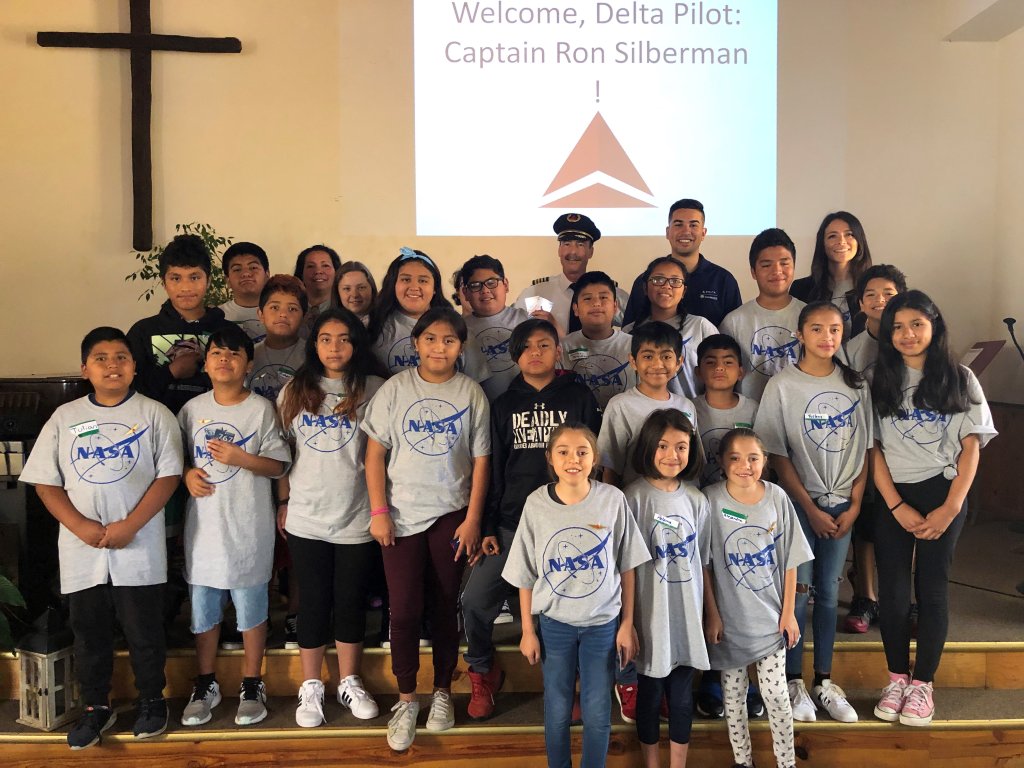 Daniela also shared that her goal this year will be to bridge the gap in SAT and ACT scores between Latinx youth and their fellow peers.
The inauguration of its new office was attended by some of WAGRO's Board of Directors, Lynnwood City Council Vice President, Jim Smith, along with Lynnwood's Diversity, Equity, and Inclusion Committee member Josh Binda.
"WAGRO signifies hope, it signifies unity, it signifies love," said Smith. "[WAGRO] makes it where we are all one big happy family here in Lynnwood."
WAGRO's other board members are: Joshua Binda, Lily Nichols, Karina Gasperin, Liz Jones, Ken Razo, Maria Casey, Lupita Zamora, and Jennifer Martín. Dr. Isabel Carrera Zamanillo, Maria Bergen and Michelle Dafne Powell serve as on WAGRO's Advisory Board.
The WAGRO Foundation is located at 16825 48th Ave. W, Suite 490 in Lynnwood. To make a donation or to learn more about WAGRO's opportunities visit https://www.facebook.com/WAGROAssociation or call 206-657-6211.