West African community gathered for the Ramadan tradition, "Grandma's Sukuri Ndogu"
LYNNWOOD. Wash. – On April 17, members of the West African community came together at Gambian Talents Promotion's offices to hold an event called "Grandma's Sukuri Ndogu," a West African tradition connected to Ramadan.
In the English language, "Grandma's Sukuri Ndogu" means giving something sweet to grandmothers so that they have food with which to break their fast. This event traditionally happens at the beginning of Ramadan.
Pa Ousman Joof, the executive director of Gambian Talents Promotion, explains the purpose of this tradition. "We break our fast with something warm and sweet like tea or coffee to get the stomach going. We eat it with bread and rice with different things," he says. "We respect our elders and serve them with food or money to buy food."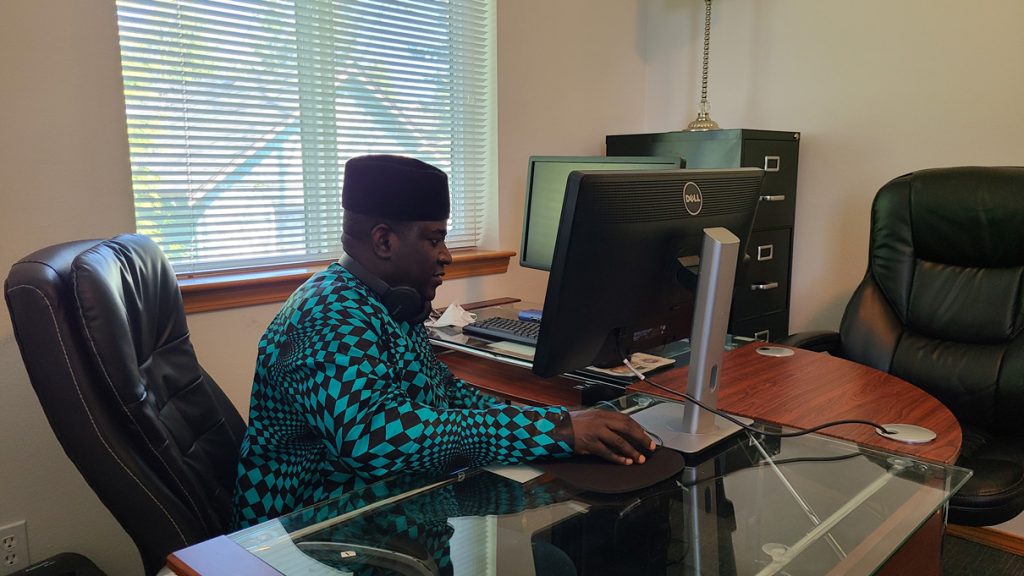 At Saturday's event, the grandma's of the West African community were given all sorts of food and supplies by community volunteers in preparation for Ramadan. "We provided them with the groceries that they can break their fast with: sugar, rice, potatoes, onions, fruits," Joof said.
Saimey Mk Marenah, a Gambian journalist, lent a hand at the event as a volunteer. Expressing his excitement, Marenah said, "I am so excited to join Pa, to come here and volunteer and support the Gambian community."
"This is what we know," Marenah continues, "Ramadan is a holy month of blessing where we believe that caring and sharing are cardinal principles of this blessed month. So this is my way of bringing my Gambian grandmas — Gambian parents — to come and enjoy the blessings of the holy month by giving them this food."
Cultural Importance of Tradition
While it is important for the elders to be well-supplied in preparation for Ramadan, this event also serves significant cultural purposes for the grandmas. In a promotional video for this year's Sukuri Ndogu, the narrator explains that "this event connects our grandmas with a very important tradition that takes away nostalgia and strengthens their general health and wellness." Sukuri Ndogu also helps the grandmas in the community to stay connected with their culture and each other.
Ramadan in West Africa
Ramadan is the Islamic holy month of fasting and takes place on the ninth month of the Muslim year. According to pewresearch.org, there are 2.15 million Muslim adults in the United States as of 2017, and an estimated 80% of them fast during Ramadan.
While millions of people are participating in Ramadan across the states and even more across the globe, Joof notes what it means particularly to the Gambian community. "West Africans believe in sharing," he says. "This is a moment that we use to share within ourselves as well as with others our neighbors."
"Yesterday in Gambia," he continues, "we had Christians serve food to Muslims to break their fasts. West Africans are actually tolerant with each other and each other's religions. That sense of caring and sharing among West Africans is something that is key for us, and we practice it in Ramadan."
Gambian Talents Promotion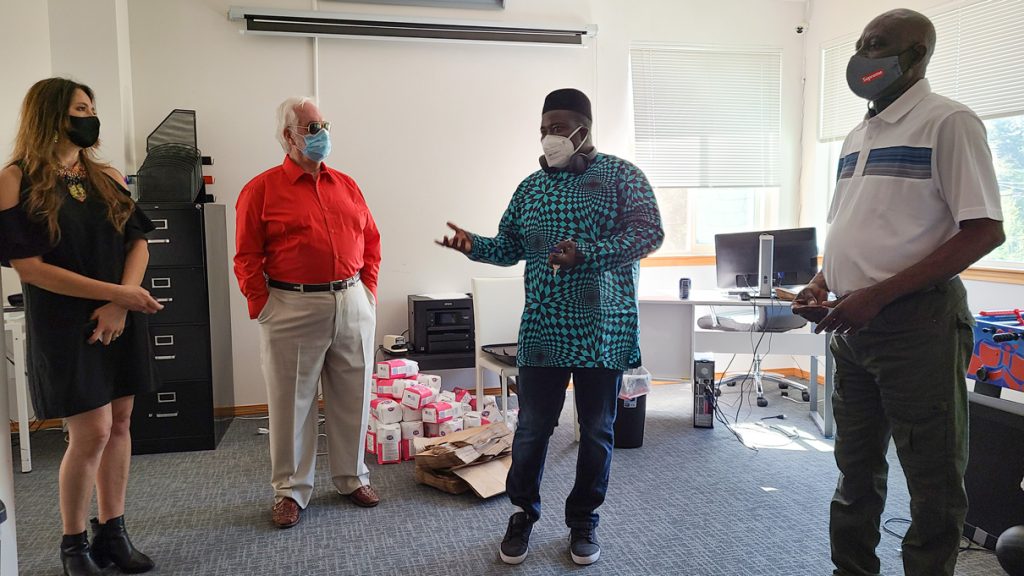 Gambian Talents Promotion is a non-profit organization focused on helping members of the West African community. With almost an endless list of services and resources, it is difficult to summarize all that the organization offers the community. From marriage counseling to transportation services and vaccination resources to graphic design courses, Gambian Talent Promotions does all that it can to support the West African community members.
"We want ourselves to be the hub for the West Africans here," Pa Ousman Joof explains. "If they need anything, they can come to us. If we don't have it, we go find it. So it's a grassroots base. What we are doing is inspired by what the people want."
Joof registered the organization in the U.S. in 2017, and says that their mission is "to connect the West Africans in Washington with local resources and bridge the gap between [them] and the wider community."
According to the Migration Policy Institue, there are more than 10,000 West Africans living and working in Washington state as of 2019. Joof hopes to connect all of them to the resources they might need.
"There have been big disparities. We have been underrepresented and underserved, and this is on all levels," says Joof. "And we are doing all our best to make sure that our voices are heard. We are sitting at the table with lawmakers to actually voice out our opinions and they are listening to us."
The Youth of the West African Community
Helping the youth in the community has been one of Gambian Talents Promotion's biggest focuses. Wakacco Kannah, a member of the African Working Group, spoke during Saturday's gathering about some of the problems the youth have been facing.
"We've got many of our children here. There's so much they're going through especially with school," Kannah explains. "Some of them are getting into the criminal justice system. So we are looking at a skill development program that will help them out because they are here to stay. So we can't just allow them to be on the street. So that's why we try to help them find work and build relationships so that we can help."
Joof also spoke about how Gambian Talents Promotion has been helping the youth of the community. "As my brother stated, one of the key things is our youth," he said. "We want to get them off of the criminal justice system. One of the things we do in our office is to provide our youth with an internship program that will help teach them skills."
Gambian Talents Promotion has a second operating office in Africa, located in the city of Serrekunda, The Gambia. Joof says that this project and these youth programs are modeled after what he has been doing at that office in Gambia, where he is from.
These internship programs include teaching graphic and web design skills, as well as public speaking, and video shooting and editing. Youth can also study journalism, computer repair, and more.
Vaccinating the West African Community
The non-profit organization has also been able to help vaccinate members of their community. "We have vaccinated over 150 people so far and we are working with Snohomish county to have a mobile vaccine clinic of our own," says Pa Joof.
Pa Ousman Joof: Connecting, Caring, and Leading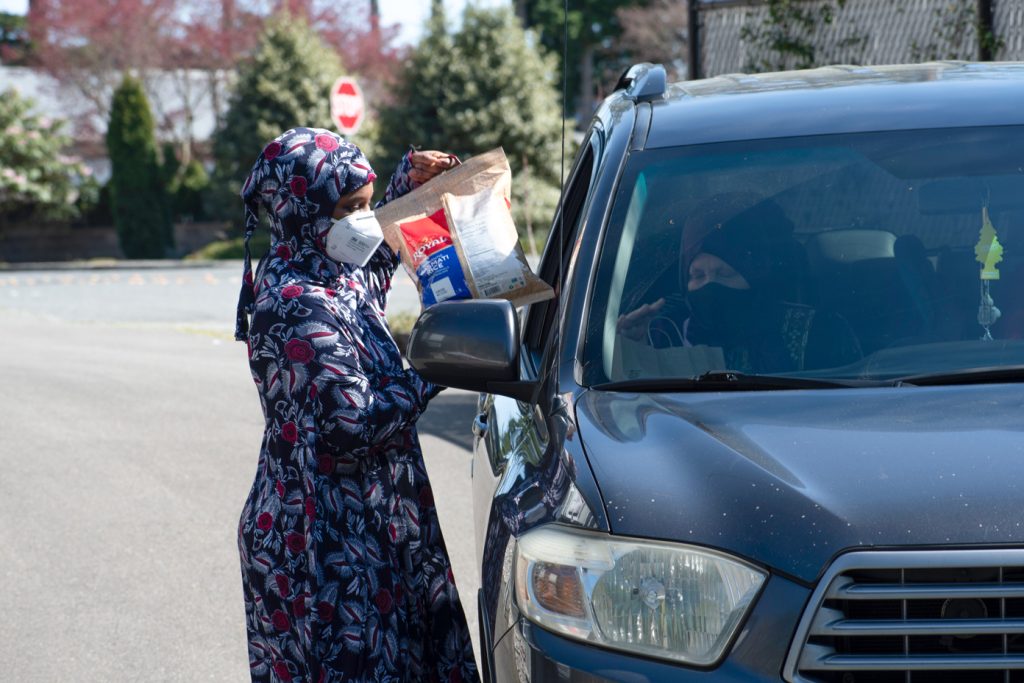 In addition to connecting community members with various resources, Gambian Talents Promotion has also connected members with each other. One of the Grandma's who attended Saturday's event thanked Joof for his efforts in bringing them together. "We had been disconnected," she said. "Now we are all one and the same when we didn't know each other. We thank God a lot. We never had anything like this. We have a lot of things now thanks to Pa's efforts."
Pa Ousman Joof's wife, Amy, also spoke about her husband's great efforts, saying how he cares for the community in the same way he cares for his family. "He is always taking care of us," she says. "What he has been doing for the community he started with his family. He takes great care of us. He is always committed to providing for his family."
Lynnwood Councilwoman Julieta Altamorano-Crosby, who was also in attendance at the Sukuri Ndogu event, spoke about Joof's leadership. "It's amazing," she said. "One thing that he mentioned that he emphasized a lot is to keep the culture and keep the identity and the language so they developed a lot of programs that focus on those three core values you know."
"He cares a lot about the Grandmas because of all the language barriers," she continued. "So the grandmas teach to the kids the culture and he teaches [the youth] photography and how to edit different things so he prepares them."
Councilwoman Altamorano-Crosby also mentioned that she had spoken with Joof about the youth in communities of color. "We are more at risk of youth joining gangs," she said, "and he doesn't want that to happen. So that's the reason he cares a lot about the community. He is very active and he's really a true leader."
Partnerships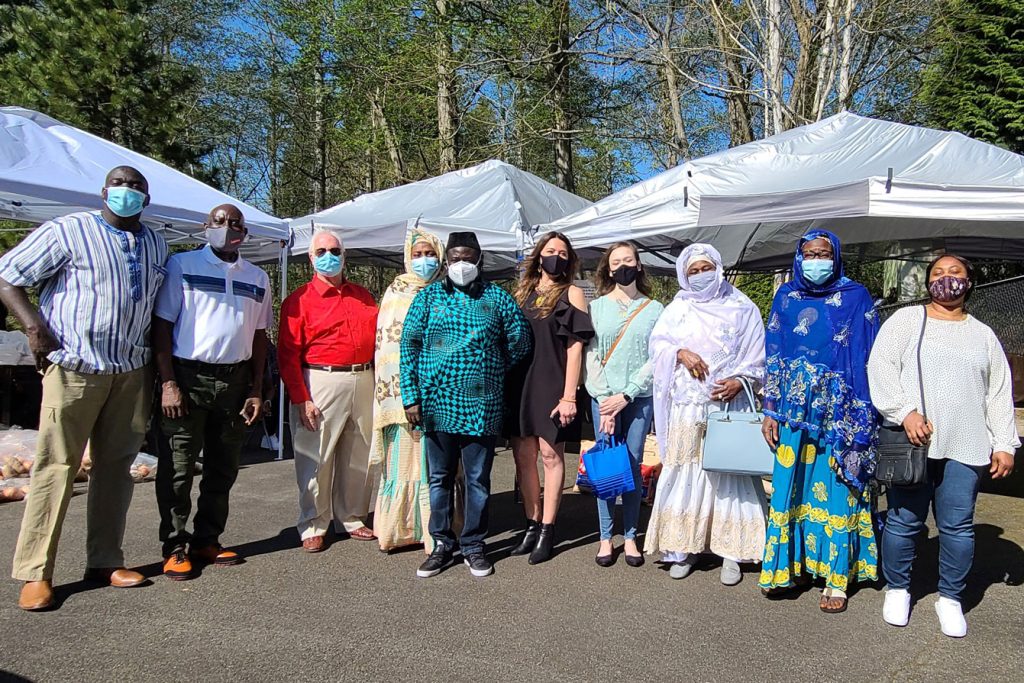 Joof says that "right now Snohomish County is our key partner," but Gambian Talent Promotions also partners and coordinates with many other community organizations such as the City of Lynnwood and the Islamic Center of Puget Sound.
Other organizations that work or partner with Gambian Talent Promotions include Group Health Foundation, Community Transit, Philanthropic Northwest, Building Changes, Washington Arts, All in Washington, University of Washington Bothell, Leadership Tomorrow, Coalition of Color, and Sno-Isle Library.
The Sukuri Ndogu event that took place this past Saturday was also aided by WaGro and the Lynnwood Foodbank, which have partnerships with Gambian Talent Promotions as well.
Gambian Talent Promotions will soon be changing its name to the Washington West African Center.
For more information visit https://gtpromotion.org/.