Missing Emu from AJ's Acre Farm last seen on Russell Road near Mukilteo Speedway
By Mario Lotmore | Lynnwood Times Staff
UPDATE – 3/6/2021: Sarah, the missing emu, has been found and has been safety returned to her home. Sarah located in the back yards on 122nd Street in Everett. She is a bit tired and embraced her owner when they met.
Everett, Wash., March 4, 2021 – AJ's Acre, located near Beverly Park Rd. and Mukilteo Speedway behind Papa Murphy's pizza, is seeking the public's help in locating a missing female Emu named Sarah.
On the evening of March 3, three Emus escaped from the farm through a fence. Ducky and Petrie have been found and are safe at home. Sarah was last seen on ring cameras in the Russell Road area.
Sarah is almost 2 years old and has lived at the farm with her owners Jamie Howe and John Pendergrafts her entire life.
AJ's Acre is known for having a kangaroo, a Patagonian Cavy, four types of pheasant, doves, quail and a mini pig named Princess Peach.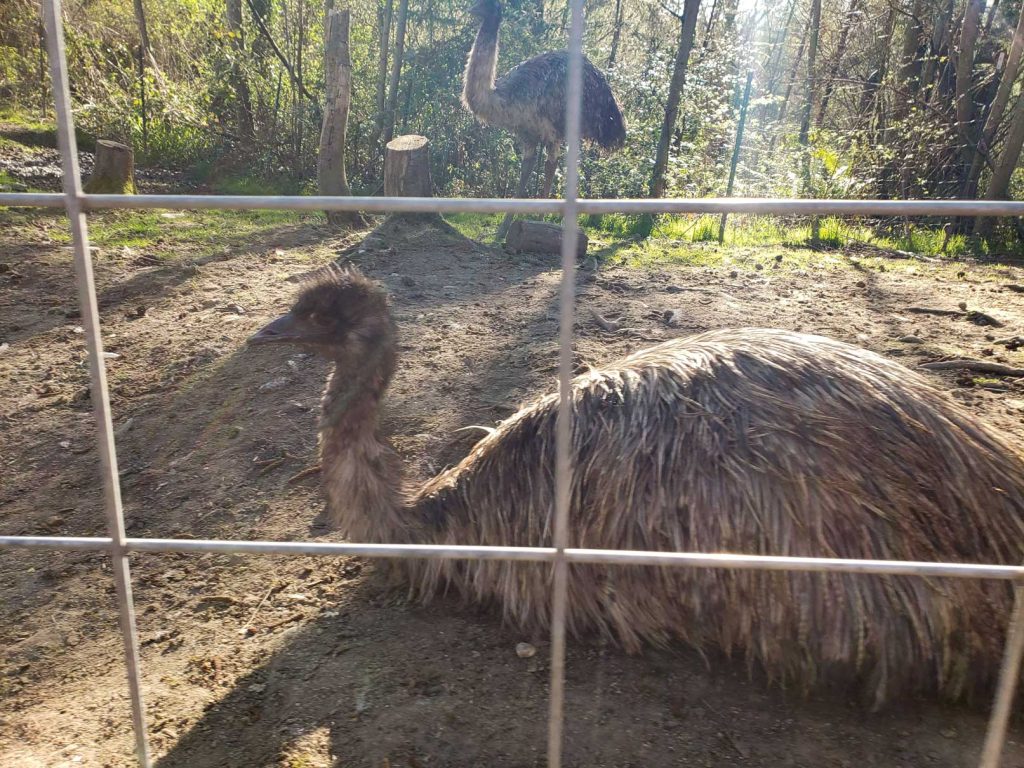 Sarah is tall and looks like a dinosaur. Do not try to catch her as she will be scared; however, If she is in your yard, close a gate to prevent her from running away. Sarah is attracted to bright and shiny objects.
If seen, contact John Pendergrafts at 425-218-4787. DO NOT APPROACH!