Senate Democrat spending plan increases state spending by 12%
By Sydney Brown  |  Washington State Journal
It includes capital gains tax
Republicans critical of tax increases
Olympia, Wash., March 26, 2021 – Funding for health care, education and efforts to curb houselessness are promised in a $59.2 billion state budget proposal from the Washington Senate Democrats unveiled March 25. 
Budget details from the House Office of Program Research are available by clicking here.
Below is the video of the House Democratic Caucus Budget Press Conference.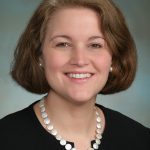 "This is an ambitious set of priorities that will guide a sustainable recovery. It is a budget that meets the moment," said Sen. Christine Rolfes, D-Brainbridge Island, the chair of the Senate Ways & Means Committee.
The Democrat-led 2021-23 budget increases spending from 2019-21 by about 12%, not counting federal relief. The state Economic and Revenue Forecast Council assumes there will be an upswing in revenue in the next two years, but a more optimistic economy has not stopped the momentum of a controversial capital gains tax.
The 7% tax on capital gains of more than $250,000, which passed the Senate and is on its way to the House, would generate an estimated $357 million between 2021 and 2023 to fund the Fair Start for Kids Act. Republicans are opposed to the tax, which they say is unconstitutional and unnecessary.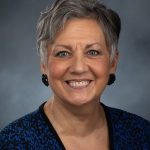 "The Democrats have chosen to hitch their budget to a revenue source that is even less reliable – a capital-gains income tax which has a 50-50 chance of being found constitutional," Sen. Lynda Wilson, R-Vancouver, said.
While other proposed tax collections were scrapped, including an increase on healthcare premiums and a tax on sugary drinks, the Senate majority assumes that taxes on carbon and the Low Carbon Fuel Standard will both pass the Legislature. The cap-and-trade tax, also known as Senate Bill 5126, is estimated to bring in over $500 million by 2023. 
This plan would also take about $1.8 billion from the state's rainy-day fund, which Republicans had planned to use for COVID-19 efforts.
In addressing houselessness, about $850 million in federal money to support affordable housing is included, with $495 million toward rental assistance. Another $201 million would fund foreclosure prevention.
The Office of Independent Investigations — also known as House Bill 1267 — would get $26 million from this budget, a measure to hire a panel of independent experts to evaluate findings from police investigations. The proposal includes $12 million for other police reform legislation passed this session.
More than $1 billion in one-time federal funding would go toward vaccination efforts and other pandemic health responses, especially with funds set aside to safely reopen schools. The proposal dedicates another $150 million of state money to public health services.
The budget differs from the Senate Republicans, whose $55.5 billion proposal this February focused more on tax relief. Still, both sides prioritized funding for the Working Families Tax Credit and small business relief.
The Democrats suggested $500 million in unemployment insurance tax cuts for the small businesses, and Republicans expected to spend $33 million specifically for small employers.
Each budget also includes more money toward wildfire services and expanded behavioral health.
"Our state budgets always spend a lot of money, but this money is being used to stabilize our economy, to stabilize our healthcare, to stabilize our schools," Rolfes said.
Other programs funded by the Senate Democrat proposal include:
$300 million for additional Immigrant Relief Fund payments to individuals
$59 million in federal dollars for mental health and substance abuse grants.
$200 million in federal money for expanded Paid Family Leave for individuals forced out of work during the pandemic.
$100 million to reduce rates on the Washington Health Benefit Exchange.
$170 million in combined funding for crisis response, additional beds in community-based settings, and increased Medicaid reimbursement.
Public Hearing on the House budget proposal in the Appropriations Committee is scheduled for Saturday, March 27, 9 a.m. and available here.