Possible DUI collision left thousands without power
Lynnwood, Wash., April 19, 2021 – Over four thousand residents were without power this morning in Lynnwood following a collision between a silver BMW SUV and a utility pole. The vehicle's impact snapped the utility pole in half.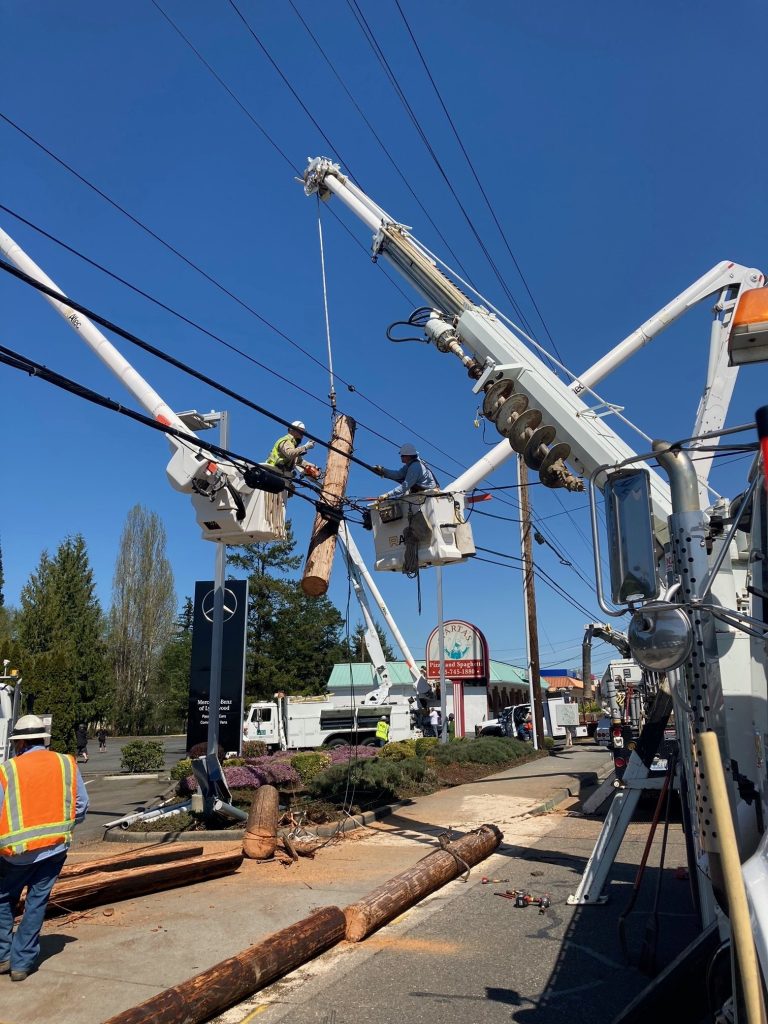 The male driver of the silver BMW was transported to Harborview Medical Center with minor injuries. It was incredible that he was able to walk away from the scene.
According to Lynnwood police, the collision occurred as a result of a second vehicle, driven by a middle-aged female possibly under the influence, striking the silver BMW, which careened into the utility pole.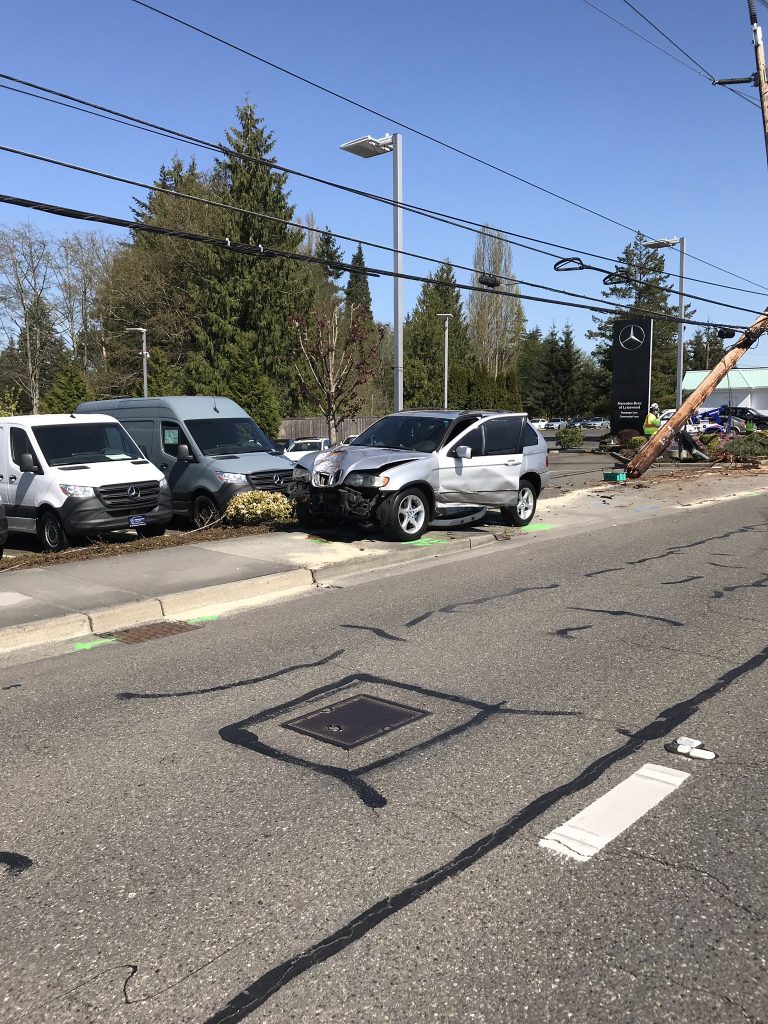 The incident occurred between 176th St. SW and 180th St. SW, near Mercedes-Benz of Lynnwood, on Highway 99. Several schools including Beverly Elementary, Meadowdale Elementary, Meadowdale Middle and Meadowdale high schools were left without power and internet services.
Currently less than 500 customers are without power do to the incredible would of the Snohomish County PUD crews.