Mukilteo City Council prepares for upcoming Housing Action Plan vote
UPDATE 1:42 p.m. May 11, 2021: The Public Hearing is scheduled for the regular Mukilteo City Council Meeting on May 17 and the vote is scheduled for the June 7 regular business meeting.
MUKILTEO, Wash. – BERK Consulting prepared a Mukilteo Housing Action Plan (HAP) drafted April of this year to be voted upon following an upcoming public hearing May 17. Click here to view a copy of the upcoming resolution.
The Mukilteo Housing Action Plan aims to address current and future housing needs within the community with the intention to better understand what housing challenges residents, workers, and employers face.
What was found through the Housing Needs Assessment (HNA), contributions from the Mukilteo community, and a review of the city's existing comprehensive plan and development regulations is that older adults may have difficulty remaining in Mukilteo and families are struggling to find suitable housing in Mukilteo due to rising costs, and local businesses may be unable to hire the best employees because housing prices make it less competitive employers.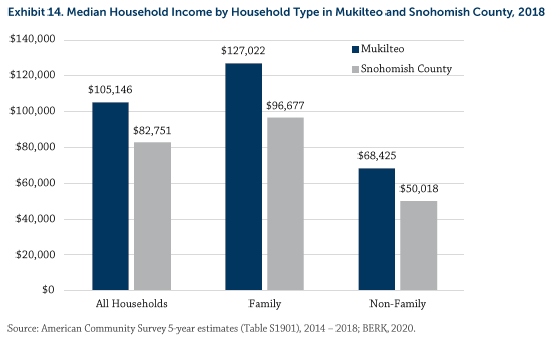 The strategies set forth by BERK Consulting is to provide:
Accessory dwelling units (Small lots on the same lot as a primary dwelling unit)
Duplexes (two independent units in a same building)
Cottage housing (Smaller scale, detached single family residential housing with a central common open space)
Townhouses (dwelling units that share walls with other residential units but have their own individual access, a private garage, and are usually owner-occupied)
Mixed-used development (residential, retail, office, or commercial services all in one building)
Process improvements (improve permit review processes)
Zoning improvements (revisiting bulk regulations and evaluating permitted uses)
Comprehensive Plan updates (Revisiting comprehensive plans every eight years, per Washington's Growth Management Act, to ensure progress is being made to meet current and emerging housing needs)
Housing programs (provide a one-stop resource for information of interest to the community)
Additional Community-driven strategies (additional, community suggested strategies to help address identified housing needs).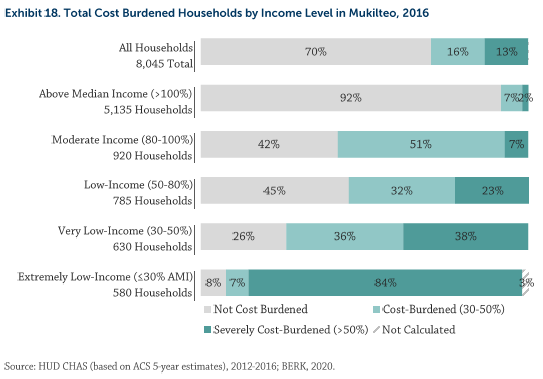 The city of Mukilteo is primarily a residential community with much of the housing stock built in 1990 or later and in good condition, according to the Mukilteo Housing Action Plan Project Scope of Service. At an estimated project total of $100,000, the grant was funded through HB-1923 – a bi-partisan bill signed by Governor Jay Inslee in 2019 to increase urban residential building capacity under the Growth Management Act.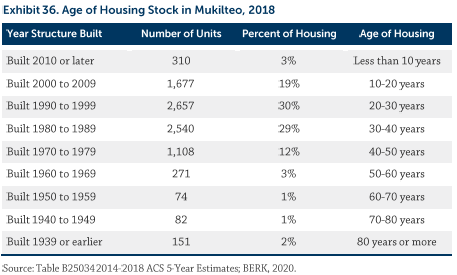 "Affordable housing is federally defined as any housing in which the occupants spend 30% or less of their monthly income on housing," said councilman Louis Harris on the need for a HAP in Mukilteo. "In my perspective, regardless of the individuals and families that spend more or less than 30% of their income on housing, this is the type of information that the City, County, State, and Nation needs to make sound policy decisions to address the issues facing our residents.
"My job as a public servant is not to judge any one person's financial situation, especially as it pertains to housing. My job is to understand the community I serve and use that objective information to make policy decisions that better the quality of life for our residents. As such Mukilteo needs fewer negative impacts from residents foreclosing on their homes or renters being evicted because they can't pay their housing expenses."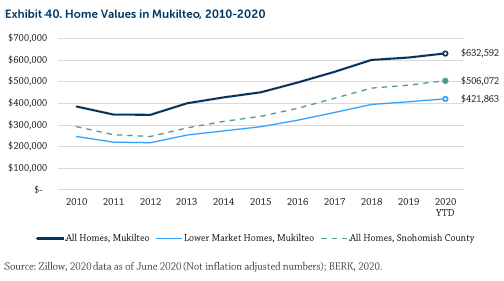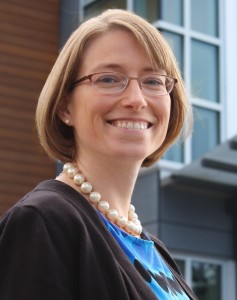 Mayor Jennifer Gregerson, in a letter sent to Dave Anderson, Growth Management Services Management Director, applied for the grant in September 2019 with the agreement to adopt the resulting ordinances by April 1, 2021, acknowledging an understanding that the actions must meet the requirements of E2SHB-1923.
The grant was approved by the Mukilteo City Council in January, 2020, with a vote of 4-3, and the consulting contract with BERK Consulting was approved on July 6, 2020 with a vote of 4-3.
"The housing element must be updated in 2024 so this grant let's us get in the leg work in advance so when we start that process next year of preparing that update, a lot of data will already be gathered because we got this grant. Without the grant we would have had to do it anyway just with city funds," Mayor Jennifer Gregerson said.
Over the course of several meetings between the planning commission, community, and outreach programs, the plan reached a final public hearing, at the planning commission level, on April 15 where the consultant approved the draft plan and recommended it to the council.
"I really appreciate the conclusions of the planning commission and I think I'm in alignment with their perspectives, but the council sets the policy direction, so it's up to them to hear about the plan and make their decision on which parts of the plan to adopt," Mayor Gregerson said.
Although the council voted in favor, twice, of moving forward with the HAP, some Mukilteo residents are resistant to its adoption.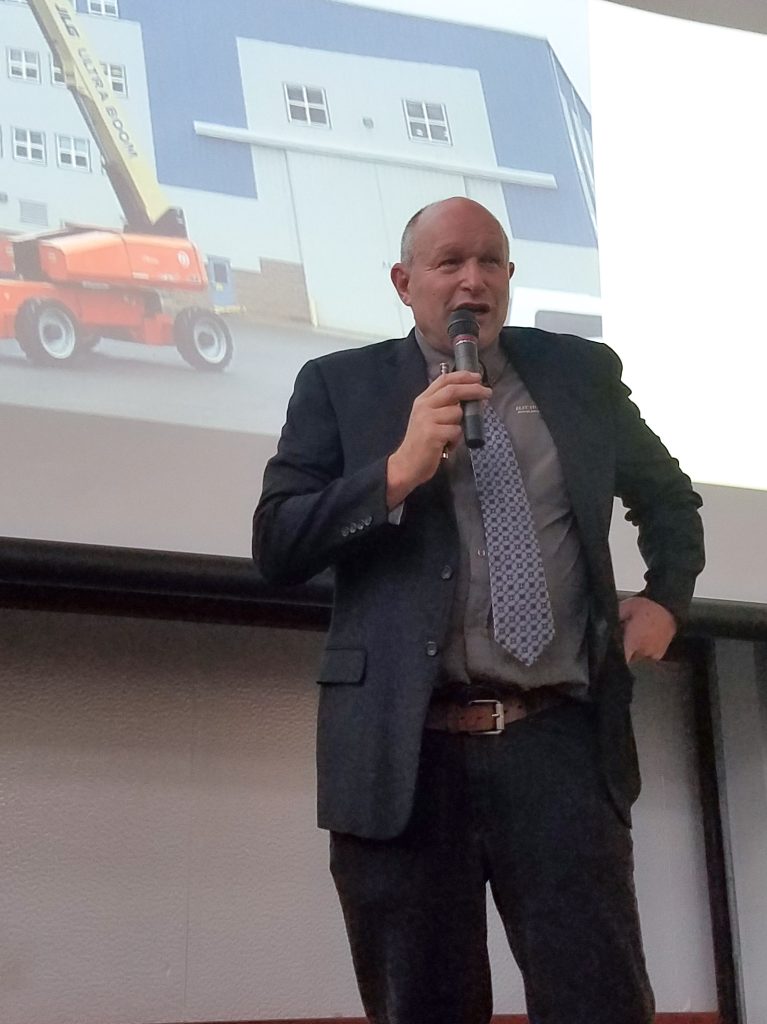 Peter Zieve, CEO of Electroimpact Inc., formed the group Preserve Mukilteo (PM), a registered Political Action Committee (PAC) of 442 members, all signed and verified voters of Mukilteo, who think Mukilteo is "perfect the way it is and does not need any changes."
"I really appreciate how they've been a part of this process all along. They've made their voices heard and that's great," Mayor Gregerson said of the Preserve Mukilteo PAC.
Preserve Mukilteo holds the following principles:
We implore the City Council not to study or adopt a Housing Action Plan (HAP).
We are opposed to the $100,000 HAP grant that was accepted by a 4:3 vote on January 21, 2020 without community notice, comment or debate.
In reference to the action scheduled for July 6 we disapprove of the City Council hiring Berk Consulting for the development of a HAP. Berk Consulting is a downtown Seattle firm and does not understand the values and culture of a community like Mukilteo.
The HAP will not benefit the residents and voters of Mukilteo.
The HAP when implemented will draw on and overburden services, infrastructure and schools.
The HAP in any of its potential forms will cause discontent in Mukilteo. The widespread construction of auxiliary dwelling units (ADU) will cause discontent. A high-density housing zone will cause discontent. A large housing project (i.e. Vantage apartments) will cause discontent. – The best option is to leave Mukilteo the way it is.
Preserve Mukilteo demands that any zoning changes proposed to implement the HAP be subject to a vote of the people.
"It's my impression the people [of Mukilteo] were largely against it," Zieve said. "But there was never a vote."
Zieve sent out 9,000 postcards and 353 emails to Mukilteo residents and received 442 responses. The postcards had an area where recipients could sign and either send back or take a photo with their cell phones and text the image back.
"I want to maintain the character of Mukilteo as much as they do, and I will continue to make decisions that are grounded in the city's capacity to keep its charm and uplift the voices of its residents," said councilman Harris regarding the Preserve Mukilteo PAC.
If the plan is voted in favor by the council on May 17, either as is or with revised strategies, this would set out ideas that the City's staff would work on over the next two to 10 years.