Local artists will continue to be showcased at businesses all month long during June, while several of them will also host a third Thursday night Art Walk on June 17th from 5-8pm.
Fifteen downtown Edmonds businesses have local art on their walls to share with you during their open hours during the month of June (appointments may be necessary as noted). 10 of those businesses will also be open during the Third Thursday Art Walk. In keeping with COVID restrictions, refreshments will not be served.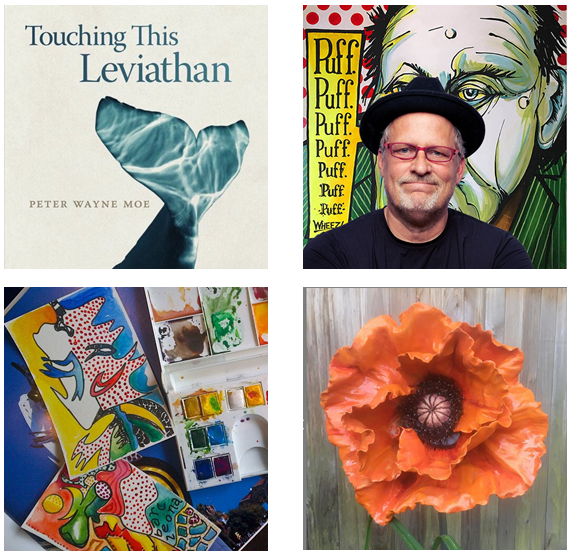 Such a variety is in store for you this month! Live demos, streamed events, pop art, woodcarvings, author events, ceramics, encaustics, watercolors, oils and more!
Take a look at the map (or look for the square placards hanging in their doors or windows with a QR code)  to see participating businesses, their open hours and some information about their artist(s).
Please continue to observe capacity limits, mask up and keep the appropriate social distance until the pandemic restrictions are completely lifted!
Come do something AWEsome with us!
Third Thursday Art Walk Participants
Aria Studio Gallery | 535 Main St
ArtSpot | 408 Main St
Cascadia Art Gallery | 190 Sunset Ave
Coldwell Banker Bain | 108 5th Ave S
Cole Gallery | 107 5th Ave S
Crow | 114 4th Ave N
Driftwood Modern | 403-1/2 Main St
Engel's Pub | 113 5th Ave S
Gallery North | 401 Main St
Windermere Real Estate | 210 5th Ave S
Click here to view June's Art Walk Edmonds!