Two celebrated Lynnwood Police Officers retire from the force
LYNNWOOD, Wash. – Sergeant Byrd and Detective DeGabriele, two celebrated Lynnwood Police officers, retired from the force May 27 and June 17, respectively, after years of dedicated service.
Sergeant David Byrd
Sergeant David Byrd's interest in law enforcement came from a young age, when as a boy living in Ohio, he had his bike stolen from his front porch. At that moment he realized that people have to be held accountable for their actions.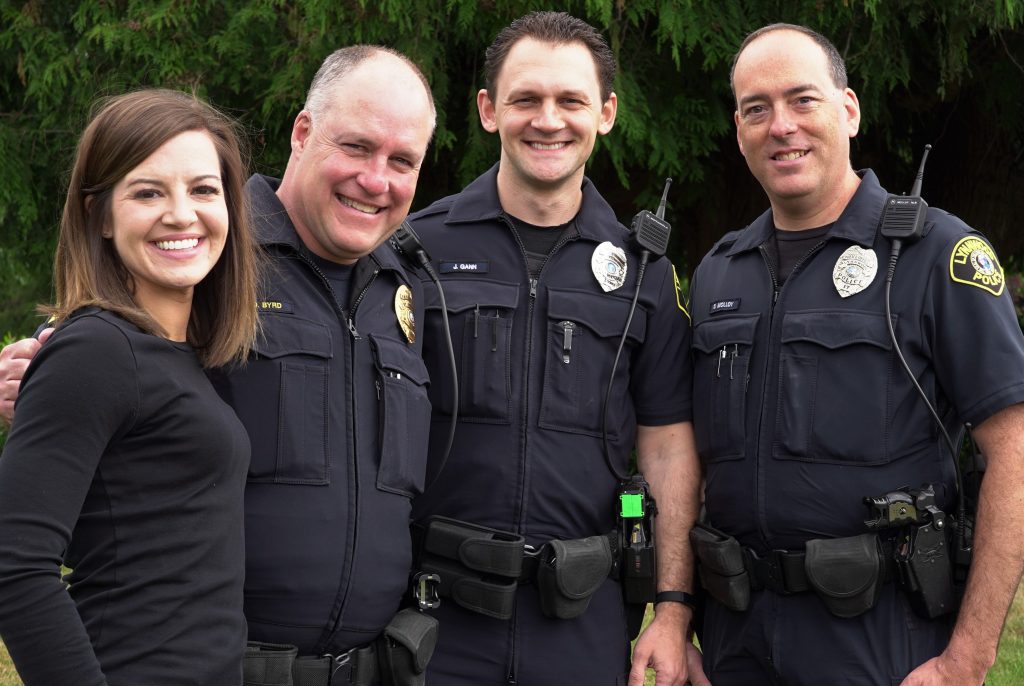 Byrd's uncle was in law enforcement and his mother was a nurse. According to Byrd, 'service before self' always ran in his family.
Byrd moved to Seattle during high school and joined the Lynnwood Police force in 1989, beginning his career as a patrol officer before joining the Special Enforcement Detail – now known as the Special Operations Section. Officer Byrd was promoted to Sergeant in 2007.
During his 32-year career with the Lynnwood Police Department, he served as a School Resource Officer, a Detective Sergeant, and oversaw Lynnwood's Community Health and Safety Section. 
He was recognized several times as "Police Officer of the Year," voted "Supervisor of the year" in 2020, received a commendation for the development and implementation of Lynnwood's Narcan program in 2017, and in 2018 he was commended for leading a team of officers in de-escalating a suicidal individual armed with a gun outside a Lynnwood hotel.
"I've really enjoyed my time on my last unit at Community Health and Safety. It was a difficult task but it's work that needs to be done – working with people that need assistance. COVID really put a big dent in a lot of stuff, which probably helped facilitate my retirement," Byrd said.
In 1994 Officer Byrd became a K-9 Handler which he said was the most rewarding part of his career.
"You have this awesome tool of this four-legged-creature, you build that bond with that dog and you're out looking for really violent people. A lot of the times these people would have never been caught if it weren't for the dog," Byrd said.
Byrd first worked with the K-9 Duke for three years, then K-9 Cliff for six, who both had their own unique abilities. While Duke was a great tracking dog, Byrd admitted that Cliff may have been his favorite, having saved his life in two different instances – one of them, the most intense call of his life.
When Byrd answered a benign call in an apartment complex by Alderwood Mall, from a grandmother being assaulted by her grandson, he encountered a twenty-year-old adult under the influence of something that had granted him "super human strength."
He saw that the grandmother had been injured and called the suspect, who was pacing erratically. The man rushed at Byrd aggressively and immediately began a physical altercation.
Byrd opened the K-9 vehicle and Cliff rushed to his rescue. Byrd is not sure if the suspect was under the influence of methamphetamine or PCP but it took nine police officers to apprehend the man and, according to Byrd, if it wasn't for Cliff he could've been seriously injured or killed.
In another incident in 2001, after a man rammed a couple police cars and sped off into what became a 35-minute high speed chase, a suspect ran into an Edmonds supermarket – Byrd and Cliff in hot pursuit.
Byrd was ambushed by the man in the bread aisle. The suspect went for his gun, and the two wrestled for retention of it while Cliff "went to town."
"If it wasn't for that dog, either I would've been shot or that guy would've been shot," Byrd said.
The suspect served ten years for this case. Afterwards he returned home to Yakima, repeated a similar crime, and killed two people.
Byrd's biggest regret in his career is not shooting the man, which he believed in the situation would have been justified and prevent the future murder of two innocent people. He spent his entire career with the Lynnwood Police Department never discharging his firearm on anyone.
Second to his time on the K-9 unit, Byrd's favorite moments from his career came from working as a School Resource Officer at Meadowdale High School where he met one of his best friends, a school administrator at the time. She married one of his friends from work and, according to Byrd, they are now like "brothers and sisters."
To this day, Byrd looks back upon his work with the Edmonds School District as being some of his favorite moments but believes the school made a "horrible mistake" when deciding to get rid of the School Resource Officer Program and hopes it is something the schools will reinstitute.
"It's a super valuable program. People have no idea what police deal with on a daily basis; and if they think things are bad now when the police do keep walking away from what's going on then they're really gonna wish we were coming back," Byrd said.
The relationships he built with the Edmonds School District, the students, and the teachers were "very enriching to [his] life." The memories he shared with people in general, during his career, he will always cherish.
"We've had tremendous support from the city [of Lynnwood] over the years, particularly within the last eight years with Mayor Smith," Byrd said.
Detective Robert DeGabriele
Detective Robert DeGabriele, who retired June 17, was hired by the Lynnwood Police Department in 2001. He is a proud former Marine and graduate of the University of Washington who spent time in the private sector before pursuing his career in law enforcement.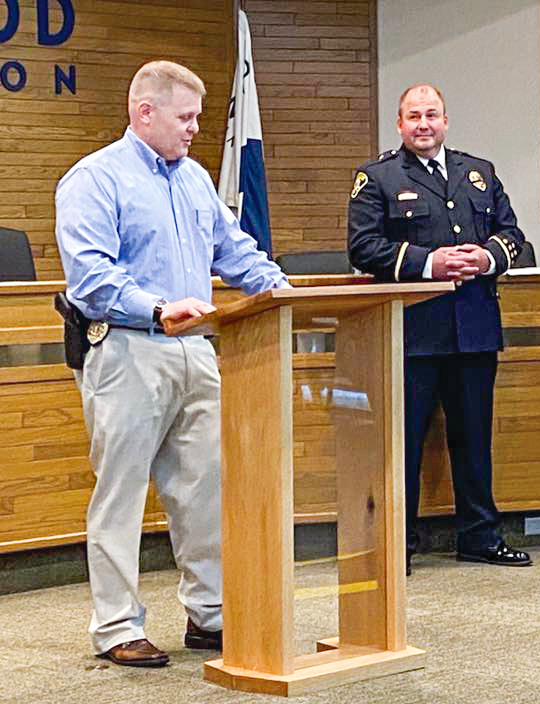 DeGabriele moved from a patrol unit to the Special Operations Section of the Lynnwood Police Department, working many years as a Field Training Officer, then joined the Criminal Investigations Division in 2014, as a Property Crimes Detective.
Detective DeGabriele specialized in fraud, identity theft, and Adult Protective Services crimes investigations.
Together, Byrd and DeGabriele apprehended hundreds of criminals over the span of nearly a decade.
"If I could do it all over again I would. I wouldn't even be surprised if you'd see me back in a uniform in six months pushing a patrol car around," Byrd said.
DeGabriele is pursuing a new career as a Medicaid Fraud Investigator with the Washington State Attorney General's Office in Eastern Washington, near where he grew up.
"While both Sergeant Byrd and Detective DeGabriele's departures are bittersweet, we are grateful for their contributions to the department and couldn't be happier for them as they embark on their new paths," said Joanna Small, Public Affairs and Communications Manager.