The plight of Cuba, communism's failure
Cubans have taken to the streets in recent days, protesting against their authoritarian government and demanding immediate change. Complications of electrical power shortages, economic hardships, food scarcities, and insufficient medical responses are all unfolding in Cuba as the island's people struggle with impacts of both U.S. foreign policy and the pandemic.

What the People Want
On July 11th, 2021, protests erupted across Cuba. While multiple messages are emanating from the protestors, there is a unanimous call for change.
One salient demand on behalf of the protestors is political change. As the Associated Press reported last week, protestors in Cuba, a country ran by the Communist Party, shouted "Liberty" and "Down with the dictatorship!"
Many Cubans are also demanding change in the form of improved medical care. In the wake of CO V ID-19's devastation, citizens of Matanzas, a town east of Havana, have posted videos to YouTube of patients furiously screaming about Cuba's dire lack of medical supplies and healthcare professionals.
Another reason for the demonstrations across the country is due to Cuba's food shortage. In a video uploaded to Facebook of protestors gathering in Artemisa, a city southwest of Havana, a woman shouts, "The people are dying of hunger! Our children are dying of hunger!"
In another video, this time on Twitter, Sara Naranjo, an elderly woman who was spotted participating in the protests by banging what appears to be a kitchen pot with a wooden stick, said, "I took to the streets because I'm tired of being hungry. I don't have water. I don't have anything."
Sara Naranjo es una abuelita cubana que salió a protestar ayer. Aquí le envía un mensaje a @DiazCanelB. #soscuba #cuba #11JCuba pic.twitter.com/Up3v4YG1fN

— Norges Rodríguez (@norges14) July 12, 2021
The Economic Effects of COVID-19, Venezuela, and the U.S. Embargo

In addition to the demands regarding the government, healthcare system, and food shortages, the Associated Press reported that rising prices are yet another cause for protests. While the issue has a complex history, a more immediate factor that caused prices to increase is this year's lack of tourism in Cuba.
As the pandemic led to restricted travel, the country didn't get the financial influx it usually receives from tourists. "Cuba also has relied in recent years on tourism," the Associated Press reported, "income that has been devastated by the global pandemic — and on aid from ally Venezuela, which has declined along with Venezuela's own economy."
Venezuela is another key player in the mix. Ernesto Londoño, the New York Times's Brazil bureau chief, explained in an interview how Venezuela, being an oil-rich nation, had been sending oil to Cuba until recently.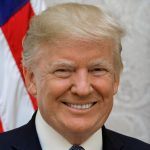 According to Londoño, the two country's relationship "had essentially entailed Cuba receiving subsidized oil in exchange for medical professionals it sent to Venezuela." But, as Londoño explained, in 2015 and 2016, Venezuela entered into "an economic downward spiral," which affected its ability to meet Cuba's energy needs "because the Venezuelans themselves were having a really hard time keeping the lights on," he said. This, in turn, has led to the recent electricity outages across Cuba.
During that same interview, however, Londoño detailed how the Trump presidency impacted Cuba's economy as well. As one of his campaign promises was to reverse the policy engagement that Obama had implemented with Cuba, Londoño spoke about how Trump rolled out "a number of measures that effectively make it harder for Americans to invest in the island."
Explaining the consequences thereof, Londoño said the money that "the Cuban government had become used to, starts drying up pretty suddenly." This resulted in the government struggling to be able to invest in infrastructure, buy food for their people, and invest in the nation's healthcare system.
Blame Shifting and Finger Pointing
Due to the diverse factors at play and the country's complex history, it comes as no surprise that there is no singular guilty party — at least not one that is unanimously decided upon by the Cuban people and their government.
As per their anti-government chants, a significant number of protestors blame Cuba's government for the widespread anguish. This sentiment appears to be a motif in Cuba's history. The last time such intense and widespread protests occurred in the country, the people were also displaying disdain for the government. During the summer of '94, in what came to be known as the Moleconazo, swells of Cubans flooded the streets chanting "Down with the Castros!" and "Freedom!"
In perhaps an attempt to shift blame, Cuban president Mr. Diaz-Canel accused the U.S. of bringing Cuba to its current state. The New York Times reported that Mr. Diaz-Canel, during a televised address on Sunday the 11th, described the protests as a form of "systemic provocation" by dissidents acting on behalf of the U.S.
According to the New York Times, Mr. Diaz-Canel believes that Washington has recently attempted to weaken and destabilize Cuba's economy as part of a policy designed to "provoke a massive social implosion."
Those statements were likely referring to the previously mentioned policy changes Trump had made with Cuba — specifically his implementation of economic sanctions. Regarding the matter, Londoño said in his interview with the Times, "If the embargo, ya know, were lifted overnight, I think there's no question that life would be easier for Cubans, and it would be easier for Cubans to start putting food on the table."
Admittedly, however, Londoño understands that the situation is complex and that while lifting economic sanctions with Cuba would likely benefit the country's people, it would not solve all of its problems.
"Many people, I think, are making the argument that the embargo is at the heart of what ails the Cuban people and what puts them in sort of this perpetual state of misery and scarcity," said Londoño. "But I think other people feel that the government could have taken any number of opportunities to modernize its economy, to loosen its grip on people's lives, to allow the private sector to truly take hold on the island."
As to why he thinks the government hasn't taken these opportunities, Londoño believes it is because of fear. "It's been too afraid of what it would mean to empower citizens to be self-sufficient and to be less dependent on the state," he says.
Senator Rubio's Comments on Communist Cuba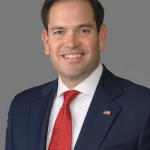 On Monday the 12th, Senator Marco Rubio (R-FL), whose parents immigrated from Cuba to the U.S. in 1956, gave an impassioned speech on the matter. Speaking out against the Cuban government, Sen. Rubio also feels that the trade embargo is not the epicenter of Cuba's adversity, but, going a step further, he believes the embargo doesn't play any significant role. Instead, Sen. Rubio focused his comments on Marxism, socialism, and communism.
One of his messages was about how authoritarian regimes often promise security in exchange for people's freedom. "But socialism can't deliver the security," he said, "and when it can't deliver the security, you don't get your freedom back."
"And, in fact, when you start to complain about that, that is when the repression comes," he stated. "Well, that's what's happened in Cuba."
Touching on the Cuban government's attempts to shift blame onto the U.S., Sen. Rubio had his reasons to the contrary, specifically about the U.S. embargo. "'The embargo,' that's the first thing they blame, 'it's the embargo that's causing all of this,'" he said. After asking rhetorically why fishers and farmers in Cuba aren't allowed to sell their product to people, he said, "it's not the embargo that keeps them from doing that — it's the regime."

President Biden's Take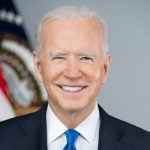 As for President Biden's take on the issue, he seems to agree with the people of Cuba and Sen. Rubio that their authoritarian regime takes the most blame for the current tumult.
In a statement on Monday, he said, "We stand with the Cuban people and their clarion call for freedom and relief from the tragic grip of the pandemic." Acknowledging the country's past struggles with her government, Biden continued saying, "and from the decades of repression and economic suffering to which they have been subjected by Cuba's authoritarian regime."
Cuba's Plight
The Cuban people are suffering from food shortages, power outages, and great hardships most likely a result of decades of communism. While the country did well to mitigate CO V ID-19's spread at the beginning of the pandemic, they have experienced a significant spike in new cases. The World Health Organization currently reports 7,745 new cases on the island and notes a significant spike that has exploded just in the last few days. All of this coinciding with the previously mentioned shortage of medical supplies and healthcare personnel on the island.
While American citizens across the sea may feel powerless to help their neighbors, U.S. leaders are working towards a solution. As cnbc.com reported on July 13th, State Department spokesman Ned Price told reporters, "We are always considering options available to us that would allow us to support the Cuban people, to support their humanitarian needs, which are indeed profound."