Maple Park Church welcomes LPD and council members for National Night Out
LYNNWOOD, Wash., August 3, 2021 – Lynnwood Police, Fire, and community members alike gathered on the evening of August 3 at Maple Park Church for the this year's National Night Out.
National Night Out is a night when people from across the entire United States meet and connect with each other and law enforcement to help prevent crime in their neighborhoods.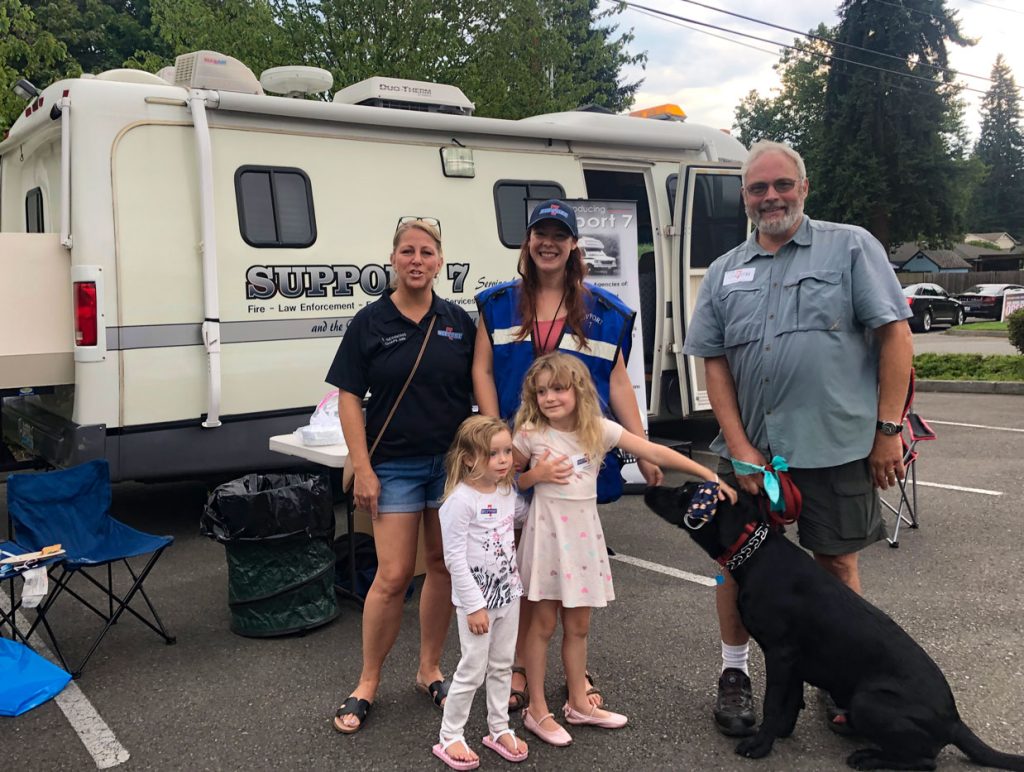 "To be effective in our mission, the Sheriff's Office must maintain a strong partnership with the communities we serve. Together, we send a message to criminals: we are organized and fighting back against crime," the Snohomish County website states.
The evening aims to enhance the relationship between neighbors and law enforcement while bringing back a true sense of community. It strives to provide an opportunity to bring police and neighbors together under positive circumstances.
Maple Park Church provided an assortment of entertainment including dunk tanks, free throw challenges, cotton candy machines and popcorn, as well as a line of complimentary BBQ for all attendees. In addition to the entertainment and food, the church also provided free raffle tickets for toys and gift cards to Fred Meyer and Seattle Mariners games, all of which were donated by churchgoers. This is the third year Maple Park Church has hosted National night out.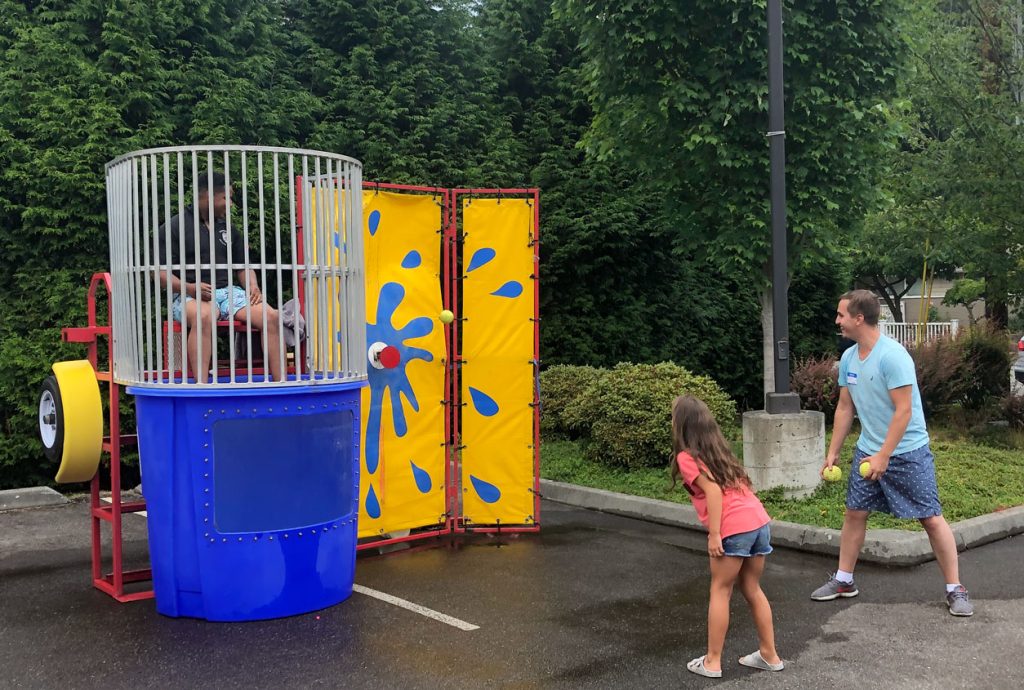 One of the Police Officers dunked in the tank was Officer Burke, a Community Safety Officer serving nine years with Lynnwood PD. In the time spent on the force he has never missed a National Night Out and always loves the opportunity to talk with his community members.
"A lot of people are kind of intimidated to talk to police some times. They think we're super busy all the time – which we can be, but times like this we have time allotted to come and talk to the community members and have time to listen so that's awesome," Officer Burke said.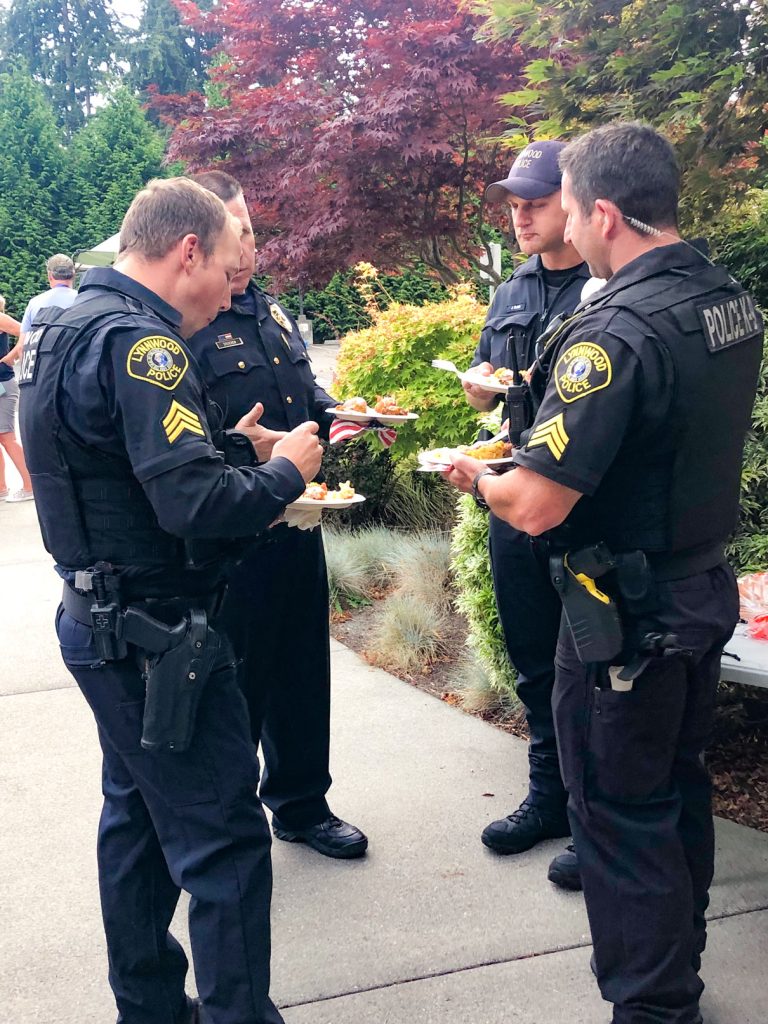 Also in attendance was council members Jim Smith, Christine Frizzell, and Shannon Sessions along with Mayor Nicola Smith.
"National Night Out is my favorite time of year," council woman Sessions, who formerly worked for Lynnwood Police, said. "It's so fun because all over the whole nation people are shutting their porch lights off, locking their doors, and going out to meet their neighbors in the name of crime prevention; and that's what this night is truly about."
Sessions believes that the best way to protect your neighborhood, family, and home is to get to know your neighbors. Community, to Sessions, is all about helping your neighbor so to her National Night Out is the perfect opportunity for those in the community of Lynnwood to get to know each other.
Usually, every other year, Sessions travels to different events among the community but tonight she was with Support 7 where she serves as Executive Director. Support 7 directly and practically partners with South Snohomish County fire, police, and first responder agencies to come alongside people in need at the moment of crisis by helping victims, survivors, and their families move from trauma by offering a private place to get out of the weather, away from onlookers or harm.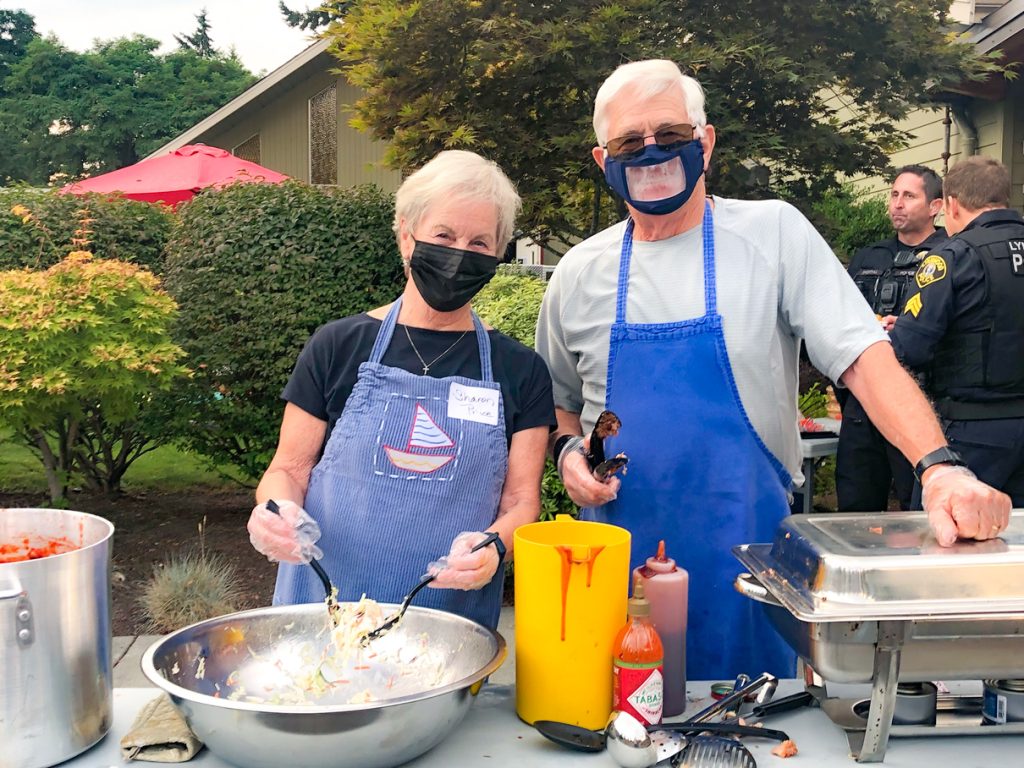 National Night Out was introduced in August of 1984 through an already established network of law enforcement agencies, neighborhood watch groups, civic groups, state and regional crime prevention associations and volunteers across the nation. The first annual National Night Out involved 2.5 million neighbors across 400 communities in 23 states.
"National Night Out grew to become a celebration beyond just front porch vigils and symbolic efforts amongst neighbors to send a message of neighborhood camaraderie. Neighborhoods across the nation began to host block parties, festivals, parades, cookouts and various other community events with safety demonstrations, seminars, youth events, visits from emergency personnel, exhibits and more," the Lynnwood city website states.