Afrolatino heritage proudly celebrated in Lynnwood
LYNNWOOD, Wash, August 7 – The Afrolatino Festival returned for its tenth year in Lynnwood, after a year off, at Silver Creek Family Church to celebrate Afrolatino culture in Washington State. 
Vendors offering Latin imports and food met free of cost at the festival after event organizer Karina Gasperin acknowledged that local businesses had suffered enough during last year's shutdown.
From clothing and jewelry to freshly-pressed agua de coco and hand-pressed crepes, vendors could sell their goods without having to pay a fee. This was made possible thanks to Silver Creek Family Church offering their grounds free of charge and the $1,500 in grants offered by both the city of Lynnwood and Community Transit.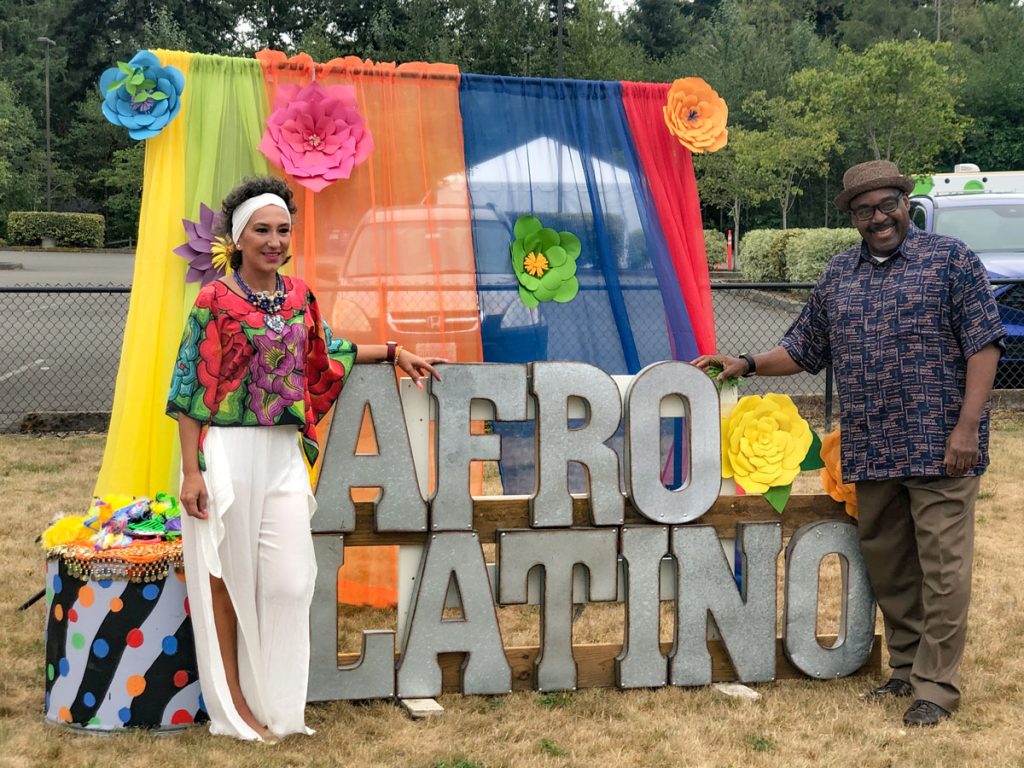 In a proclamation signed this month by the Snohomish County Executive, Dave Somers, August 7 was recognized as Afrolatino Festival Day in Snohomish County whereas:
"For eleven years, the Afrolatino festival has been a showcase of the cultural richness of the ancestral fusion of Latinos and Africans…"
"The Afrolatino festival provides people who live, work, and play in Snohomish County with a forum to celebrate the African and Latin experience through the sharing of culture and education…"
"Our community is enriched by the opportunities for learning and cultural exchange shared during the Afrolatino Festival…"
"Snohomish County strives to be a welcoming and inclusive community and we achieve this by being curious, interacting with people from cultures other than our own, and learning from one another…"
"Snohomish County joins the Afrolatino Festival organizers and participants in celebrating our diversity and common humanity…"
"Snohomish County appreciates the organizers and participants of the Afrolatino Festival who share their time, talent, and experiences to ensure we never forget the sacrifices of so many and celebrate the beauty of African and Latin cultures…"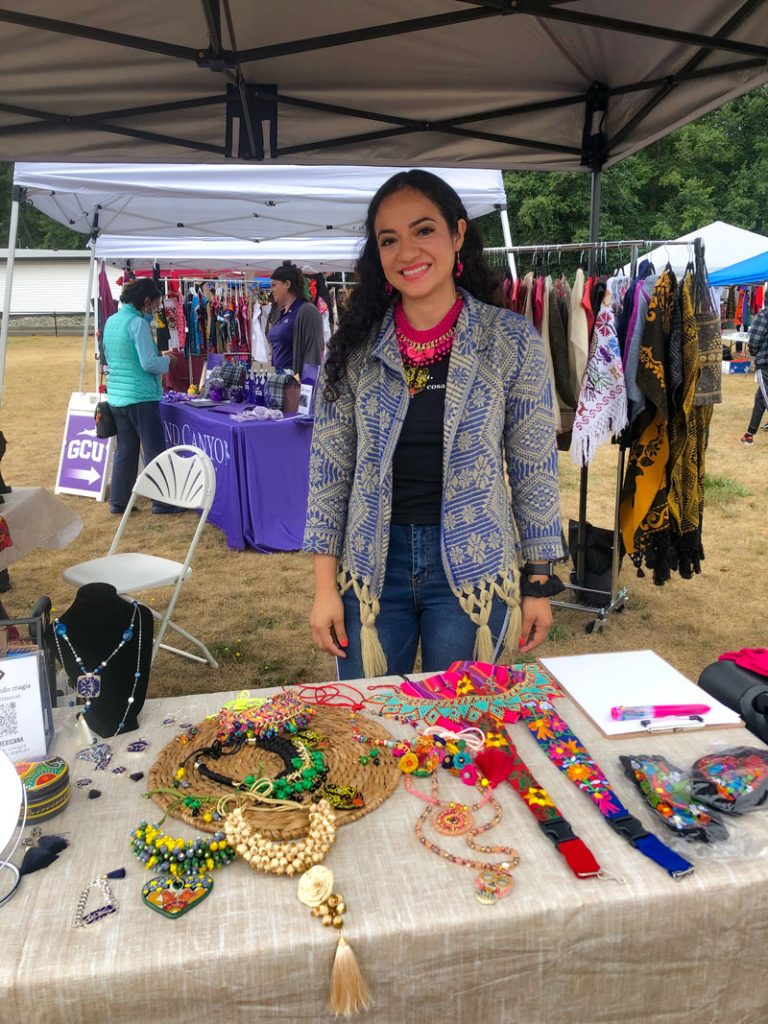 Most of the vendors appearing at the festival found their space through Gasperin's vast contribution in the Latin communities of Snohomish County, including her own television show, Actitud Latino, which premiered in 2008. Hers was the first television show aimed at the Latino community in Washington State, according to Gasperin.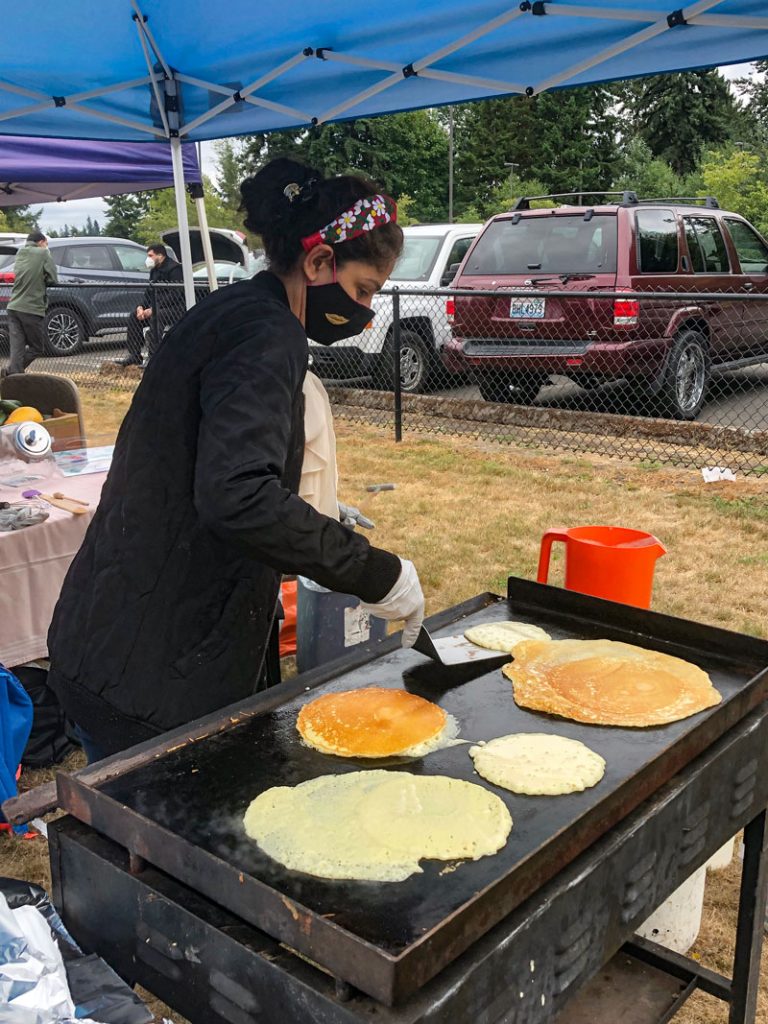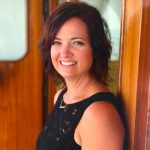 After Elizabeth Volz, Executive Director for Silver Creek Family Church since 2008, attended the Afro Latino Festival in Auburn in 2019, she was impressed with the outreach the Latino community and the connections they are making.
"I'm hoping as we get further in our partnership we'll find more and more place[s] to be able to support [the festival]," Volz told the Lynnwood Times. "So far it has been an amazing partnership."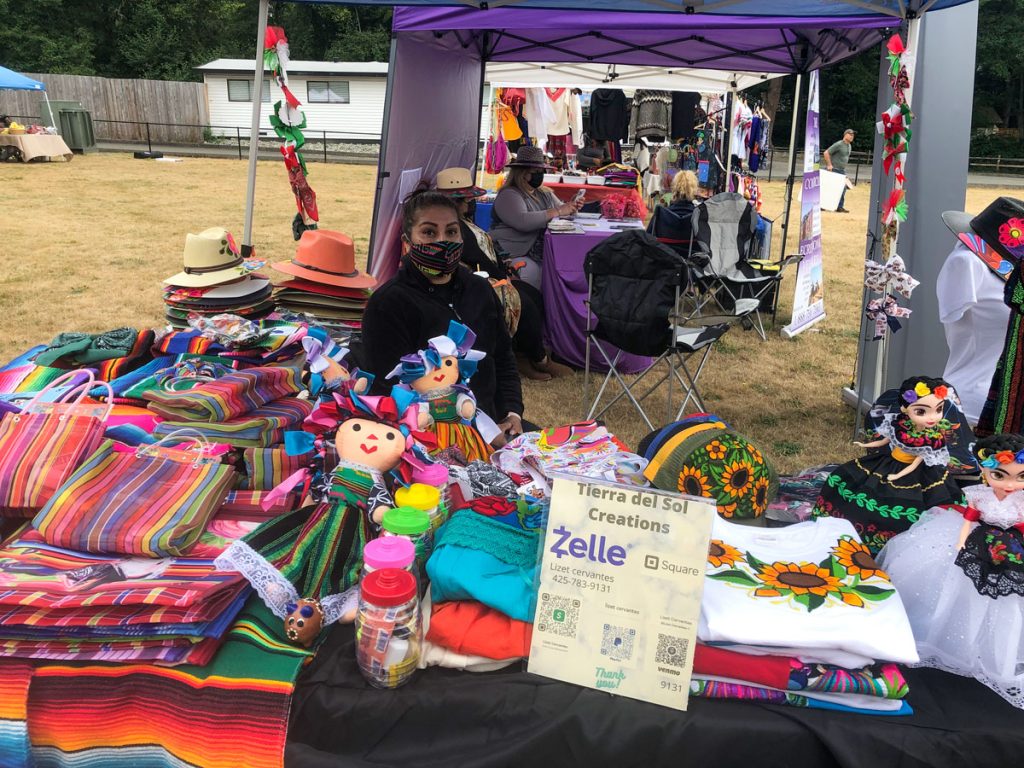 Lynnwood councilman and mayoral candidate Jim Smith, who was in attendance Saturday, stated he would love to see the festival grow to a larger venue in the future, particularly Wilcox Park, where he believes more venues and attendees would have the space necessary to celebrate their rich heritage.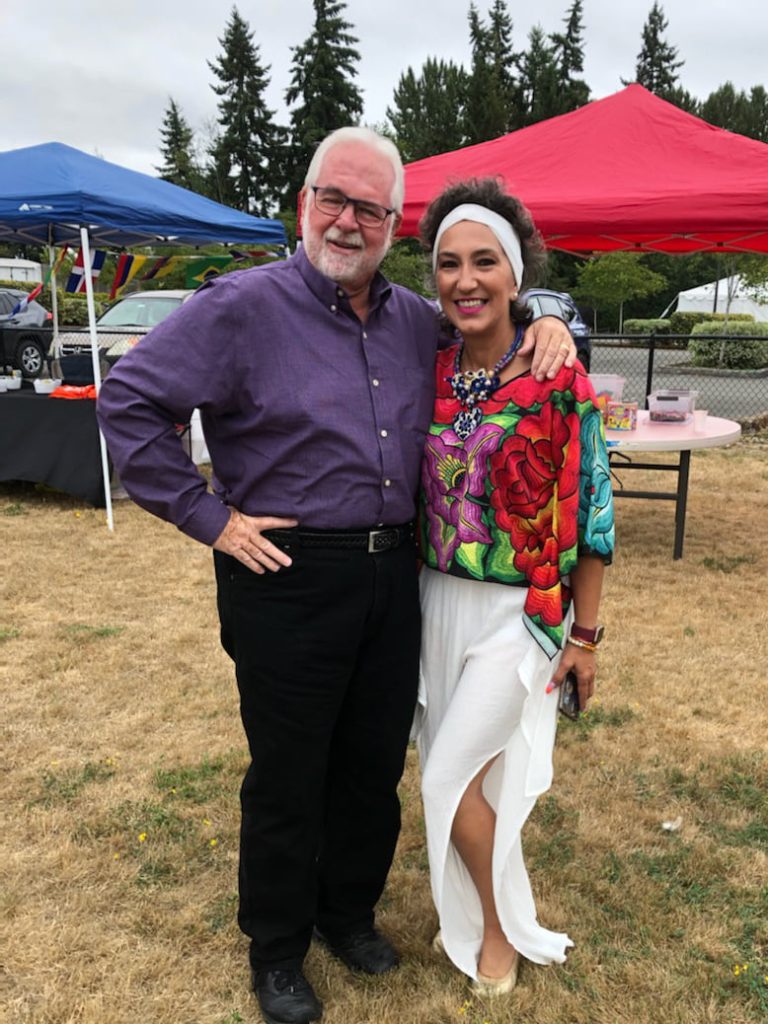 "I'd love to have this at one of our city parks, particularly Wilcox Park," councilman Jim Smith told the Lynnwood Times. "The stage is already there, it's perfect for families, it's perfect for the community coming together, and this would be great for all people of Lynnwood and outside of Lynnwood to come together and enjoy this Afrolatino festival."
Gasperin, a Lynnwood resident of over 21 years originally from Veracruz, Mexico, told the Lynnwood Times that Wilcox Park would be the best place to make the festival happen, but due to restrictions on staging and music, she was denied.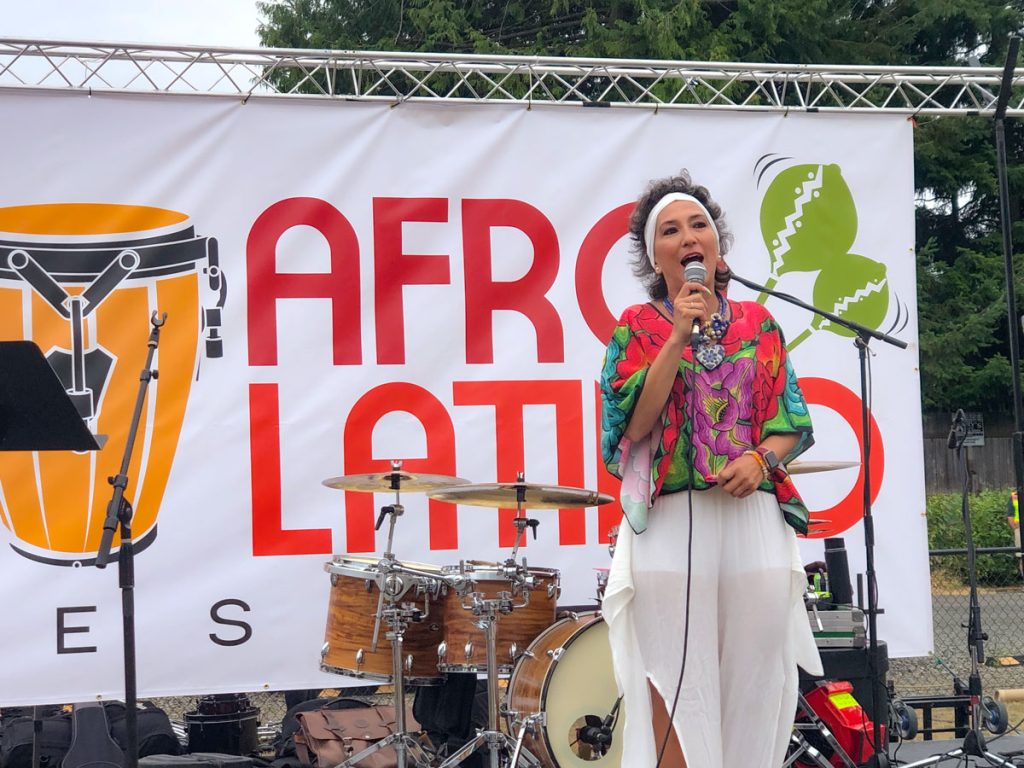 She has hosted the festival in several locations over the years but has chosen Lynnwood as its primary site for its past five runs, hosting two festivals per year, one always in Lynnwood and the other alternating between Burien and Seattle.
"I really believe that our community in Lynnwood is growing really fast and we don't have enough representation of what we are in the community," Gasperin told the Lynnwood Times. "For me, the festival is a way to show our kids that they belong to the city – that this is part of who they are, our music, our culture, our food, and they need to embrace that part." 
Gasperin's husband had the idea for the festival, which is organized by the family's team of Karina, her husband, and their two daughters. Their background in production, owning their own company Oye Producciones, helped organize the festival.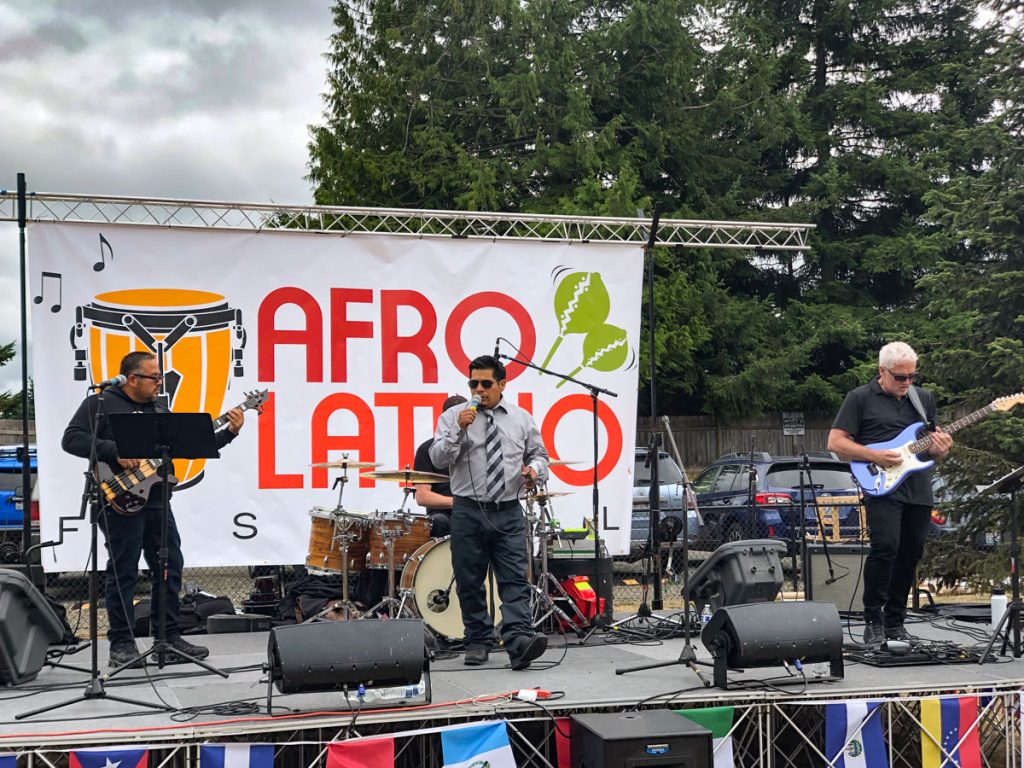 Aside from the vendors and food stands, rock band Eclipse played an assortment of live Latin music from bachata, meringue, to salsa, urging attendees to get up and dance to which many obliged in another successful celebration of Lynnwood's rich Afrolatino population.