Snohomish County's VOTF – real life crime fighters
MARYSVILLE, Wash., September 20, 2021 – The Pacific Northwest Violent Offender Task Force (VOTF), an A-team cast of officers from across Snohomish County, arrested a 48-year-old male outside his Seattle residence for the 2004 murder of 31-year old Hoang V. Nguyen, Thursday, September 9. 
On the morning of October 23, 2004, Everett police officers responded to a disturbance at a home on Hardeson Road where Nguyen was found with a stab wound to the chest. He was transported to the hospital but later died from his injury. The suspect was invited to the homeowner's house to help with a project, but upon growing intoxicated late in the evening, engaged in an argument with Nguyen which became physical. 
In 2004 the suspect denied stabbing Nguyen, but while reviewing cold cases this year, Everett Police Department Major Crimes Detectives through interviewing and investigation, developed new information that led to probable cause for the suspect's arrest 17 years later.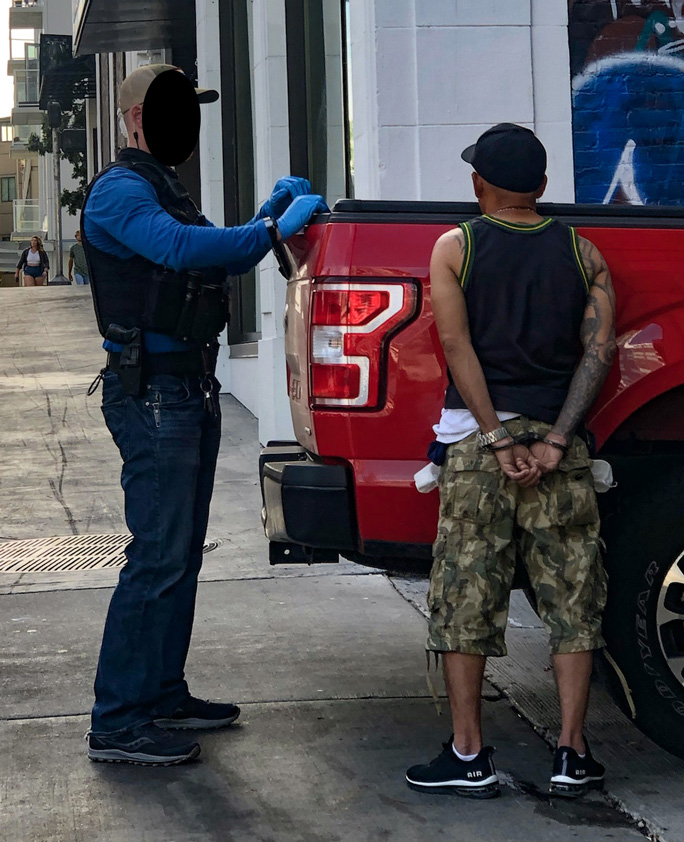 VOTF Morning Brief and Arrest
VOTF Detective Tim Leo called for a briefing at the Snohomish County Sheriff's Office in Marysville to develop a plan for an arrest. After informing his fellow task force officers of the details, the VOTF departed for Seattle in several vehicles. 
The VOTF surveyed outside the suspect's location for two hours, receiving no cooperation from hotel staff where he was staying, before spotting him leave his vehicle outside the building. 
The suspect was calmly approached by VOTF members notifying him of the reason of his arrest. He did not resist and was immediately booked at the Snohomish County Jail for probable cause for murder.
"Not everybody VOTF deals with is truly a bad person; but they made a bad decision in a moment of their life that's going to affect their lives for a long time – not only theirs but obviously the victim's lives and their family's lives," Deputy Luke Robinson told the Lynnwood Times at the site of the suspect's arrest.
What is the Violent Offender Task Force
The VOTF is cross commissioned by the U.S. Marshals Service (USMS) Western District of Washington and includes twenty seven federal, state, and local law enforcement partnering agencies. The task force specializes in locating and arresting violent fugitives for offenses such as homicide, assault, sex crimes, failure to register as a sex offender, firearm violations, and federal probation violations.
Since its inception in 2013, the VOTF has made 2,090 arrests, 611 of them sex crime related, and recovered 315 illegally owned firearms.
"I think without law and order you would have chaos around here," Detective Leo told the Lynnwood Times. "I enjoy our freedoms, and I enjoy protecting our freedoms." 
Leo's biggest learning experience with the VOTF happened just a couple of months after joining the force. After working a case for an attempted homicide in Oregon, Deputy Luke Robinson, the lead on the case, learned that the suspect frequented a Renton bar during early evenings. Leo and Robinson set up surveillance at the bar and spotted the suspect within 15 minutes of their arrival. They called for backup but the suspect drove off before backup could arrive. Although the force had been working this case for six months, Leo had to let the suspect go because the "timing wasn't right." 
"It was rush hour, downtown Renton. . . . You get in a pursuit with this guy, he hits somebody, he hits a car or a kid crossing the street. . . . How can we minimize risks, not only to us but more importantly to the people that are not invested in being police officers? I signed up to be a police officer. I understand the risk, but a mom and her kid walking down the street didn't sign up for that," Detective Leo told the Lynnwood Times. "This unit prides itself on making good decisions."
Deputies and officers assigned to the VOTF are referred to as Task Force Officers (TFO). TFO's are deputized as Special Deputy U.S. Marshals, which grants them the authority to seek and execute arrest and search warrants supporting the federal task force under Title 18 authority.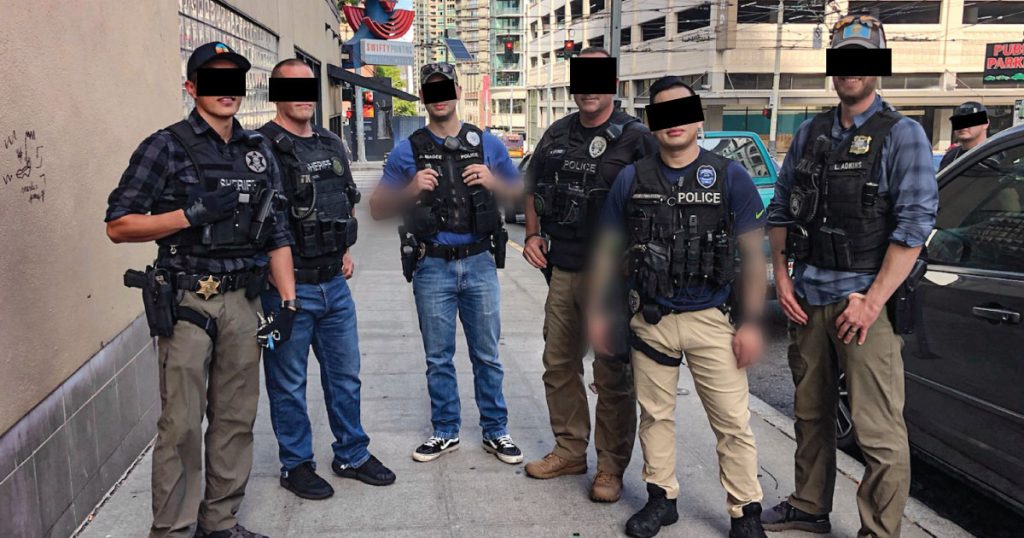 The dream team of full-time detectives includes members from the U.S. Marshal's Office, Snohomish County Sheriff's Office, Everett Police Department, WA State Dept. of Corrections, Mountlake Terrace Police Department, Mukilteo Police Department, Arlington Police Department, Lake Stevens Police Department and Lynnwood Police Department.
Having a variety of officers representing different cities benefits both the task force and their respective cities by creating a large range of coverage. 
"The benefit for the city of Arlington, with me being on the team, is if somebody is wanted in the city of Arlington, sometimes we don't have the resources to go after them, but it makes it essentially a force multiplier for the Arlington force," Luke Adkins, Arlington police officer and part-time member of the VOTF, told the Lynnwood Times. 
Luke Adkins works full-time patrol with the Arlington Police Department and part-time with the VOTF. He hopes to one day join the force full-time when staffing allows. 
Detective Mike Atwood retired from the force on September 10 to pursue a new sergeant position with the Everett Police Department.
Although there is currently an open position with the VOTF, Detective Leo told the Lynnwood Times that the competition is fierce. When considering bringing someone onboard, the VOTF looks for patrol officers that not only put in the work with arrests but write good reports, are intelligent, and demonstrate the maturity Leo attributes to his unit.