Staffing shortages discussed at Edmonds School District meeting
LYNNWOOD, Wash., September 29, 2021 – The Edmonds School District held its second school board meeting of the new school year on September 28 with only three board members present. The meeting centered on the Edmonds School District's re-entry response to COVID as well as its severe staffing shortage.
Public Comments
One citizen voiced concern regarding the school district's unequal treatment of vaccinated and unvaccinated students. "It is a discriminatory policy, but it is also inequitable," he said, discussing the district's policy that unvaccinated students are required to quarantine for longer periods than vaccinated students.  
"According to the CDC data," he explained, "For children, they're not at risk for COVID any more than they have been for any other flu. In fact, the same number of kids have died under COVID than they have under any regular flu season, so they're not at any more risk. . . It still remains at 99% survival rate."  
He also added that the policy is inequitable because fewer Black people are vaccinated compared to white people.  
ESD Re-Entry COVID Updates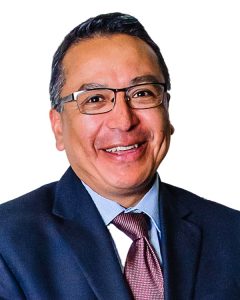 Superintendent Gustavo Balderas introduced the district's re-entry update for this 2021-2020 school year, which mainly covered COVID numbers and policies. 
Since September 14, the district saw 71 active COVID cases, and 335 students and 7 staff are in quarantine. Yet 68 percent of those aged 12 and older in Snohomish County are fully vaccinated, and 74 percent have initiated vaccination with at least one dose. The report also indicated that the county had only 409/100,000 active cases at the time of the report and that national cases are decreasing.
Staffing Shortages within Edmonds School District
The re-entry report also detailed a staffing shortage that persists across multiple departments. The district still has 20 certified positions open (full time equivalent and various length of time positions) and 45 classified positions open (down from 84 at the last meeting). The school district is looking to hire additional nurses and custodians and plans to grow the substitute pool to accommodate changes associated with COVID. 
The school board also projects additional shortages, particularly bus drivers, as the vaccination mandate deadline approaches. Approximately 40 bus drivers have yet to submit proof of vaccination or an exemption. 
Food service departments are still looking for an additional 35 staff (20 to reach regular levels). The department requires additional staff to accommodate for higher demand, as the district has reached its goal to provide free meals for students for the entire year, producing 8,000 lunches each day and 2500 breakfasts, higher than pre-pandemic levels despite lower enrollment. 
In other news
The board unanimously approved an agreement between the Edmonds School District and the Rotary Club of Lynnwood to construct tiny homes and a single-family residence duplex through the district's Career and Technical Education Carpentry program. The Rotary club will finance the construction of these homes, built by Edmonds district students, and will use the profits for their community services and activities. 
The board also approved the Highly Capable Program plan which provides supplemental curriculum resources for uniquely highly capable students and equip staff to run the program. The vote passed unanimously.