Statewide staffing shortage looms as vax mandate approaches
LYNNWOOD, Wash., October 5, 2021 – As the October 18 deadline for Washington's vaccine mandate approaches, it remains unclear exactly how many state employees are still unvaccinated and may be terminated. In order to be fully vaccinated by the deadline, employees must have received their first dose no later than October 4. With possible statewide staffing shortages approaching in other states like New York and Connecticut, governors are requesting federal assistance. Governor Jay Inslee has followed suit due to Washington's hospitals reaching capacity.

Governors Seeking Federal Assistance in Response to Staffing Shortage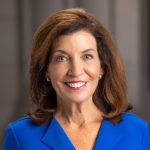 As of October 4, New York's statewide vaccine mandate is now in effect. Gov. Kathy Hochul released a comprehensive plan to address the anticipated shortage of healthcare personnel. "I am monitoring the staffing situation closely, and we have a plan to increase our health care workforce and help alleviate the burdens on our hospitals and other health care facilities," Hochul said in her September 25 press release. 
Her plan includes preparing to sign an executive order declaring a state of emergency. According to the press release, this order would "increase workforce supply and allow qualified health care professionals licensed in other states or countries, recent graduates, retired and formerly practicing health care professionals to practice in New York State."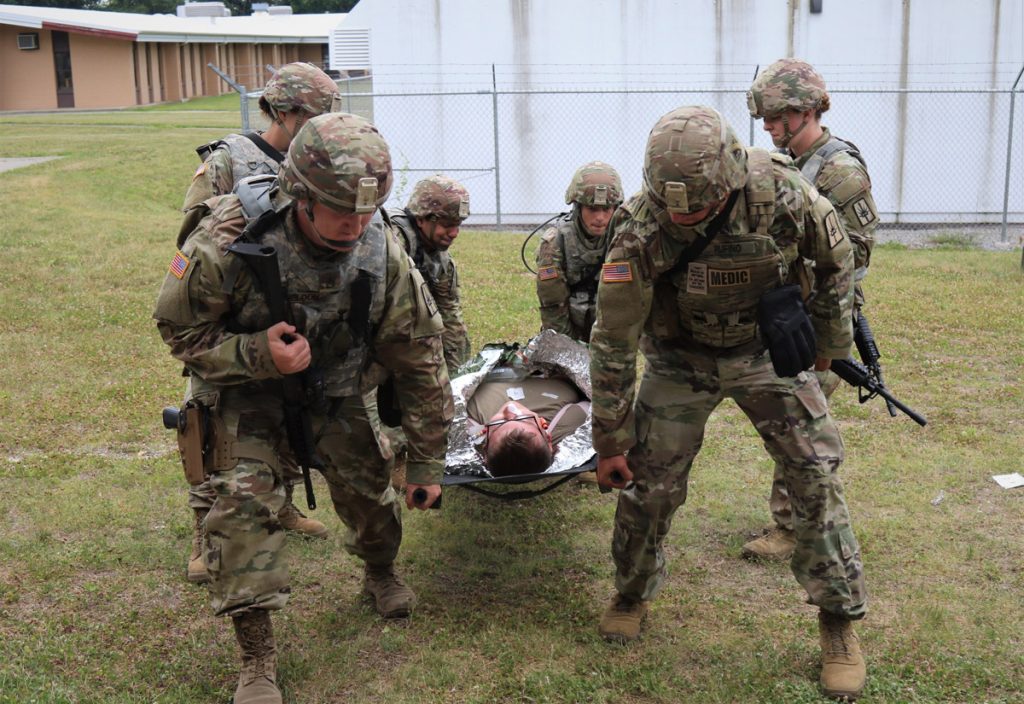 Hochul is also considering deploying medically-trained National Guard members as well as Disaster Medical Assistance Teams (DMATs) to fill in the staffing gaps.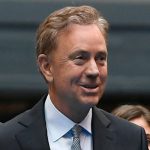 In Connecticut, Gov. Ned Lamont is working with the same Monday, October 4 deadline for the vaccine mandate and is also facing staffing shortages. According to the Associated Press, Lamont has ordered the National Guard to be on stand-by in case of a "larger worker shortage." Additionally, Connecticut's labor unions have asked for a 20-day extension to the vaccine deadline. 
Though Lamont has taken steps to prepare for worker shortages in his state, he remains confident that such plans will not be necessary. 
Concerns of a Staffing Shortage in Washington
Gov. Inslee's vaccine mandate requires all employees and volunteers of state agencies to be fully vaccinated by October 18. When he announced the proclamation in August, Inslee made it clear that workers must receive their first shot by October 4 in order to meet that deadline unless they receive the one-shot Johnson & Johnson vaccine. 
Similar to other states' mandates, unvaccinated Washingtonians who are consequently terminated will not be eligible to receive unemployment benefits. 
Now, with the arrival of the mandate's deadline, thousands of state employees — ranging from educators to first-responders — may soon be jobless. In fact, the latest figures from Washington's Office of Financial Management reveal that only 68% of state employees are vaccinated as of September 27. 
The Employment Status of Edmonds School District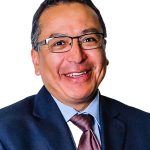 During a September 29 Edmonds School District (ESD) school board meeting, concern over staffing was a primary focus. A re-entry report presented by Superintendent Gustavo Balderas detailed a shortage across several departments. As of last Wednesday, the district still needs to fill 20 certified positions, 45 classified positions, and 35 food service-related positions. 
Additionally, the district may face a significant shortage of bus drivers as about 40 of their current drivers have yet to submit their vaccination status.
Hospital Staffing Shortage
Just a few days before the ESD school board meeting, Washington's Department of Health asked for retirees and volunteers to help fill staffing shortages in hospitals, according to a KOMO News report. The article details how many local hospitals are struggling with "nurse burnout" due to many nurses having to care for multiple "one-to-one" patients.
Krem 2 News also recently reported on statewide nurse burnout. Their headline reads, "Washington nurses unions say staff shortages could lead to health care collapse." According to the report, several associations representing about 71,000 Washington nurses are asking hospitals to "help reduce the shortage by offering an adequate salary to current staff, filling departments that are understaffed to help make sure patients have safe access to care." 
Hospitals are not the only medical facilities facing potential shortages. According to the most recent data from the Center for Medicare and Medicaid Services, almost 30% of nursing home staff are still unvaccinated in Washington. 
Law Enforcement and Fire Departments Staffing Shortage
As the Lynnwood Times has previously reported, Law Enforcement and Fire Departments are also at risk of losing several employees as the vaccine deadline approaches. In fact, back in August, the South County Union Firefighters Local 1828 sent a letter to Inslee imploring him to consider alternatives to vaccination.
Additionally, an internal poll obtained by 770 KTTH found that roughly 30% of the thousand state troopers in the Washington State Patrol Troopers Association were unvaccinated as of August 17 and indicated that they do not plan on getting vaccinated in the future. 
According to the previously mentioned report from the Office of Financial Management, only 63% of Washington State Patrol staff are vaccinated as of the end of September.
Inslee Requests Department of Defense Medical Personnel to Assist Washington's Hospitals
On September 17, Inslee sent a letter to Federal COVID-19 Response Coordinator Jeff Zients, requesting additional resources to support the state's hospitals. After noting the increased threat of the Delta-variant, Inslee wrote that he has "directed state agencies to request assistance from the federal government to provide Washington State with medical staff resources to help meet staffing needs in hospitals and in long-term care facilities."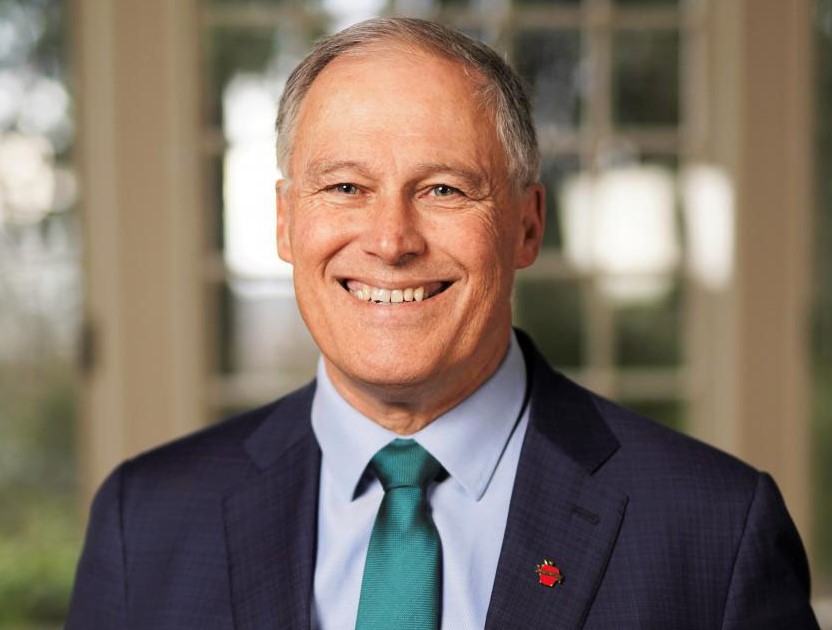 Citing a specific instance wherein he directed a state agency to request assistance, Inslee wrote, "To date, the Washington State Department of Health has requested 1,200 clinical and non-clinical staff through the General Services Administration contracting process offered through FEMA."
Inslee then formally requested the "deployment of Department of Defense medical personnel to assist with the current hospital crisis." As the request did not include a specific number, the amount of medical personnel the DOD may deploy to Washington's hospitals remains unclear.
Additionally, there was no mention of a healthcare personnel shortage in the letter, though Inslee implied that the current staffing is insufficient. Inslee focused more on hospital capacity, simply stating that "our hospitals are currently at or beyond capacity, and we need additional assistance at this time."
However, a hospital's capacity is not solely determined by the number of beds within a facility but also the number of nurses available to work. Nate Smithson, an RN in Salt Lake City, Utah, says that the "number of nurses plays a huge role in how many hospital beds are available. Nurses can only do so much, so there is a limit to how many patients they can take in a shift."
Some states even have laws to ensure a safe nurse-to-patient ratio. In California, for example, the law restricts nurses from caring for more than two ICU patients at a time. While Washington does not have specific legislation regarding staff-to-patient ratios, in 2017, the state did pass a law requiring hospitals to form staffing committees. These committees oversee staffing policies to ensure safe practices.

The Governor's Office Responds to Staffing Shortage Questions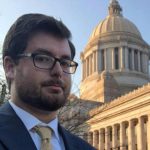 "We don't have an accurate assessment yet of how many people are going to show proof of vaccination or find exemption accommodation by October 18," says Mike Faulk, the Press Secretary of Governor Inslee's office, "but each agency is looking at the specifics of their employee data and doing their best to prepare for potential outcomes."
Despite not having the exact number yet, the Governor's office asserts that the vaccination rate continues to rise. "What we do know is that these numbers continue to increase quite rapidly, and we remain confident there won't be significant disruptions," says Faulk. 
Sec. Faulk also explained that there are still options for some unvaccinated state employees. "Depending whether they are operating under the terms of union negotiated impacts like WFSE, there are also employees who could be sent home without pay after the deadline but still have one month to be eligible to complete vaccination and come back to work with verification," he says. "The October 18 deadline is firm, but the process will continue playing out after as well."