Will the vaccine mandate for state employees lead to a staffing shortage post-October 18?
Gov. Inslee's recent proclamation requires all employees of state agencies to be fully vaccinated by October 18 or face termination. As some emergency servicemen and women struggle to choose between termination or vaccination, will there be a staffing shortage come October?
Every employee of a Washington state agency mandated to be vaccinated
Two weeks ago, Gov. Jay Inslee announced a new proclamation mandating school staff and volunteers in the state to be fully vaccinated by October 18 or face termination. The proclamation also prohibits "any Worker from engaging in work for a State Agency" if they fail to meet the same vaccination requirements. Healthcare workers of the state are explicitly required to follow suit as well.
At the August 18 press conference, the governor said, "We can go back to the painful days of closing businesses and schools, or we can use the known effective and safe tools at our disposal to keep our businesses and schools in operation."
The inclusion of all workers of any state agency in the mandate is raising concern over potential staffing shortages, especially in emergency services. Members of firefighter and state trooper departments have voiced these concerns to the governor and urged him to consider alternatives to the vaccine requirements. 
Potential Firefighter Staffing Shortage in Snohomish County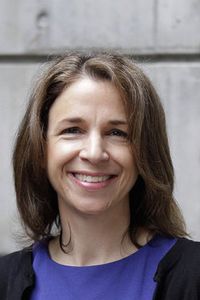 State Commissioner of Public Lands Hilary Franz sent a letter to U.S. Interior Secretary Deb Haaland and Agriculture Secretary Tom Vilsack on August 23, imploring them to require wildland firefighters to be vaccinated. 
Regarding the rationale behind the request, Franz explains how the peak wildfire season coincides with the delta variant's spread. "When one member of a crew contracts COVID-19," she writes, "it forces the loss of the remaining members of the crew and it raises risks to other firefighters."
Franz continues explaining how COVID's effect has been detrimental to wildfire response efforts, saying that it pulls "resources from the fight when we are already stretched thin" and that it "has made a bad situation worse."
Ultimately, Franz's message was simple: "We can't keep Washington safe unless our crews are safe first."
Despite the vaccine mandate and the FDA's approval of the Pfizer vaccine, not all firefighting personnel plan to take the jab anytime soon. If unvaccinated individuals will be terminated after October 18, firefighting departments could see a severe worker shortage. 
In a letter to Gov. Inslee dated August 24, the South County Union Firefighters Local 1828 urged the governor to consider other alternatives to vaccination. Noting how their staff have experienced infections among the unvaccinated and vaccinated alike, the union suggests utilizing frequent testing, mask-wearing, and social distancing measures in place of the mandate. 
After stating that it is not against vaccines, the union writes, "however we are against mandatory vaccinations that strip away our members' right to choose and would also lead to them being terminated from a career they have worked hard for and served selflessly to our communities, even during this pandemic."
The letter also indicates that while 80% of its staff is vaccinated, the union still stands to lose about 60 firefighters. "The loss of these highly trained employees would put much more stress on our firefighters and create unsafe working conditions for those left to respond, and leave our communities unprotected during this pandemic," the letter reads. 
These same concerns are shared by firefighting unions across Snohomish County, as HeraldNet reported in their recent article, "Snohomish County Fire Unions Raile Against Vaccine Mandate." 
Of the predicament, Don Waller, the Chief at Fire District 4 in Snohomish, said, "I don't think this is any different, with the fire service, than all of our society in America right now trying to determine that risk-benefit analysis between individual rights and public health."
As Waller holds a master's degree in health policy and administration, he has led a tremendous COVID-19 education effort in his department. The HeraldNet reports that he has successfully helped his 40 full-time operational staffers reach 92% vaccinated.
Law Enforcement Staffing Shortage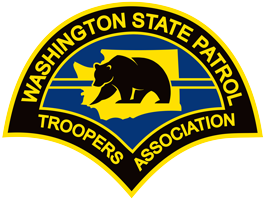 In addition to a shortage of firefighters, there may be a shortage of law enforcement officers in the state after October 18. Washington State Trooper Robert LaMay, who has served the state for over 22 years, shared his concerns with a conservative talk show on 770 KTTH this past Monday.
As he is very religious, LaMay told KTTH that he has not received any vaccine as an adult. Voicing his frustration about the new mandate, LaMay said, "So now you're telling us we have to do a mandated vaccination, or we're terminated? It is a moral issue, but it's also a freedom issue. To be able to mandate that people have to do X, Y, and Z, or you will be terminated? I mean, who does that?"
LaMay informed KTTH that he has opted for religious exemption and hopes he is able to keep his job as he is the sole source of income for his family. 
An internal poll of the Washington State Patrol Troopers Association conducted by the conservative talk show revealed some alarming numbers. When asked if they plan to refuse the vaccination, even at the risk of termination, nearly 295 troopers said yes. As there are just over a thousand troopers in the association, this means that roughly 30% of them may either leave or be terminated after October 18. 
Current Healthcare Staffing Shortage Could Worsen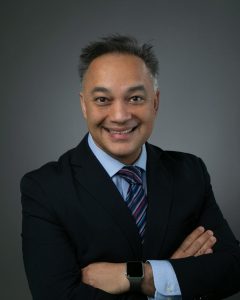 Shortages of healthcare personnel and the overcrowding of hospitals were major points of concern during the governor's August 18 conference. Secretary of Health Umair A. Shah spoke about how serious the situation is in hospitals across the state. "We are seeing staff shortages, hospitals trying to discharge patients early and divert patients from the care they need because they are simply too full to accept new ones," Shah explained. "This is happening throughout our state."
As the October 18 deadline approaches, the staffing issue could worsen if unvaccinated healthcare personnel is terminated. Just last month, the Seattle Times called attention to a similar concern. Citing the delta variant's ferocity and difficulties finding suitable places to discharge patients who no longer need hospital care, the Seattle Times reports that Washington's "hospitals are at near maximum capacity, forcing administrators to shuffle patients to other facilities, cancel surgeries and fill hallways with rented beds."
Additionally, the pandemic has been substantially challenging for the nurses on the front lines. According to a 2020 survey by the Washington Center for Nursing, a significant number of nurses have already left the profession. Investigating COVID-19's impact on nurses across the state, the survey found that 40% of the 418 licensed nurses polled made a career change out of nursing "for better pay or working conditions."
Does Washington Have a Plan in Case of Staffing Shortage?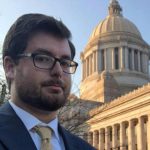 Staffing shortages have recently been reported across the states, both by local news outlets, such as Seattle's King 5 News, and national news outlets like NPR. The Lynnwood Times reached out to Gov. Inslee's office to ask if there is a staffing shortage contingency plan for Washington. 
Press Secretary Mike Faulk responded by assuring the Times that there is a backup plan and that speculations of a worker shortage in the state are without merit. 
Sec. Faulk indicated that the governor is monitoring the situation, explaining how the gathering of information regarding employment and vaccines is "an ongoing process." 
Speaking to how the state might handle a worker shortage, he says that "state and agency leaders are working on contingency plans related to staffing shortages should employees choose to quit rather than receive a safe and effective vaccine."
In response to circulating concerns about a potential shortage, Sec. Faulk assures the Times that such claims are unsubstantiated. "There has been a lot of unsubstantiated speculation on how many people might choose to be released from employment, and we are confident those claims don't have merit," he says. 
"Still, the state will be prepared to deal with any number of scenarios," he continues, "there will be more on this as we approach vaccination deadlines."
In his response to the Lynnwood Times, Sec. Faulk brought the bigger picture into focus. "This is about more than the workplace. These employees live and work in communities that are stressed by the pandemic," he explained. "As an employer, the state has the right to require vaccination as a condition of employment."
Reiterating the case for vaccine mandates, Sec. Faulk says, "Vaccinating state employees doesn't just help avoid work disruptions, it helps avoid further community disruptions – hospitalizations, deaths, restrictions, closings, cancellations – to get us past this pandemic."
According to Sec. Faulk, the vaccine mandate was partially designed to prevent staffing shortages. "The governor made this decision based on the fact we were already losing employees," he explained, "to COVID infection, to death from COVID, and to concerns from workers in environments where there is an increased risk of COVID infection." 
"An unabated pandemic of the unvaccinated will cost the state and other sectors more employees in the long run than any vaccine requirement," he concludes.