Remembering Bobby Nakihei: a Lynnwood Hawaiian legend
LYNNWOOD, Wash., October 28, 2021 – For many, Robert Kala Nakihei was the epitome of the aloha spirit. As the owner and founder of Bobby's Hawaiian Style Restaurant in Lynnwood, he was an active member in the music, church, Hawaiian, and culinary communities surrounding Snohomish County. Those who knew him said he always made people around him feel like family.
As a Vietnam veteran, having overcome Agent Orange exposure, a heart and kidney transplant, stroke, and diabetes, Robert, "Bobby," was known by his friends and family to be a survivor. But on October 3, he ultimately lost his life to the COVID-19 virus. He was 66-years old and fully vaccinated.
"I was confused. We all assumed that he was going to come out of it," Robert Nakihei Jr. (42), Bobby's son, told the Lynnwood Times. "It's confusion, then it's making sure that everyone is strong enough to process it. I might be going through it, but so is my family, so it's making sure the family unit comes together to get through this."
Bobby graduated from Moloka'i High School in 1972 and attended several colleges before enlisting in the Navy, proudly serving in the Vietnam War. He met his wife of 46-years, Diana, at He'eia Elementary School while coaching his volleyball team from James B. Castle High School.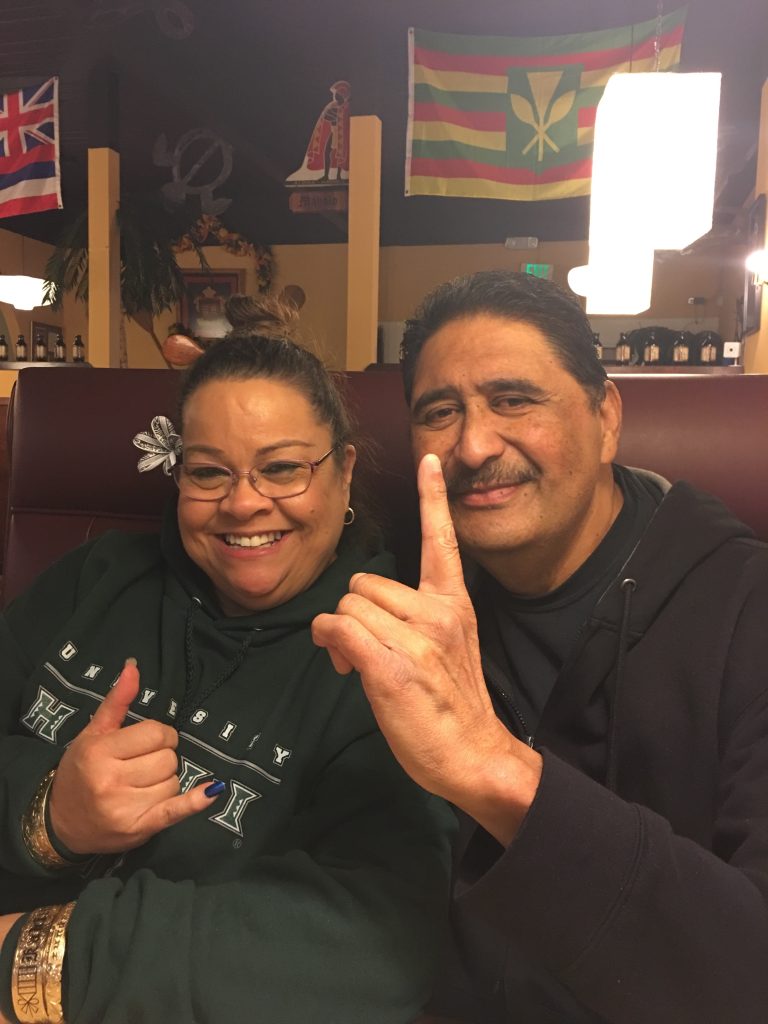 Before moving to Washington, Bobby was a bus driver in Honolulu and played bass guitar in several Hawaiian music bands, a passion of his that lasted his whole life.
The two moved to Lynnwood from Honolulu in 1989 and, upon noticing the lack of Pacific Islander food in the area, decided to open their own restaurant. They opened their first location in Everett in 1999 and a second location in Lynnwood in 2000, the first of which closed after Bobby's heart transplant when the couple decided to "slow down."
Bobby always had a passion for cooking, attending culinary school and owning several bakeries in Hawaii before opening his restaurant.
Active in his faith, Bobby was a certified minister and extremely involved in his Everett church. He loved to play music and supported many charitable luaus and events throughout the Puget Sound area.
"One of his best qualities was how he pursued his passions. He would talk about things then go after it. He always inspired me to do a lot of things and not really settle. If he believed in it, there was not much you could do to change his mind," Robert Jr. said.
Bobby's Hawaiian Style Restaurant was featured on restaurateur and television personality Guy Fieri's show Diners, Drive-Ins, and Dives twice, once in 2007 and again in 2018, as well as being featured on the Food Network. For the last 30 years, Bobby served the communities of Everett and Lynnwood with his Aloha spirit and authentic cuisine, remaining open throughout the pandemic, despite countless setbacks.
At the beginning of September, Bobby and his wife began to display symptoms of the COVID-19 virus. They had fevers, low energy, coughs, and trouble breathing. After deciding to get tested, they learned they contracted the virus.
Bobby was emitted to UW Hospital when his trouble breathing persisted. He was given a variety of medications to help bring air into his lungs. A month later, he passed away. His wife Diana has since made a full recovery.
"It was a struggle from the beginning. He was the one who showed me that life is gonna hit you in the chest, but you pull your pants back up and you push forward. He showed me strength," Robert Jr. said.
Following Bobby's passing, the restaurant closed for a week to allow the Nakihei family the opportunity to grieve. Within the past few weeks, hundreds of people stopped by to pay their respects, bringing flowers, cards, and memories showcasing the terrific influence Bobby had on his community.
"As far as the community and family, he just kind of held it together," Robert Jr. said.
A memorial service was held Friday, October 22, at the Evergreen Memorial Funeral Home in Everett. The Nakihei family deliberately did not choose to create a GoFundMe and kindly requested that no one else do so.
According to Bobby's son, "There is no GoFundMe and there never will be." If people would like to offer the Nakihei family their condolences, they can do so through prayer, messages, or phone calls, which he said "really does help the grieving process," and thanked everyone who has already done so.
"If I could send my father off with one thing, I would ultimately say thank you for doing the best job you could with whatever was available to you. He did it his own way, but he did it to the best that he could. And I'm very thankful for that, and my family is very thankful for that. Not only do I appreciate everything you taught me and showed me, just know that we got it from here," Robert Jr. told the Lynnwood Times.
Bobby's restaurant will reopen NOVEMBER 10 with Bobby's two children, Robert Jr. and Psalms (32) assuming management.