Marysville School Board Director receives mail threat of purple powder
MARYSVILLE, Wash., November 3, 2021 – While many Marysville students were trick-or-treating this Sunday, their district board member Keira Atchley and her family spent the day in fear after receiving a threatening letter filled with a purple powdered substance.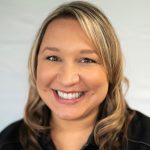 The envelope arrived on Sunday at the home of Atchley's mother, Christy Wilman. The letter, which had no return address and had begun leaking a purple substance, alerted Wilman who immediately called her daughter about it. With Atchley's permission, she opened it to find the unidentified powder, as well as a Christmas card, which read in all caps, "Your hate is consuming you." 
The family reported the incident to police on Monday and turned over the letter and its contents as evidence. 
Paramedics were dispatched to the scene, as the envelope's contents had not yet been identified and can be hazardous.
"When she opened it, she said her nose was burning, and it was all over her. It was all over her sweatshirt and hands and arms and face," Atchley told the Lynnwood Times. "I was angry and worried that my mom wasn't going to be okay." 
The powdered substance within the envelope has not yet been identified, but Atchley said her mother is doing fine, though still unable to wash the purple away completely. 
Atchley also said that she is the only board member to have received any such threats thus far. "It's just me. I'm sure that it's just me."
This is the second anonymous threat Atchley has received after another card appeared in the mail back in August. The first card, which pictured a smiling Donald Trump, was stamped on the back with the black raised fist logo, now often associated with the Black Lives Matter movement. "It said something like, 'He's smiling in this card because he has you fleeced,'" Atchley said.
Despite the insinuations of the letter, Atchley expressed that she is not particularly invested in politics. "We've got to quit listening to all the noise and focus on the kids. Focus on academics and leave the politics out."
This incident occurs amidst a greater tension between school boards and parents on a national level. And while she is certain the threats come from those opposed to her beliefs, Atchley's solution to the tension is to refuse to bow out of fear, and she suggests others do the same.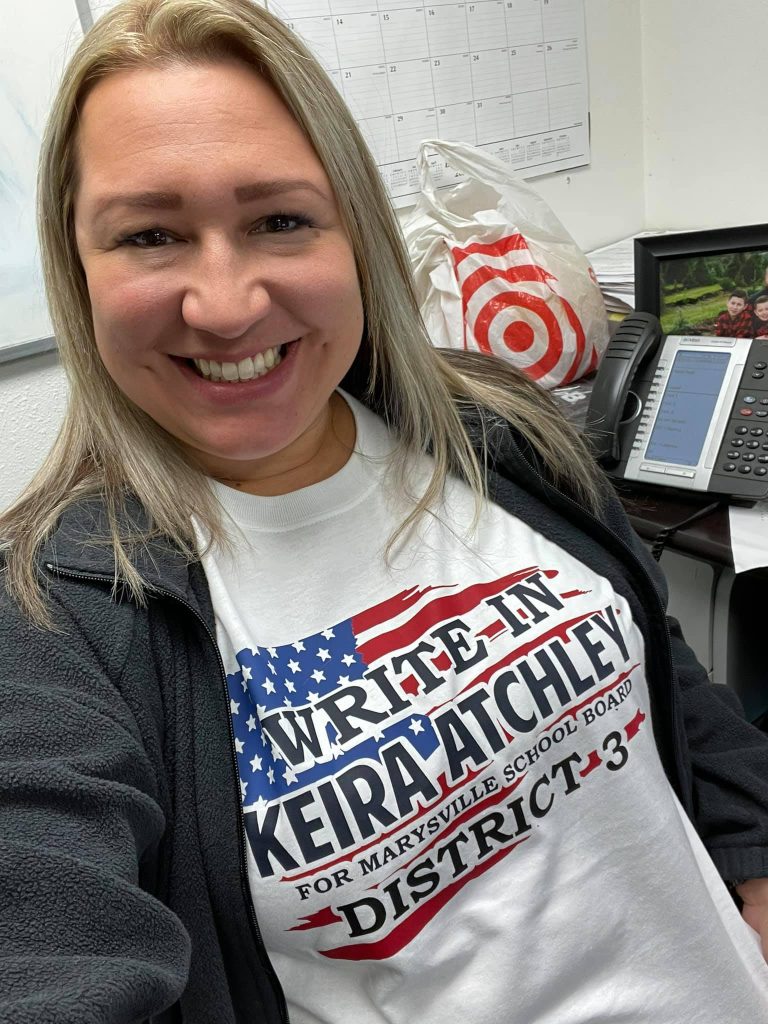 "For me, it's just to hold strong in what we believe and remember that the kids are the most important. This is about making sure the kids receive the education that they deserve. I'm not planning on changing my views or goals. We need to listen to parents because they know what's best for their child, and we have to keep that in mind. That's what I'm there for, to see that every child receives the education they deserve. We need to remember we signed an oath to uphold, and I think that's important."
Atchley was appointed to fill the vacant Director 3 seat on July 14, 2021 and will continue for the remainder of the term through December 2021. She is running for re-election as a write-in candidate for the Marysville School District No. 25 Director District 3. As of November 3, 16.64% of the votes are associated with the line "Write-in." Her challenger, Sherry Weersing received 83.36% of the vote.
"There's so much hate and divide in this world," Atchley said. "We have to come together for our kids."