Do Parents Have a Say over Education? Edmonds and Mukilteo respond
LYNNWOOD, Wash., December 2, 2021 – In November, the Lynnwood Times published an article entitled "Do Parents Have a Say over Education?" to discuss the controversial letter released by the National School Board Association (NSBA). 
Though the NSBA later removed and apologized for the letter, the effects of the letter included action by the Department of Justice, including a newly created "EDUOFFICIALS" threat tag, which serves to aid FBI investigation into those seen as a threat to school board members, teachers, and staff. 
Breaking: In the wake of yesterday's @FreeBeacon report, National School Board Association announces "we regret and apologize for the letter" to Biden admin characterizing concerned parents as potentially domestic terrorists pic.twitter.com/3RBufvWqAN

— Noah Pollak (@NoahPollak) October 23, 2021
Recently, Marysville School District has seen active harassment, including an outburst at a September school board meeting, as well as one board member, Keira Atchley, receiving threats in the mail on two different occasions. 
But the NSBA letter, as well as the actions of the DOJ, have blurred the lines between active harassment and civil dissent. At the time of the original article, the Lynnwood Times reached out to nine Snohomish County school districts to clarify their stance and policies on parents' involvement in education. At the time, only one district responded – Lake Stevens School District.
Recently, however, representatives for the Edmonds and Mukilteo school districts have reached out to make a statement. The correspondence between the Lynnwood Times and the two school districts is as follows.
Edmonds School District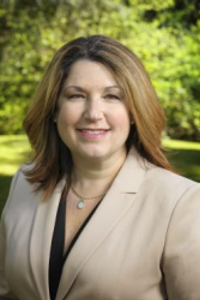 Deborah Kilgore, President of the Edmonds Board of Directors, reached out to respond to the issues. 
Lynnwood Times: Do you believe parents have a say over public education? If so, is their say limited in any way,  regarding curriculum, teaching methods, library resources, reading material, etc.?
Kilgore: Parents have many opportunities to be involved in their children's education in Edmonds School District. 
The process for selecting new curriculum to purchase in the District is lengthy and diligent, involving the piloting of suitable alternatives (those aligned with Common Core and WA state standards) in classrooms around the District, and getting feedback not only from teachers but also from students and parents about experiences with proposed curriculum. At some point during the process, alternatives are offered for review to the general public and parents are invited to look at textbooks, sample lessons and other curricular materials, and provide feedback in a survey.
Current curriculum is available for review. Every year, parents are invited to a curriculum night. At this event, parents meet teachers, learn about plans for the year,  receive a broad outline of the topics that will be covered, and learn some detail about how the teacher approaches topics and how parents can effectively support their students. There is a scheduled parent-teacher conference for elementary students each year in the fall and a follow-up for students and families who need it, in the spring. In addition, the District offers several opportunities throughout the year for parents to ask questions about certain curriculum being offered district-wide. For instance, there was a webinar recently for parents who were interested in learning about the health curriculum. And of course, parents can always talk to their children's teacher directly about what they are covering in the classroom and how they are doing it. My experience as a parent is that teachers have been quite responsive whenever I had a question or concern.  My experience has been that teachers welcome parent involvement.
In typical years when COVID is not a concern, there are opportunities for parents to volunteer in classrooms and in schools. Participation in parent groups (PTA, PTO, PSO, Boosters, etc.) is not only encouraged, but groups often are begging parents to get involved. Again, my experience as a parent and volunteer in schools is that my opinion and concerns were taken seriously by teachers and administrators. Parents should get in touch with their parent groups, who are meeting on-line currently. In many schools, the Principal and other administrators attend the meeting and answer parents' questions directly.
The District sets up advisory committees from time to time, in which parents can participate along with students, teachers, and administrators. I am aware of two standing committees – Equality Alliance for Achievement (EAACH) and Special Education Advisory – that meet monthly. To get involved in other kinds of advisory committees, parents should make their interest known to the Superintendent. There are also school-based advisory committees, including a standing Equity committee, so I encourage parents to consult your child's principal to learn how you can get involved there.
Parents have many avenues through which they can express their concerns. The ones listed above are the most effective and immediate, but if they don't feel like they are getting the response they want from teachers, they can speak to the Principal, go up the chain to administration, or even to the School Board. If they don't know where to direct their comments, there is a general question/feedback form on the district website and response is timely.
Of course, parents should learn what school board members do and make their voices heard at the ballot box. The school board sets the direction for the district and holds the superintendent accountable to the community, and voters ought to take this election seriously.
Parents are not always going to get the answer they want with regard to specific materials and methods. First, there are state standards to meet, so if someone is opposed to a topic that is required by state law, it is most effective to complain to your state legislator. Also, Edmonds is a rather large district with over 20,000 students, which means there will be a variety of needs and interests and even logistical issues that shape teaching and learning. It would be unworkable if each and every parent was involved in day-to-day decision-making in schools, which is why Edmonds hires highly qualified and experienced teachers to make those decisions and provide the excellent education that all students need and deserve.
Lynnwood Times: Has the district (board members, teachers, staff, etc.) received threats, harassment, or intimidation of any kind so far, and if so, can you provide examples? 
Kilgore: From time to time, public officials do receive what we consider threatening communications. I can't elaborate on specific cases over the years, but so far in Edmonds School District, it has been rare. We take care of threats using local law enforcement and the court system if necessary.
From time to time, schools receive threats, and these are taken very seriously in partnership with local law enforcement. I point you to our policy 3225 School Based threat assessment, which describes the extensive multidisciplinary work that goes into threat assessment.
Lynnwood Times: Has the district reported any individuals to the U.S. Department of Justice? If not, does the district consider this an appropriate course of action, or do you believe that concerns can be adequately managed by local and state law enforcement?
Kilgore: To my knowledge, no, the District has not reported anyone to the US DOJ. I imagine there is a scenario in which it would be appropriate to do so, but I have not encountered it so far. Further, my understanding is that the Washington State School Directors Association (WSSDA) took no position on the letter from NSBA that you referenced in your article.
Lynnwood Times: What message does the Edmonds School District have for parents who may have concerns over their child's education? 
Kilgore: Parent involvement has been shown to be an important factor in children's academic success and it is the surest way to have your questions answered and your concerns addressed on a regular basis. I know that not every parent can volunteer in a classroom given work schedules especially this year with COVID restrictions, but my hope is that each and every parent will find some way to be involved, and I will continue to advocate for new opportunities.

Mukilteo School District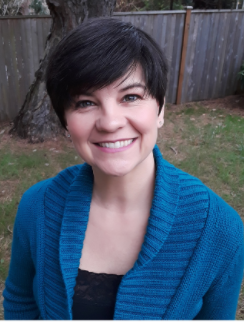 Mukilteo Communications Director Diane Bradford was willing to answer the following questions on behalf of the Mukilteo school district. 
Lynnwood Times: Do parents have a say in deciding what is taught in their public schools?
Bradford: The Office of Superintendent of Public Instruction defines the learning standards for each grade. If the district is considering new curriculum to meet those standards, it first goes to the Instructional Materials Committee, which includes about 20 people total, comprised of teachers, librarians, administrators, and parents/community members. The committee reviews and recommends curriculum for the board to consider for adoption. In some cases, like health and AIDS/HIV, parents review the materials ahead of time and may opt out their children from participating in the unit.
Lynnwood Times: Has the district reported any individuals to the U.S. Department of Justice? If not, does the district consider this an appropriate course of action, or can issues be adequately managed by local and state law enforcement?
Bradford: Our school board meetings have been peaceful and the people who have made public comments have followed the guidelines and shared their thoughts respectfully. We have not reported any individuals to the U.S. Department of Justice. If we did have a volatile attendee at a board meeting who was unresponsive to requests from the board or staff, we would likely ask for assistance from local law enforcement.
Lynnwood Times: What message does the district have for parents who may have concerns over their child's education, and what is the best method to communicate those concerns?
Bradford: If a parent has concerns over their child's education, we typically suggest they begin by talking with the teacher. If those conversations do not resolve the concerns or if the concern is about something schoolwide, they would talk with the school principal. After that, it would be the executive director who oversees those schools. The school board is actually the last place we'd recommend families contact because any resolution will involve staff and families working together, and the board doesn't supervise staff. However, if a parent has a concern about something districtwide, that may be something the board should hear. It really depends on the topic as some things are decided at the state level and not open for local decisions.
If someone does want to share a concern with the school board, they can email them or make a public comment during a board meeting. The board does not respond during the board meeting, but emails and comments will receive a written response as appropriate.