Mayor Smith to veto $40 car tab relief ordinance
UPDATED 1:20 p.m. Nov. 4, 2021: Added statement from Council President George Hurst.
LYNNWOOD, Wash., November 4, 2021 – In a memo to the Lynnwood city council sent yesterday, Mayor Nicola Smith will veto Ordinance 3400, relating to the City's $40 vehicle license fee, adopted by the City Council on October 25, 2021.
To view the memo to Lynnwood councilmembers to veto Ordinance 3400, click here.
"After careful consideration of Ordinance 3400 adopted by Council on Oct. 25, I am exercising my authority to veto this decision," Mayor Smith wrote in her email to councilmembers. "Eliminating vehicle license fees has far-reaching consequences that are not in the best interest of Lynnwood. Therefore, I am compelled to veto your decision based on the reasons outlined in the attached memo."
The ordinance to remove the fee was brought forth during the council's October 11 Business Meeting. From there, the ordinance got pushed into a Work Session on October 18 so that council members could debate its merits.
After public comments at the October 25 meeting, Council President George Hurst brought the motion forward to discuss the ordinance (#3400) with the council. The ordinance passed 4-3 for the $40 vehicle fees to be eliminated beginning in 2023.
Councilmembers Julietta Altamirano-Crosby, Patrick Decker, George Hurst, and Jim Smith voting to eliminate the $40 vehicle licensing fee and councilmembers Ruth Ross, Shannon Sessions, and Christine Frizzell voting to retain the fee.
Councilwoman Christine Frizzell defended her dissenting vote. "I support cutting taxes when time is taken to prepare equal cuts to expenses. All who live, work, and play in Lynnwood are well aware of the need for better maintained roads, potholes, sidewalks in school zones, ADA ramps, and walkable sidewalks," she told the Lynnwood Times after the October 25 business meeting.
"To cut funding that directly impacts these needs is short sighted and with disregard for all our community members. "
In her memo to the Lynnwood City Council, Mayor Smith shared a similar viewpoint.
"Throughout the COVID-19 pandemic, the City of Lynnwood has demonstrated its ability to adapt and respond to unforeseen circumstances through a blend of fiscal prudence, resiliency, collaboration, and innovation," Mayor Smith stated in the memo. "Uncharacteristically, this decision by City Council to repeal the $40 vehicle license fee without a full understanding of the true ramifications is an exception to our careful financial planning."
To override a Mayor Smith's veto, requires at least five votes. As it stands, the council is one vote short to override the mayor's veto.
Response to mayor's veto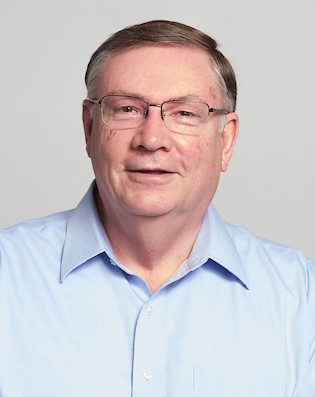 Council President George Hurst provided the following statement to Mayor Smith's expected veto.
"In a memo to the City Council, dated November 3,  Mayor Smith has vetoed the ordinance passed by the City Council on October 25 that eliminated the City vehicle fees (car tabs).  The Mayor wrote a three page memo to justify her veto.  My response is three sentences:
"During her eight year term this Mayor has consistently opposed any tax or fee relief for the community members of Lynnwood, and this veto is another example of that policy. 
"The veto is a rejection of the majority of voters in Lynnwood who in 2019, voted in favor of I-976 , the "$30 car tab" initiative. 
"The Mayor hid her intent to veto this ordinance until the day after election day,  a reflection of what I see as a mayor's dismissive attitude towards the voters of Lynnwood."