2021 Menorah lighting celebration Nov 28
LYNNWOOD, Wash., November 23, 2021 – The Chabad Jewish Center of Snohomish County invites you to celebrate the Festival of Lights with our annual giant Menorah lighting celebration, this year titled "light of healing". The Menorah lights symbolize the infinite value of every human being and the power we each have, to overcome the challenges we have all faced these past two years.
The 10th annual Snohomish County public Menorah Lighting Ceremony will take place at 4:00 pm on Sunday, November 28, at the Lynnwood City Hall 19100 44th Ave W, Lynnwood, WA 98036.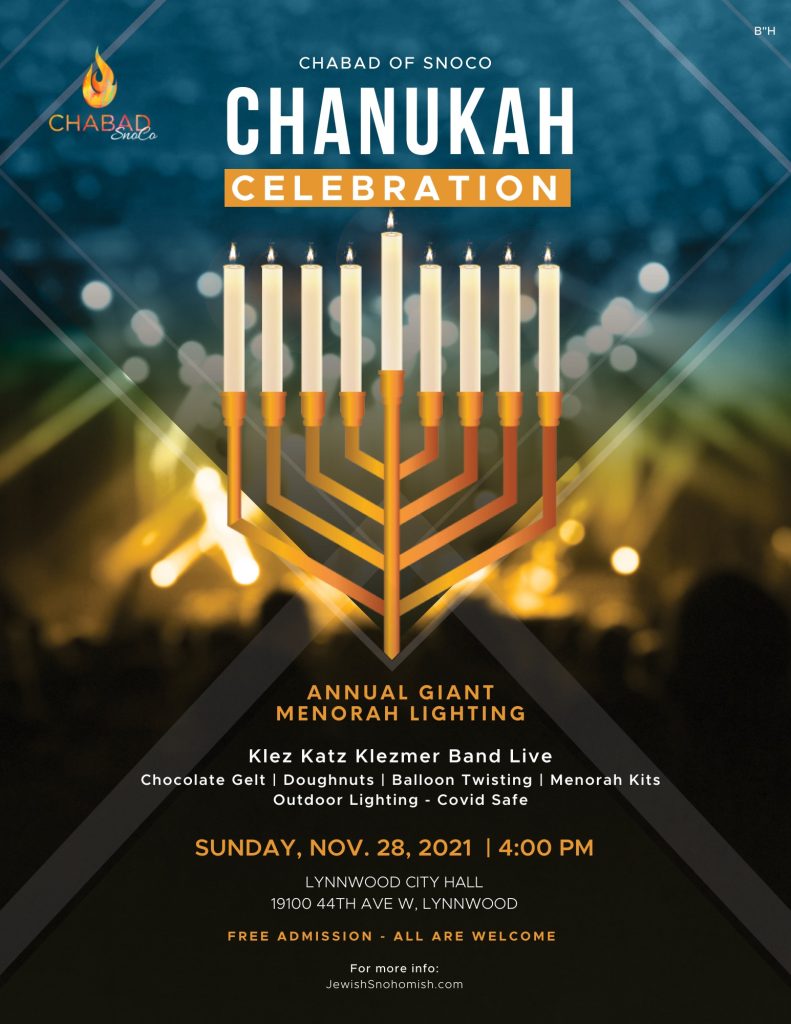 The outdoor (covered) event will feature remarks by Rabbi Paltiel and local elected officials, as well as the kindling of the giant nine-foot Menorah, prepackaged delicious Holiday treats, balloon twisting and musical performance by the Seattle based Klez Katz Klezmer band. 
The kindling of the Menorah each night of the holiday highlights Chanukah, a celebration for all time. "It is a holiday that enriches our lives with the light of tradition," said Rabbi Berel Paltiel, director of the Chabad Jewish Center.  "In ancient times our ancestors rededicated the Temple in Jerusalem with the Menorah. Today, we rededicate ourselves to bringing light and healing to our world and making this world a better and brighter place." Chanukah also propagates the universal message that ultimately good prevails over evil, freedom over oppression and light over darkness.
In its Chanukah outreach campaign, Chabad of Snohomish County joins thousands of Chabad centers across the globe that are staging similar public displays of the Menorah and its symbolic lights. From Australia to Africa, Columbia to Hong Kong, New York City's Statue of Liberty to the White House lawn, hundreds of thousands will experience the joy of Chanukah with Chabad.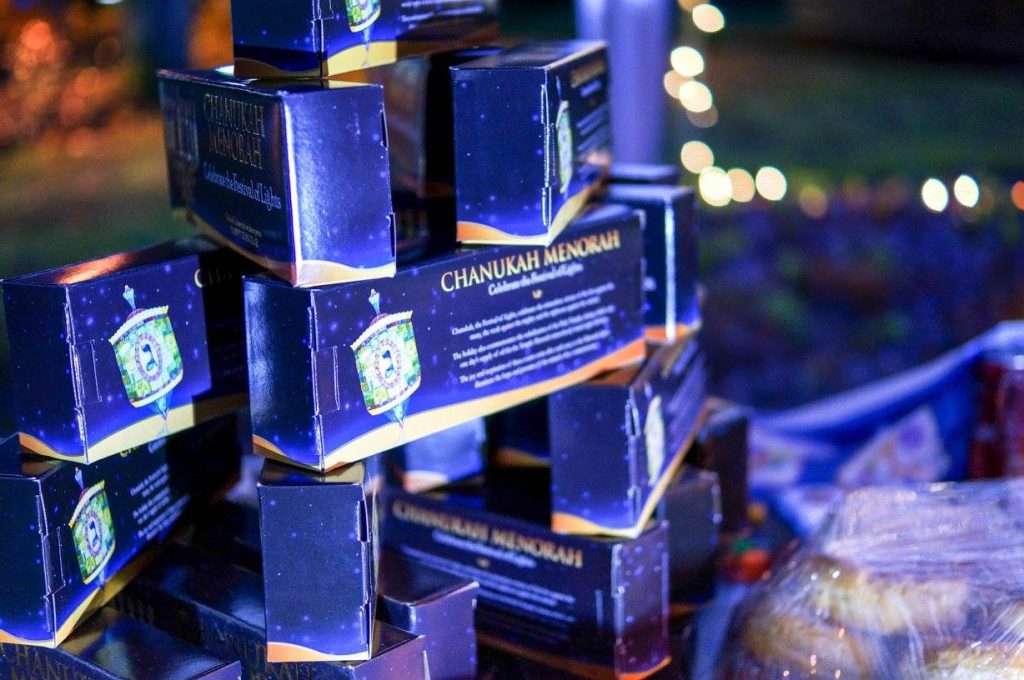 To view highlights from past events click below: