International concern grows for the welfare of Chinese tennis star Peng Shuai
LYNNWOOD, Wash., December 7, 2021 – International concern for the welfare of Chinese tennis star Peng Shuai has brought some to question boycotting the 2022 Winter Olympics in Beijing. The Biden administration announced on Monday that no U.S. government official will be attending the 2022 games, citing human rights concerns as the reason. Currently, U.S. athletes are not prevented from participating in the 2022 games.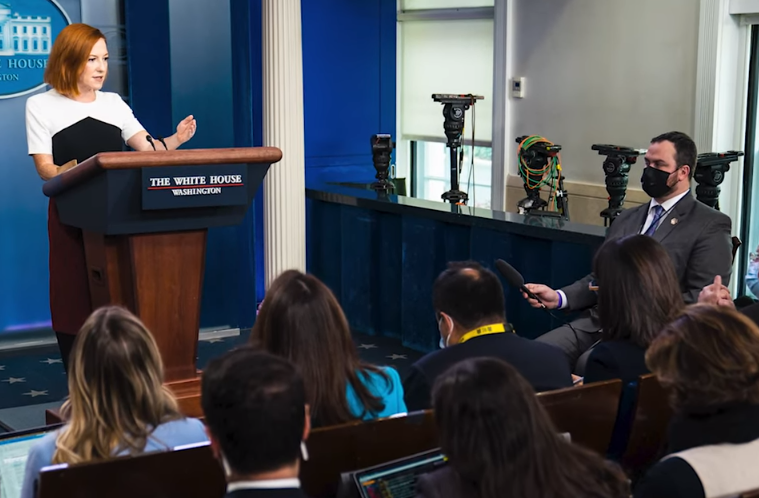 "U.S. diplomatic or official representation would treat these games as business as usual in the face of [China's] egregious human rights abuses and atrocities in Xinjiang, and we simply can't do that," White House Press Secretary Jen Psaki said. "The athletes on Team USA have our full support. We will be behind them 100 percent as we cheer them on from home."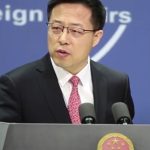 China's Foreign Ministry spokesman, Zhao Lijian, was quick with criticism for the announcement, calling it "a serious affront to the 1.4 billion Chinese people."
"I want to stress that the Winter Olympic Games is not a stage for political posturing and manipulation," Zhao said. "U.S. politicians keep hyping a 'diplomatic boycott' without even being invited to the Games. This wishful thinking and pure grandstanding is aimed at political manipulation."
While the disappearance of Peng was not mentioned by the Biden administration during this announcement, it is hard to separate the two. In November, the Biden administration was "deeply concerned" for Peng and wanted "independent, verifiable proof" of her wellbeing. The tennis star has not been seen in public since the beginning of November, following her accusation of sexual assault by a former high-ranking Chinese Communist Party official.
In a quickly deleted social media post on Weibo — what The Atlantic called "China's censored version of Twitter" — on November 2, Peng wrote about her encounter three years ago with former vice premier Zhang Gaoli, saying, "That afternoon I didn't agree, and I kept crying." Peng alleges the assault took place at Zhang's residence and that someone guarded the door to the room. She also admitted to a consensual affair with Zhang, though she didn't specify dates.
Peng Shuai understood the risks of this allegation
"It doesn't matter if I'm hitting a rock with an egg, or being a moth that flies towards the flame," Peng said in the post. "I am telling the truth about what happened between us. With your intelligence and wits I am sure you will either deny it, or blame it on me."
She has arguably not been heard from since. In recent years, China has had other high-profile individuals disappear, such as Zhao Wei, Fan Bingbing, and Jack Ma, only for them to resurface later with little-to-no explanation. Some see this as a warning to the citizens of China that even the rich and famous are not immune to the reach of the government.
As for Peng Shuai, International Olympic Committee's (IOC) President Thomas Bach reportedly had a video call toward the end of November with her, saying in a statement she appeared to be "safe and well, given the difficult situation she is in." However, questions remain about the validity of the IOC's statement. Further complicating the issue — beyond the relationship between China and the IOC in regards to the 2022 games— is a photograph of then Vice Premier Zhang Gaoli and IOC President Thomas Bach. 
Unconvinced by the IOC statement, the Women's Tennis Association (WTA) suspended all tournaments in China. WTA Chief Steve Simons stated he had "serious doubts" that Peng Shuai was "free, safe and not subject to intimidation."
"In good conscience, I don't see how I can ask our athletes to compete there," Simons said. "If powerful people can suppress the voices of women and sweep allegations of sexual assault under the rug, then the basis on which the WTA was founded — equality for women — would suffer an immense setback. I will not and cannot let that happen to the WTA and its players."
. #WhereIsPengShuai pic.twitter.com/51qcyDtzLq

— NaomiOsaka大坂なおみ (@naomiosaka) November 16, 2021
Not all of the tennis world is on board with the heavy financial decision to pressure China. While stars like Serena Williams, Naoki Osaka and Novak Djokovic have voiced support and concerns for Peng Shuai, the International Tennis Federation stated it "does not want to punish a billion people."