Lynnwood recognizes December 18 as Refugees and Migrants Day
LYNNWOOD Wash., December 15, 2021 – Monday was a historic day for the City of Lynnwood. For the first time in its history, the city issued a proclamation making December 18th Refugees and Migrant's Day in Lynnwood.
Councilwoman Altamirano-Crosby read the proclamation aloud during Monday's City Council Business Meeting, first in English, then in Spanish.
"We call upon public officials, educators, businesses, communities, volunteers, and all the people of Lynnwood, Washington to observe this day to honor and celebrate the thriving cultures and positive values of the Migrant and Refugees and we encourage all residents to join us in extending our gratitude and appreciation for their hard work and dedication," the proclamation states.
Altamirano-Crosby was instrumental in bringing the proclamation forward. Prior to Monday's meeting, she sent an email to her fellow council members, which read:
"As a City Council member and specifically as a member of the immigrant community, and in recognition of the contributions and struggles of migrants and refugees here and everywhere, I invite you to adopt December 18th as International Refugees and Migrants Day, and reaffirm our commitment to the respect and promotion of refugees and migrants rights, to truly declare Lynnwood the welcoming city that we aspire it to be."
In response to the City adopting the proclamation, the councilwoman said she hopes that the City continues to acknowledge the day in the years to come.
Van Dinh-Kuno, the Executive Director of Refugee & Immigrant Services Northwest, appeared via zoom to accept the proclamation and speak on behalf of Lynnwood's refugees and immigrants. After talking about how many refugees and immigrants have called Lynnwood their new home over the years, specifically mentioning the recent increase of Afghan refugees in the city, Dinh-Kuno said, "that says a lot about the City of Lynnwood, and the care you're giving to refugees and immigrants in our county."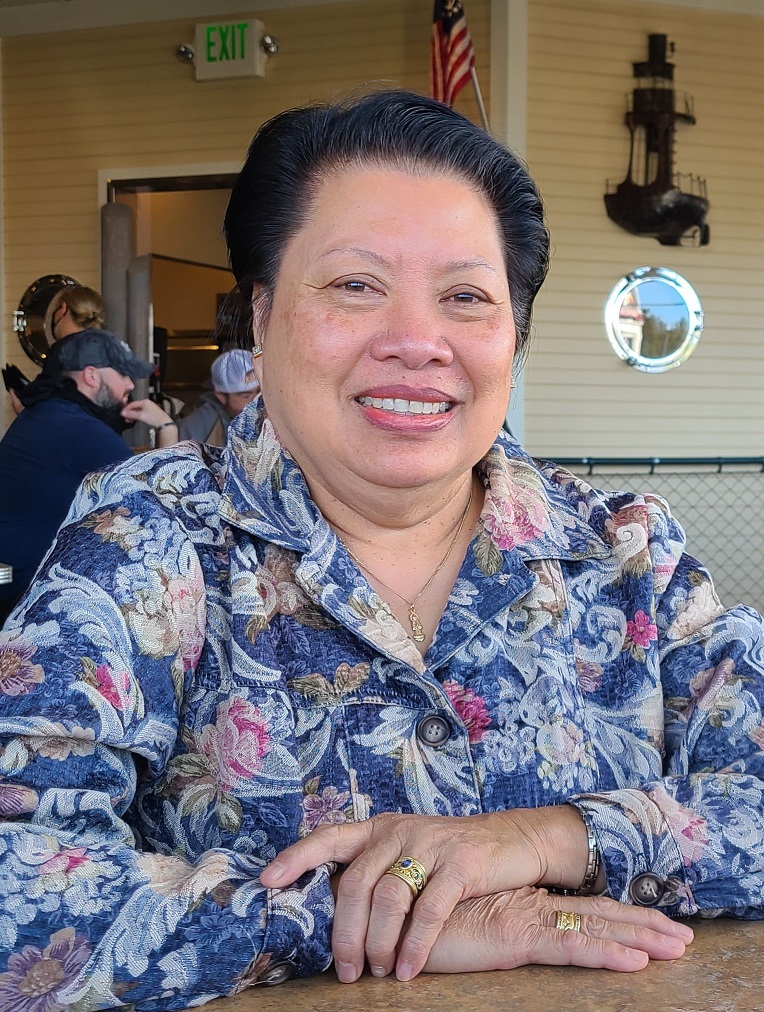 According to Dinh-Kuno, Snohomish County has received 335 Afghan refugees since August, and 80% of them reside in Lynnwood—and that's no accident. Dinh-Kuno explained that the Afghan refugees talk to each other about coming to Lynnwood.
She recounted how she recently helped an Afghan man named Amad reunite with his friend in Lynnwood. Amad was living in Maryland, Virginia, and was due to be transported to Florida. "He called crying and pleading, and asked me 'do I have to go to Florida? I want to go to Lynnwood, Washington,'" Dinh-Kuno said.
"I asked him, 'Amad, do you know the location of the city of Lynnwood?' He told me a friend of his left New Jersey for the City of Lynnwood, and that they have great services. 'The school system is wonderful, and the college is ready if myself and my wife want to sign up for English classes at the college. Could you please help me to change my itinerary so I can go to Lynnwood, Washington?'" she continued.
Dinh-Kuno relayed to the council how she and her team were "scrambling" to help Amad because he was supposed to get shipped out in 48 hours. "We worked day and night. We woke up at five in the morning and revised his process so he wouldn't get sent to the state of Florida."
"He arrived here with his family of five," she said. "We're helping them apply for public assistance and [are] starting the process to help him find employment and a home."
Dinh-Kuno specifically thanked Mayor Smith and Councilwoman Altamirano-Crosby for their contributions to helping Lynnwood's refugees. "It's the generosity of the city of Lynnwood and the care of the city of Lynnwood that make a welcoming community," she continued. "You will see more and more refugees and immigrants who want to come to Lynnwood."
"So, on behalf of refugees and immigrants living in the city of Lynnwood, I thank every one of you. I thank you for your care and dedication to your community and your community right now—we speak 301 languages. So thank you very much for having me tonight," she concluded.
Afterward, Dinh-Kuno shared with the Lynnwood Times how she feels that the City's recognition of its refugees and immigrants was "long overdue" and that without an immigrant on the council, referring to Councilwoman Altamirano Crosby, "it probably wouldn't have happened for another 20 years."
To read the proclamation in its entirety, click here. To read the proclamation in Spanish click here.