Puyallup man sentenced to 46 months for his actions in U.S. Capitol breach
WASHINGTON D.C., December 22, 2021 – According to court documents, Devlyn Thompson, 28, of Puyallup, was among individuals in a crowd on the Lower West Terrace of the Capitol who were pushing against and assaulting Metropolitan Police Department (MPD) and U.S. Capitol Police (USCP) officers in the tunnel leading into the U.S. Capitol.
Thompson and others in the tunnel yelled obscenities at police and encouraged the continued assault. Thompson was part of a group that threw objects and projectiles at the officers, including flag poles, and grabbed and stole the officers' riot shields to prevent them from defending themselves against the violence.
At approximately 2:21 p.m., Devlyn Thompson personally observed police order rioters to stop, physically push the crowd back, and deploy pepper spray in an effort to try to stop the ongoing assault. Later, Thompson entered a tunnel on the West Front Terrace that led to an entrance to the U.S. Capitol, where members of Congress were sheltering in place.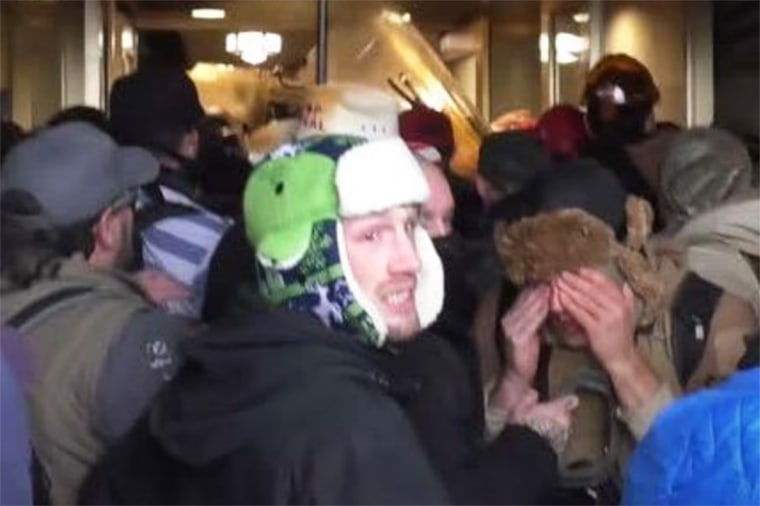 Thompson joined rioters in that tunnel and assisted other rioters in their assault of officers by helping them seize and use stolen law enforcement shields for approximately 13 minutes. Thompson also helped throw a large speaker at the front line of officers, and he later picked up a metal baton from the floor of the tunnel and swung it overhead and downward against the police line in an apparent effort to knock a can of pepper spray from an officer's hand and stop the officer from pepper-spraying the rioters. After more pepper spray was deployed by the rioters and the officers, Thompson retreated from the archway area.
According to Newsweek, defense attorney Elizabeth Kelley argued for the court to show leniency as Thompson's placement on the autism spectrum leaves him impressionable. However, U.S. District Judge Royce Lamberth said autism isn't an excuse for assaulting a police officer and added that Thompson's $90,000 per year job as a rental property manager is evidence of his ability to function in society.
Thompson pleaded guilty on Aug. 6, in the District of Columbia, to assaulting, resisting or impeding officers while using a dangerous weapon. Thompson was arrested on that same date and has been in custody ever since. Judge Royce C. Lamberth also ordered him today to pay $2,000 in restitution. He also must serve a period of three years of supervised release following completion of his prison term.
The case was prosecuted by the U.S. Attorney's Office for the District of Columbia and the Justice Department's National Security Division. Valuable assistance was provided by the U.S. Attorney's Office for the Western District of Washington.
The FBI's Washington Field Office investigated the case, with valuable assistance from the FBI's Seattle Field Office, the U.S. Capitol Police, and the Metropolitan Police Department. The FBI's Washington Field Office identified Thompson as #67 in its seeking information photos.
In the 11 months since Jan. 6, more than 700 individuals have been arrested in nearly all 50 states for crimes related to the breach of the U.S. Capitol, including over 220 individuals charged with assaulting or impeding law enforcement. The investigation remains ongoing.
At least eight others from Washington state have been charged in connection with alleged participation in the insurrection, according to the Seattle Times. Those persons are: Tyler Slaeker, 39, of Federal Way; Daniel Lyons Scott, 27, a former Arlington resident; Joseph Elliott Zlab, 51, of Lake Forest Park; Mark Leffingwell, 51, of Seattle; Ethan Nordean, 30, who lives near Auburn; Jeffrey Grace, 61, of Battle Ground, Clark County; Taylor Johnatakis, 38, of Kingston, Kitsap County; and Marc Bru, 41, of Vancouver.
---
Content Source: U.S. Department of Justice Press Release