Cash reward offered for Lynnwood cannabis robbery suspects
LYNNWOOD, Wash., January 21, 2022 – North Lynnwood cannabis store, Green Lady, was robbed by four-armed men Wednesday night, January 19, stealing around $6,000 in cash and up to 3 thousand dollars in product.
The latest robbery in Lynnwood is one of several ongoing armed robberies in the area that are targeting cannabis stores for their predominantly cash-only businesses models since the federal government still considers cannabis an illegal narcotic.
Staff at the Green Lady lock their doors at sundown as a security measure, keeping the open sign lit, and checking customers I.D.s at the door. On the evening of Wednesday, after hearing a potential customer attempt to enter, staff opened the door and was immediately rushed by four men wearing masks, dressed completely in black, each armed with handguns.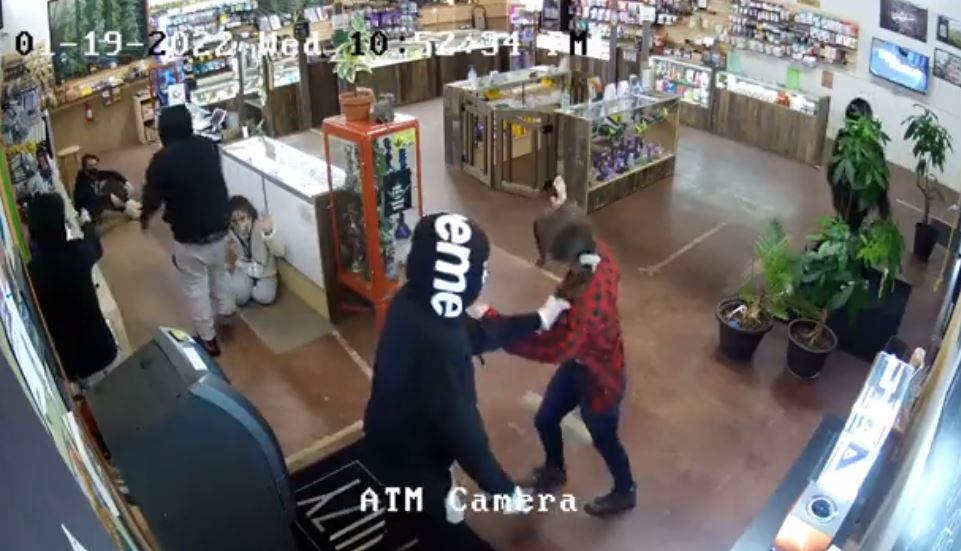 "The first thought through my head was oh sh*t, I was surprised it was actually happening as much as I expected it given how many robberies there have been lately," Monique Conrad, assistant manager at Green Lady who was working that night, told the Lynnwood Times. "From there all I was thinking about was that my two bud tenders were so young, they're pretty freshly twenty one, and that this was the last thing they needed to be experiencing, but they all did the best they could."
All four men, ranging in age from 18 to 25, and around 5-foot 8-inches to 6-feet tall, wore white gloves and began forcing the staff to the ground. One was identified as White, two as Black, and one as Hispanic.
Without a doubt Conrad believed these were the same people who have been conducting robberies throughout Seattle and Snohomish County, based on the security footage of cannabis stores throughout the area.
"They're in the same outfits in all of them," Conrad said.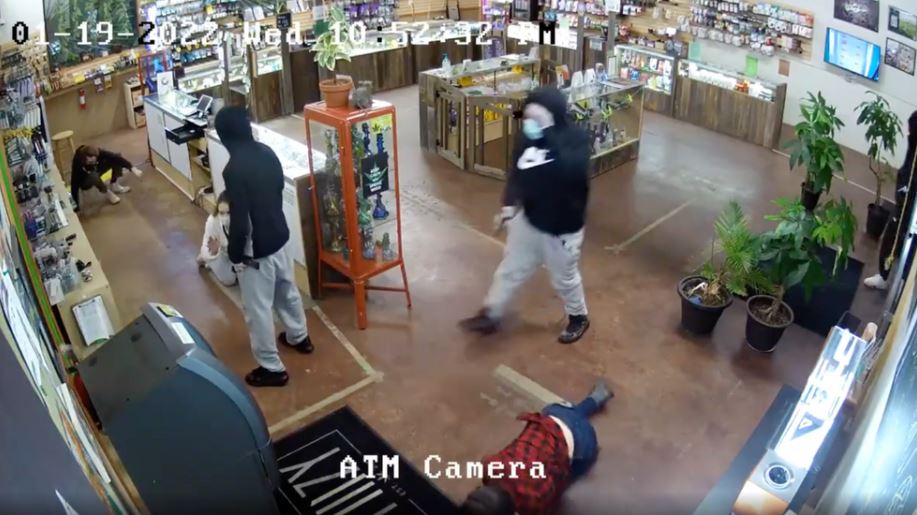 According to Conrad, there seemed to be one individual who was more organized than the others wearing a black Supreme sweatshirt, black leggings, gray shorts, a ski mask that only revealed his eyes, and a camouflage pistol.
Accompanying the ringleader, the other three men wore masks and all black. One wore a black puffer jacket, black jeans, and black/white air force shoes, another wore gray sweatpants, a sweatshirt with a gray bottom half and a black top half, and a jacket that he has worn to several robberies, and the other wore gray sweats and a black Nike sweatshirt.
"The ringleader seemed more organized as though he had a plan on how it would go down," Conrad told the Lynnwood Times. "The others seemed more timid and chaotic, picking up the same things and causing damage to the store just for the sake of causing damage."
This "ringleader" ushered Conrad to the office at gunpoint and demanded she open the safe. When Conrad explained she did not have access the ringleader explained he used to work for a dispensary and "is not stupid" and if she's not careful she'll receive a "bullet through the head."
Despite the ringleaders admitted background, neither Conrad nor anyone at the store had access to the safe. When one of Conrad's co-workers attempted to explain this to the ringleader, he put his firearm to his cheek and threatened to pistol whip him.
"The level of aggression they had was something I've never experienced," Conrad told the Lynnwood Times. "It didn't seem like an empty threat, that they were just trying to scare us; it really seemed like he was just seconds away from pulling that trigger and I wasn't going to get to tell my husband goodbye."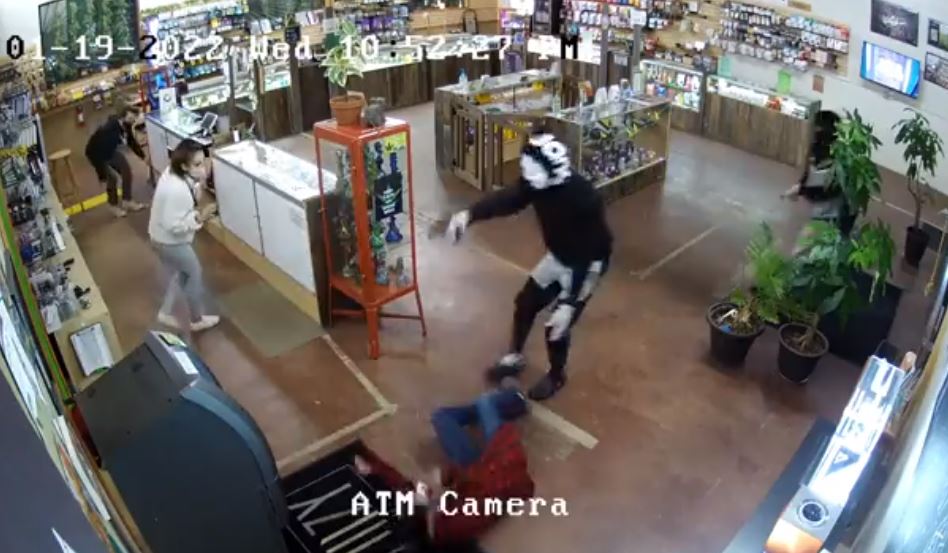 After a few attempts at opening the safe the ringleader must have decided it would activate an alarm and gave up. The four men left with around $6,000 in cash and up to three thousand dollars in product, leaving a trail of damage to the store and its product, and a trail of weed leading to their getaway car.
Conrad believes cash was the main motivator of the robbery as the location typically carries a large amount of cash on site and the product stolen were of low price-points with trackable barcodes.
"It's by far the most traumatizing thing I've ever been through but staying silent isn't going to get them caught," Conrad said. "I was completely overwhelmed with a crippling level of fear and lack of knowledge of what to do beyond comply. It was the most fear I've ever felt in my entire life; I genuinely thought that I was going to die.
Green Lady is looking at increasing its security, going forward, and offering their staff time off to deal with the emotional repercussions. They've teamed up with other cannabis stores in Lynnwood and the surrounding area and are offering a $2,000 cash reward for any information on identifying the suspects.
The incident, and others similar in the area, are currently being investigated by the Snohomish County Sheriff's Office.
"Anybody else whose working at night, lock yours doors, keep yourself as safe as possible, do whatever you can to keep yourself alive because your life is not worth any of the product in the store," Conrad said.
---
Keyword: Cannabis Robbery Lynnwood