Nine years after Washington legalized cannabis, some cities still resist
LYNNWOOD, WA – It's been nine years since Washington State passed Initiative 502, legalizing recreational cannabis for persons 21-years or older, yet some Snohomish County cities, including Lynnwood, are still resistant to welcoming the industry.
Lynnwood's Moratorium
As of today, there are no recreational cannabis stores within Lynnwood city limits, despite four licenses (or title-certificates) allocated to the city by the state. All four of these licenses, which are issued by the Washington State Liquor and Cannabis Board, are accounted for by individuals who must wait for the city's approval before they are reinstated as retail licenses.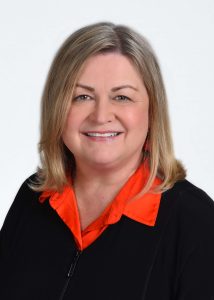 "Nobody can convince me that marijuana isn't a gateway drug that leads people to opioids, meth, heroin and alcohol," Mayor Nicola Smith told the Lynnwood Times. "These are all drugs that have resulted in the carnage of the past generations of our young people and families.
She added, "My siblings and other family members started with pot in their young teen days. Everyone of them has lasting physical and mental consequences from their addictions to drugs and alcohol, including my brother who committed suicide."
Mayor Smith has made it her personal mission to "find support getting interventions to help humans heal before drugs convince them to engage in criminal activity."
The culmination of Mayor Smith's efforts, with Lynnwood city staff's (including police) work is the realized dream of the Community Justice Center project, which is a rebuilding and re-imagining of the Community Justice Center to allow the necessary space and function to bring "the best justice service to our community."
"We know that we can't arrest and jail people out of addiction," said Mayor Smith. "Our new Justice Center will be providing programs and services that support people in getting themselves woven back into the fabric of our community and leading healthy and productive lives."
Despite Mayor Smith's personal beliefs, she told the Lynnwood Times she would not stand in the way of retail cannabis shops opening in Lynnwood, because she recognizes people (some close to her) who find relief and healing from cannabis products.
"The people voted to legalize it; so just because my personal beliefs and experiences don't align with the use of marijuana and its consequences, doesn't mean that I am going to be a barrier to what the people have legalized," Mayor Smith said. "The revenue to the city by way of taxes will certainly be used up by our safety programs as they scoop up those who engage in a journey of drug use and the consequences thereof."
One of the City Council Members pushing for recreational stores in Lynnwood is City Council President George Hurst, who was originally on the planning commission when the moratorium was enacted in 2015.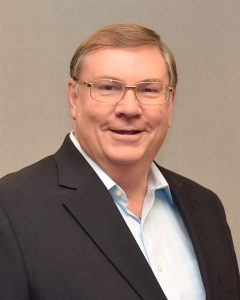 At this time the council had its concerns with how the industry would be controlled, and ultimately was in favor of the ban. Hurst, as well as many other council members, have since changed their mind after witnessing the positive effects of the industry in surrounding cities such as Everett and Mukilteo.
"It's time," Hurst said. "It's a legal business in the state of Washington. We're one of the few cities in the area that has a ban on it. I know our mayor is resistant to it but it's the council that creates the policies. She can have her opinion, and that's great, but there are council members that feel that it's time."
Hurst plans on bringing this decision back to the council sometime this year, possibly June, when Ian Cotton's council vacancy is filled.
The City of Lynnwood voted in favor of recreational marijuana back in 2012 and a recent petition within the city collected over 1,200 signatures in support of cannabis. Hurst believes Lynnwood, despite its residents and council being in favor, has taken so long to welcome the industry due to "old school thought."
When councilman Hurst reintroduces the idea of adopting recreational cannabis stores to the Lynnwood City Council, it will go to the planning committee to take into account zoning orders to ensure cannabis stores do not open too close to schools and churches.
Businessman Henok Abraha
The organizer of the survey is Lynnwood resident Henok Abraha, one of four license holders in Lynnwood awaiting approval by the city before he can open a store. Abraha hired a firm, pre-COVID, to conduct the petition to understand the city's level of interest and received over 1,200 signatures in two weeks.
"It proved there is interest in Lynnwood," Abraha told the Lynnwood Times. What was noticeable, to Abraha, upon conducting this petition was how many of Lynnwood's residents were shocked to realize there were no recreational stores within the city limits even after voting for it in 2014.
"We are working on overturning this moratorium in Lynnwood. There's not a lot we can do. We just have to present our case to the Lynnwood city council, try to get them to understand it and hopefully it'll change the rules," Abraha said.
Abraha obtained his license a few years ago when these were being dispersed. He partnered with those who had 5052 license and submitted a location to Lynnwood, approving cameras and alarms as if he was going to open a store.
Since that time, there have been changes to the law through which title certificate owners are not required to maintain property if a city is in a moratorium. Because of this he does not have a location, as of now. He is awaiting on the city council to change the rules and designate zoning before choosing one. Abraha is also a license holder in the city of Shoreline, where he operates the store Kush Club.
"You're just kinda waiting. I can't understand a lot of these unknowns. It's been six years. Any research that needs to be figured out…you can look at neighboring cities, you can talk to law enforcement," Abraha said. "It would be amazing to have a store in the same place I grew up, to know half the people that may come in, and serve this community."
Mill Creek Moratorium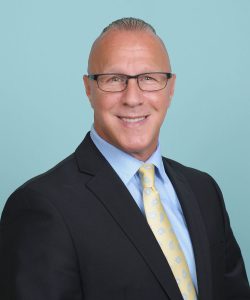 Lynnwood is not the only city in Snohomish County to be cautious of allowing recreational stores into their cities. The city of Mill Creek, like Lynnwood, has no recreational marijuana stores within its city limits and Mill Creek Councilman Vincent Cavaleri wants to keep it that way.
"Today marijuana is easier to access and more potent than ever, and a higher percentage of people who use are heavy users, compared to people who drink alcohol or smoke cigarettes," Councilman Cavaleri told the Lynnwood Times. "Despite the widespread usage, there is little public awareness, and even denial, of the facts and the dangers. Crime rates, DUI's and traffic accidents have all risen in states that have legalized the drug for recreational and medicinal use, not to mention minors in possession of the drug."
Cannabis Contribution to the Washington state Economy
In a recent study conducted by Washington State University, the cannabis sector contributed $1.85 billion to gross state product in 2020 and supports over 18,697 full time jobs . Retail cannabis sales grew 21% between 2019 and 2020 and grew 605% between 2015 and 2020.
Marijuana Excise Taxes are the fastest growing component of the state's General and Selective Sales Tax revenues with tax revenues from direct cannabis retail sales being $468.81 million. Washington State has had lower growth rates in retail cannabis sales compared to both Oregon and Colorado since 2017.
Cities of Arlington, Everett, and Mukilteo welcome cannabis employers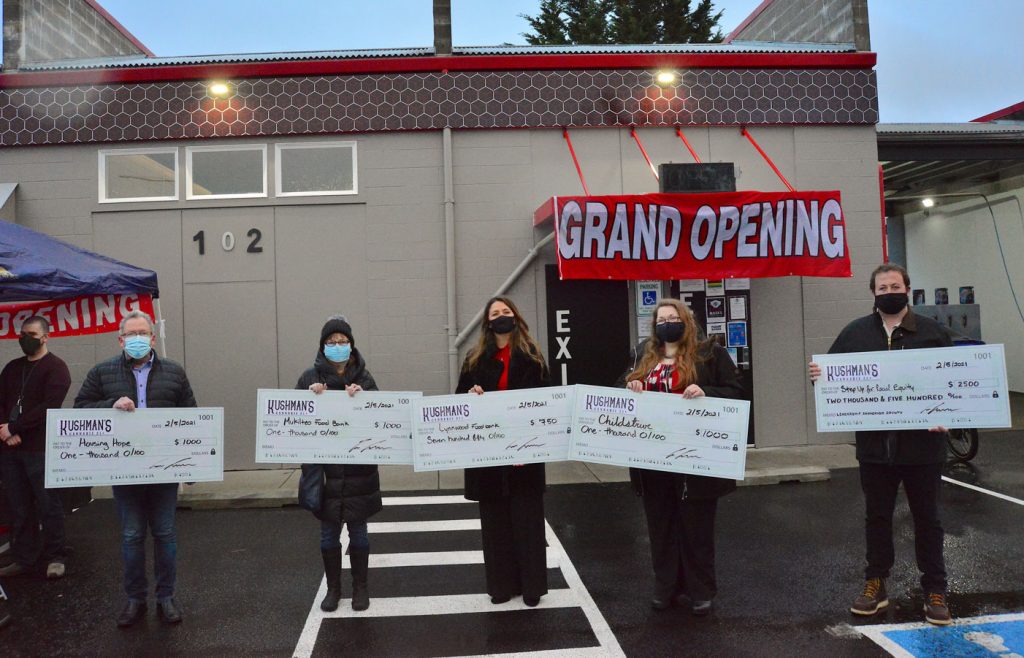 In the surrounding city of Mukilteo, which has two state-appointed licensed stores, Mayor Jenifer Gregerson believes there has been only perceived positives.
"I appreciate the contributions that the Kushman's store have provided to our community: donations to the Boys and Girls Club, Food Bank, etc. There are very few 911 calls related to the stores- not more than any other business…The industry provides jobs. It is heavily regulated, which ensures only adults are able to visit and use marijuana. The medicinal benefits are also important to those who need them to handle medical conditions," Gregerson told the Lynnwood Times.
The city of Mukilteo had a choice in creating regulations and deciding which zones would allow a store.
"If the City Council had decided to forbid them, we would not have received some revenues that the state shares with cities, or the revenue that comes from the sales tax related to the store," Gregerson said.
Mayor Barbara Tolbert, of Arlington, shares a similar thought. When the idea of opening recreational cannabis stores in the city of Arlington came up, Mayor Tolbert was like many others, wary of how the new industry would be handled.
"It was the will of the voters. Our city passed it, so it was our job to make it work," Tolbert said.
Mayor Tolbert sat down with the business owners to form a coalition and organize a strategy leading up to the opening of stores. So far, she's had no regrets.
"It's been everything we could all hope for," Tolbert told the Lynnwood Times. "It's created jobs for 125 people, with livable wages and benefits, [and] there's revenue from the state. The business owners have blended in with the community offering their agricultural expertise to city parks, and donating to flex funds, etc."
Even in larger Snohomish County cities, such as Everett, the largest city in Snohomish county with a population of over 100,000, the experience has been resoundingly positive according to Mayor Cassie Franklin.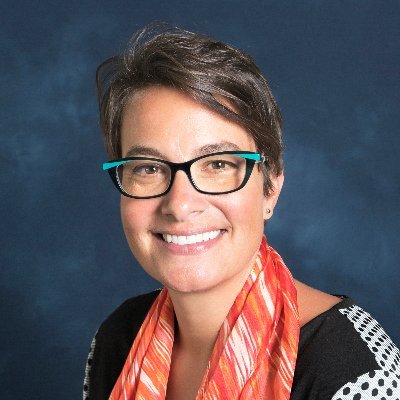 Mayor Franklin was a member of the committee back in 2012, when the decision to open recreational cannabis stores was being discussed and she, similarly, had her concerns. Within the past eight years of operating under five state appointed licensed stores, Franklin told the Lynnwood Times there has been more positives than negatives.
In a recent study conducted by the city of Everett, there was no noticeable increase in crime related to marijuana, no increase in DUI stops or arrests, and no concerns on the basis of public safety.
Additionally, there has been no indication to any increases in underage marijuana use, one of the city's original reservations. The opposite has occurred, according to Franklin, and a decrease in underage cannabis use was observed in the city's recent study.
Based upon the city's success with the recreational cannabis industry and the data they've gathered, Everett has since extended its appointed licenses to an additional two, for a total of seven licenses.
"Initially we were hesitant about welcoming additional retail marijuana establishments into our City, not knowing what the impact would be," said Mayor Franklin. "But after our City Council's Public Safety Committee studied the issue carefully, the data showed this industry wouldn't impact our City any differently than other retailers, such as small grocery stores, in the city."
She continued, "Now that these businesses have been part of our community for several years, I've found that overall, they have had a positive impact on our economy. Some cannabis businesses are very positively engaged in philanthropic efforts and giving back locally. I would recommend neighboring jurisdictions consider the benefits this industry could bring to their communities."