SEATTLE, Wash., Feb 18, 2022 – "Pick on someone your own caliber" is the motto of the Pink Pistols, an LGBTQ gun rights organization in the United States and Canada that advocates for the use of lawfully-owned and concealed firearms for the self-defense of the sexual minority community.
In the public eye, gun rights are often affiliated with a conservative ideology and LGBTQ rights are seen as liberal. Pink Pistols, a non-partisan, apolitical group tries to shatter these biases by showing their members that gun rights are for everyone, regardless of political belief. They are not sponsored by the NRA, completely self-funded, and exclusively run by volunteers.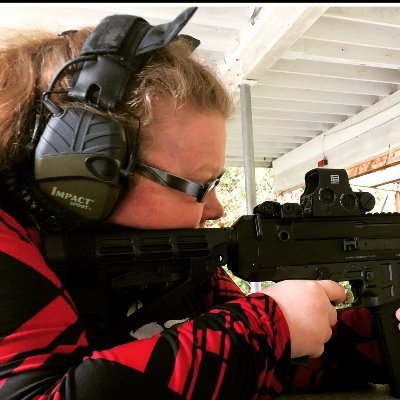 "There's the liberal gun owners, there's the liberal gun club, there's the socialist rifles associations. There are a lot of other firearm groups that are out there, and our members span the entire political spectrum," Sharyn Hinchcliffe, Administrator of the Pink Pistols Seattle-Tacoma chapter, told the Lynnwood Times. "We've had members that are part of the Republican party, members that are members of the Democrat party. We've had members that are part of the Socialist party as well as the Libertarian party. The only thing I try to influence is to be respectful. Being able to defend yourself lies outside of politics."
Sharyn Hinchcliffe became involved with the Pink Pistols following the Pulse club shooting in 2016, in which Omar Mateen, a 29-year old man, killed 49 people and wounded 53 at a gay nightclub in Orlando, Florida.
To Hinchcliffe, the tragedy hit close to home, having many family and friends in the LGBTQ community in South Florida.
"Since I couldn't help my family there, I decided to help my community here," Hinchcliffe said.
The Seattle-Tacoma chapter meets once a month, typically at local shooting ranges, to teach firearm safety and answer any questions they may have about guns in general.
These meetups are not exclusive to those who identify as LGBTQ nor to those who own a firearm. In many cases, participants have never before touched a firearm. The Pink Pistols are there to inform and instruct in these situations.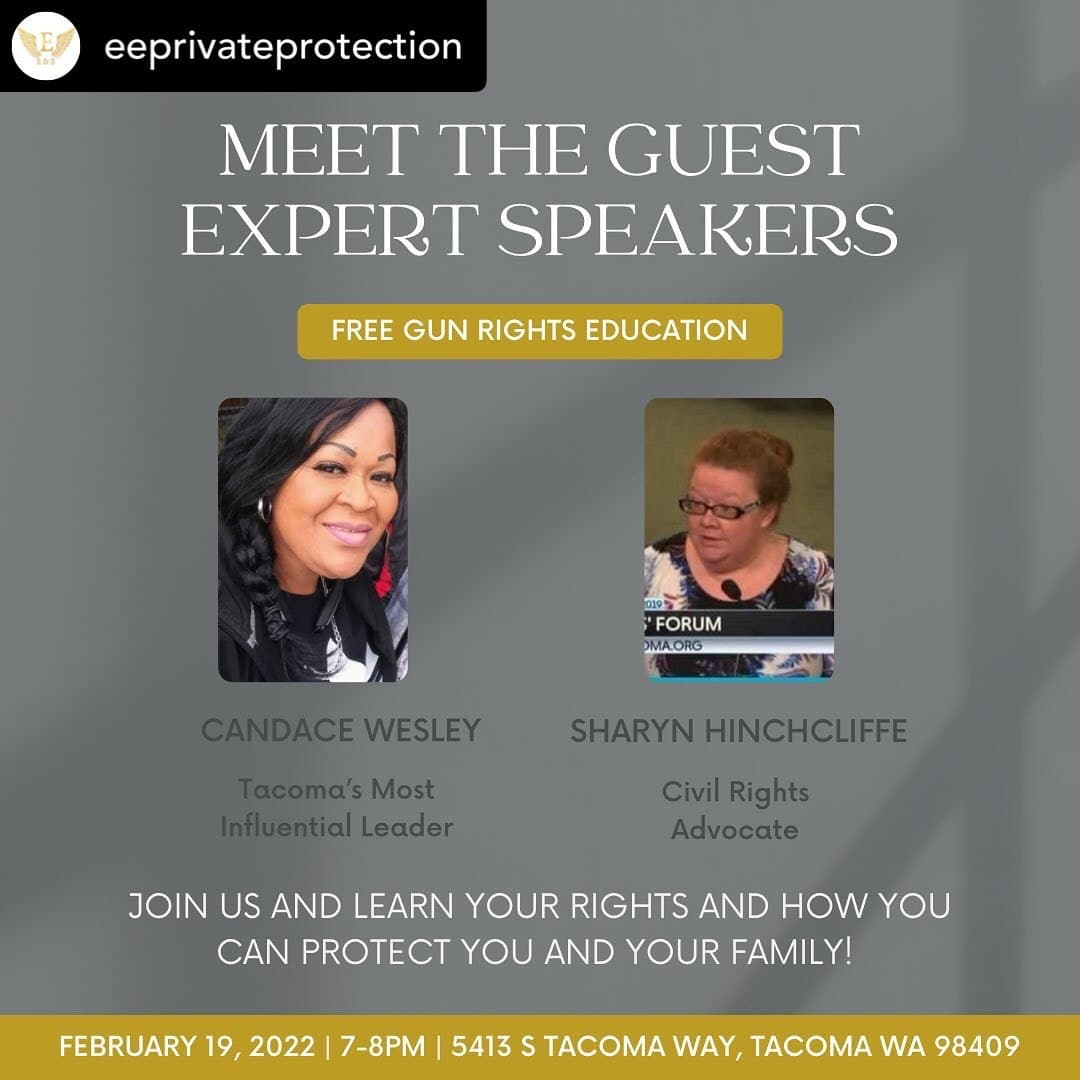 "We try to create a welcoming environment so people can safely learn their options if an individual wants to learn firearm safety," Hinchcliffe said.
Hinchcliffe told the Lynnwood Times that their organization attracts many women because they know there will be no one who will judge them.
"You don't have to feel like you have to walk into a range, which historically, by reputation are very male-centric and overbearing. That doesn't happen with us," Hinchcliffe said. "We have a lot of women, a lot of ethnic minorities – everyone is welcome."
Often the Pink Pistols will go out to eat afterwords and socialize, furthering their sense of community.
The organization was founded in 2000 by Massachusetts libertarian activist Doug Krick after reading a Salon.com article by Jonathan Rauch. 
"Thirty-one states allow all qualified citizens to carry concealed weapons. In those states, homosexuals should embark on organized efforts to become comfortable with guns, learn to use them safely and carry them. They should set up Pink Pistols task forces, sponsor shooting courses and help homosexuals get licensed to carry. And they should do it in a way that gets as much publicity as possible," founder Jonathan Rauch wrote in Salon Magazine, March 13, 2000.
In the past 22 years, the organization has grown to 36 chapters across the country with over 7,000 current members.
"People who have been taught to shoot and are comfortable with it are less likely to be a victim of hate crime, of rape, of violent abuse, and assault because you have the ability to defend yourself," Hinchcliffe said.
On September 23, 2018, trans woman Erin Palette became the organization's president.
"She is a wonderful woman, and I'm blessed and honored to be able to work with her in the chapters under the guidance she has with nationals," Hinchcliffe said.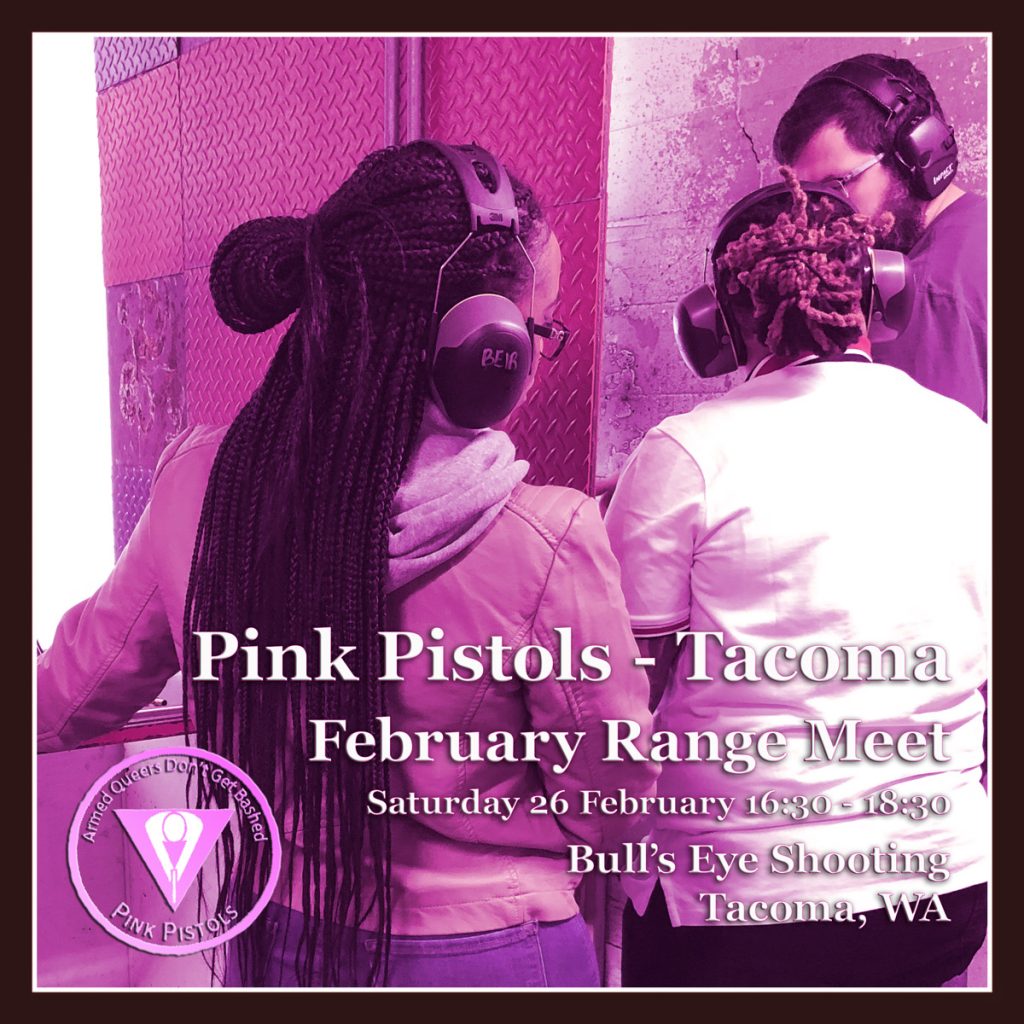 Although the Pink Pistols do not have an official Snohomish County chapter, their Seattle chapter plans to expand meetups to the north end in Arlington and Everett. For anyone interested in starting an official Snohomish County chapter, fill out a form at pinkpistols.org or reach out to Sharyn Hinchcliffe or the Pink Pistol's national office.
"Here in Western Washington, we all work together to try and promote the different events so people know they have a place to go," Hinchcliffe said.
During normal times, one can usually find the Pink Pistols' tents at pride festivals and block parties to ask any questions. As the state begins to reopen, they hope to return to these sites to meet with individuals one-on-one to offer any advice they can, including less-than-lethal options for those who may feel uncomfortable with weapons, such as tasers, stun guns, and pepper spray. In addition, they connect those interested in alternative personal defense options to martial arts dojos in the area, specifically Brazilian jiujitsu.
Pink Pistols also work with local organizations to educate kids in gun safety and help prevent suicide by firearm.
In addition to teaching and practicing gun safety, the Pink Pistols are highly involved in gun advocacy, most recently protesting the Senate's new gun bills in Olympia. 
"Women have been killed waiting for permission from local police to purchase a firearm against their abuser. I know members of the LGBTQ community here in Washington who have [also] been brutally assaulted. . . . So what does it mean to be a firearm owner? It means to have the means to protect yourself and the people that you care about," Hinchcliffe said.
This upcoming Saturday, February 26, the Pink Pistols Seattle-Tacoma chapter will meet at Bullseye Shooting in Tacoma, right by the Tacoma Dome. To learn more about this event and others, or about the organization in general, visit their Facebook page at https://www.facebook.com/PinkPistolsSeattle.