Public Works Board says hands off PWAA funds after House Democrats ax proposed 6-cent export fuel tax
OLYMPIA, Wash., March 1, 2022 – Last weekend House Democrats announced plans to jettison an unpopular export fuel tax proposed to support the $16.8 billion Move Ahead Washington transportation revenue package in favor of tapping the Public Works Assistance Account (PWAA). The PWAA makes low-interest loans to local governments in support of local drinking water, sewer, solid waste, and stormwater projects.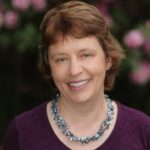 "This is a short-sighted proposal that will have negative consequences for our communities," said Public Works Board Chair Kathryn Gardow, P.E.
"Whenever the Legislature finds itself needing quick, easy cash, it turns to the Public Works Assistance Account. This time they need to keep their promise to return funding next year and find another source for the transportation package."
Legislators have been diverting more than $150 million a year to cover some of the costs associated with the McCleary fix to fund basic education. In 2017, legislators promised the diversion was a temporary six-year grab, and current law will end the diversions June 30, 2023.
An amendment proposed by House Transportation Chair Jake Fey, D-Tacoma, would stop that reversion, and continue to take another $100 million each year for 15 years.
"Last year we received $255 million in requests with only $129 million available," said Gardow.
"At least 31 qualified, essential infrastructure construction projects – worth $125.7 million in requested funds – were not funded because we didn't have the money. And we have a $1 billion pipeline of projects ready to go in the next two to four years when our revenues are returned to the account," Gardow continued.
Washington residents should care, said Gardow, because when they turn on their faucets, they expect clean water. When they flush their toilets, they expect the waste to go away. They expect their garbage to be picked up, their rivers and waters to be protected from harmful waste and chemicals due to stormwater runoff, and their roads and bridges to be safe and structurally sound.
"This is not the only solution to replace that revenue shortfall. The Public Works Board asks the 2022 legislature to pause long enough to find other revenues or options to leave the state's nationally recognized local infrastructure tool alone," said Gardow.
Oregon, Alaska and Idaho disapprove of fuel export tax
Two weeks ago, Idaho Governor Brad Little (R) and Attorney General Lawrence Wasden sent a letter to Washington Governor Jay Inslee calling on him to step in and stop Washington's fuel export tax proposal which would increase the cost of fuel for Idahoans.
The Idaho state House then passed a resolution asking the Washington Legislature not to go through with this. The Idaho House resolution states, "a recent proposal in the Washington Legislature to impose a six-cent-per-gallon tax on gasoline and diesel fuel exported to Idaho, for the purpose of funding transportation and other projects in Washington, would create additional and unnecessary costs to Idahoans."
Oregon Governor Kate Brown (D) posted on Facebook her displeasure with the fuel tax proposal.
Right now, Washington State is moving a bill that will tax Oregonians to fund Washington's transportation package.

Yes, you read that right: Washington wants to tax Oregonians at the pump for their transportation costs.https://t.co/Zm7gUFUTMs

— Governor Kate Brown (@OregonGovBrown) February 18, 2022
And just last week, Brown sent a letter to Gov. Inslee threatening legal action against Washington state that would hold up a much needed federal grant for the replacement of the Interstate Bridge that extends over the Columbia River.
"If this export tax moves forward, not only will our states' relations be strained, but we will both be caught up in lengthy and costly legal battles," the letter from Gov. Brown to Gov. Inslee warns. "For you in Washington this means stalled progress on the exact projects being funded by this bill – including likely missing the huge opportunity to apply for the Mega Projects grant in the Infrastructure Investment and Jobs Act (IIJA) for the Interstate Bridge."
Alaska state Rep. Kevin McCabe introduced retaliatory legislation last week, which would tax fish shipped to Washington and increase moorage costs for Washington boats in Alaska harbors.
In an interview with KTTH's Jason Rantz, Alaskan Governor Mike Dunleavy (R) urged Gov. Inslee to "rethink" the fuel export tax.
Washington has five fuel refineries, but Oregon and Idaho do not, and Alaska has only one. Fuel products refined in Washington are shipped to these states by rail, truck or pipeline. The export tax would have applied a 6-cent fee on fuel exported from Washington refineries to other states. It was expected to generate $2 billion in revenue over the package's 16-year lifespan.