House passes Sen. Liias bill to restrict high-capacity magazines
OLYMPIA, Wash., March 5, 2022 – In a late-night session, legislation to restrict the sale of high-capacity firearm magazines was approved by the Washington House of Representatives on a 55-42 vote Friday with no Republican support.
Senate Bill 5078, sponsored by Sen. Marko Liias (D-Everett), prohibits the manufacture, sale, import or transfer of large-capacity magazines that hold more than 10 rounds of ammunition. The approved legislation does not ban the current possession of high-capacity magazines already in possession.
"Enough families have experienced the tragedy of gun violence in our state," said Sen. Liias. "It is long overdue that we step up to protect Washingtonians from mass shootings. The Legislature took that step today by voting to limit high-capacity magazines, and our communities will be safer for it. This is a common-sense policy that will save lives, and I am grateful for all of the years of advocacy that led to its passage."
According to a press release from House Democrats, the legislation was introduced at the request of Washington State Attorney General Bob Ferguson.
"In our state, Mukilteo and Burlington have been traumatized by shootings involving high-capacity magazines. And we all know the far too many incidents that have occurred in other parts of our country," said Rep. Javier Valdez (D-Seattle), who sponsored the House version of the legislation. "These magazines make mass shootings easier and fuel the tragic shootings that happen every day in our communities. I have been fighting for this policy for years and am proud to have been the House lead. It is long overdue that this historic and life-saving legislation is finally going to get to the governor's desk."
Two democrat House members, Representatives Kristen Harris-Talley (D-Seattle) and Steve Kirby (D-Tacoma), voted with Republicans in not supporting the bill.
During yesterday's debate, Harris-Talley shared the weight of her decision.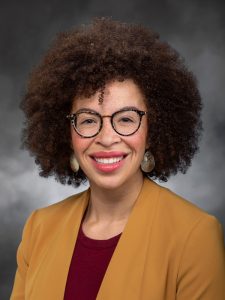 "As a gun responsibility champion, I've had to weigh heavily their concerns about this bill because for black brown, indigenous gun owners and for too many in this state, the considerations of the policies we have on the books and the considerations that even the conversation about gun responsibility ignores the fact that they are both the folks who faced the most gun violence, and are most criminalized by that gun violence," said Harris-Tulley.
She continued that her constituents are concerned that the bill doesn't do enough to address the existing high-capacity magazines already in the state which residents are left defenseless in the face of violence.
"My neighbors are concerned that pieces of this bill are not going to address the fact that we have stockpiles of guns and ammunition already in the state. And they want to know that in the face of police violence, which is also gun violence, and other types of white supremacy and other types of violence that we see happening, that they can protect themselves."
Rep. Bob McCaslin, R-Spokane Valley shared similar sentiments and added that it is a slap in the face to responsible gun owners.
"This bill will only limit the ability of law-abiding citizens to defend themselves and their loved ones. Criminals are not going to be swayed by this law and will get what they want to carry out their crimes. But the mother who is trying to protect her children will now be limited in her ability to end the threat against herself and her children."
Senate Bill 5078 now heads to Gov. Jay Inslee for approval. When signed by Gov. Inslee, Washington state will become the tenth state to restrict magazine capacity following California, Colorado, Connecticut, Hawaii, Maryland, Massachusetts, New Jersey, New York, and Vermont. All of these states, including the District of Columbia, limit magazine capacity to 10 rounds, except for Colorado at 15 rounds.
The 2022 session is scheduled to adjourn on March 10.