Op-Ed: Mukilteo City Councilmembers don't get to invent rules to suit themselves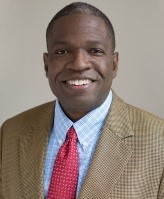 I was denied the confirmation vote tonight to the City of Mukilteo Diversity, Equity and Inclusion commission. Appalled, I asked for an official explanation and have not yet received one.
Let me enumerate. The City Council is empowered by state law to operate within the confines of its City Code. The Code makes no mention of any qualification at all for members of any of its three commissions, nor have any other nominees to any other commission ever been voted down. Tonight, three nominees to the DEI commission were voted down. I was one of the nominees.
In a heated back and forth between the mayor who nominated us and a vocal and vehement Council, comments were made by Councilmembers such as "these nominees are less qualified", or how struck they were by the absence of so many other "well qualified applicants". Aghast, I sat befuddled and bemused as the mayor asked to no avail if the Council would simply ask any of the three nominees all in attendance on the Zoom session a single question. They never did. Then they voted in what looked like a 3-3 vote with 1 abstaining until Councilmember Emery recognized the mayor would vote with the majority, so said he changed his mind and his vote and would now abstain, yielding a bullet proof majority decision to reject all three of us. Whether I was voted in 4-3 with the mayor as the tie breaker or 4-3 in the Council, I would have been equally insulted by anything less than a unanimous confirmation.
Now, allow me to explain my qualifications which are already part of the public record. You be the judge.
I'm African American.
Owns a local Farmers Insurance Agency in Mukilteo.
I've lived in Mukilteo since September 2007 – that's 14.5 years.
I've been elected 3 times as a utility commissioner here (twice for Alderwood Water and now currently for Mukilteo Water).
I've served as President, Vice President and Treasurer of the Alderwood Water and Wastewater District Board of Commissioners and am currently Vice President of the Mukilteo Water and Wastewater District Board of Commissioners.
Following both a BS and MBA from MIT, I have had a 20+ year corporate career spanning large to small companies.
I worked in city government pre-MBA as the Associate Director for Policy of the Office of Management and Budget of my native US Virgin Islands.
I worked in public finance investment banking for 3 years pre-MBA, advising municipalities in Texas on bond financings. In fact, during that time I served on the strategic advisory consulting team hired by the District of Columbia to author their 4-year strategic turnaround plan. I personally worked with then CFO Anthony Williams on that plan and personally authored the chapter on health and human services. I turned down the job to be deputy CFO of one of his agencies to instead attend graduate school at MIT.
During my corporate career, I was the regional President of the multi-state African American Forum at General Electric Company from 2005 – 2007. This organization cultivated and developed African American talent through GE's diversity efforts.
I am presently on the Board of Advisors of the Mukilteo YMCA and am a member of its nascent DEI Commission.
I am self-employed here in Mukilteo and support a host of community activities.
I am well read on this topic as I am 55 and believe I have a useful perspective on this matter.
Evidently, according to the Council, I do not. In fact, I don't even warrant a single question, so "less experienced" and insufficient are my apparently "lacking" qualifications.
So, my opinion is that the Council acted inappropriately and capriciously in a reckless power battle with the mayor. That's my opinion. I'm still mad about what happened and request an explanation in a special meeting or inclusion in an agenda of the Council. The Council is not all powerful. They don't get to invent rules to suit themselves as they go along. Their role is very prescribed and limited – BY LAW. They should not be permitted this type of gargantuan over-reach, or they will never stop overreaching.
First, they came for me. Who will defend you, when they come for you?
Michael Dixon, Mukilteo, WA 98275
---
To read the detail breakdown the city council meeting, click here.
Related Article(s)