Lynnwood baker shares her talent for Easter delights
By Erin Freeman | Lynnwood Times Staff
Lynnwood, Wash., March 25, 2021 – The lost art of the sugar Easter egg with a spring scene in the hollowed out inside has many names: panoramic, scenic, and peek-a-boo. While its origin is unknown, its popularity dates back to the 19th and 20th centuries, with the remembrance of the artistry now reliant on the few individuals who still craft them.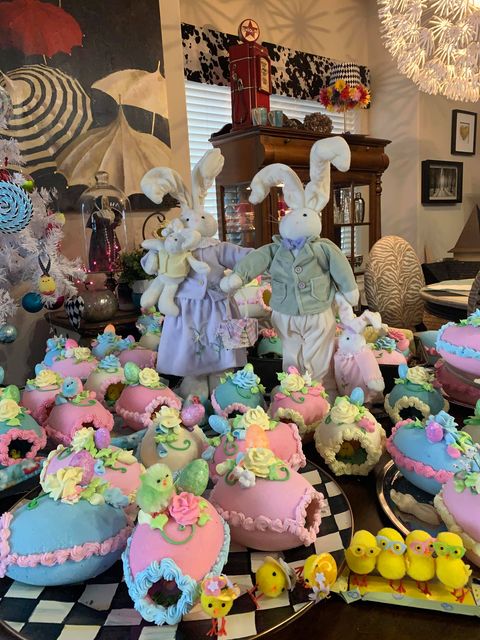 Panoramic eggs have been part of Lynnwood resident Darla Aiken's Easter celebrations for the past 45 years. As a child, she used to frequent a Flea-Mart in Portland, Oregon, where she was first introduced to the eggs while browsing through various vendor stands. Now, with baking and cake decorating experience under her belt, she's utilized her love of the panorama eggs, making thousands of them for her community for the last 30 years.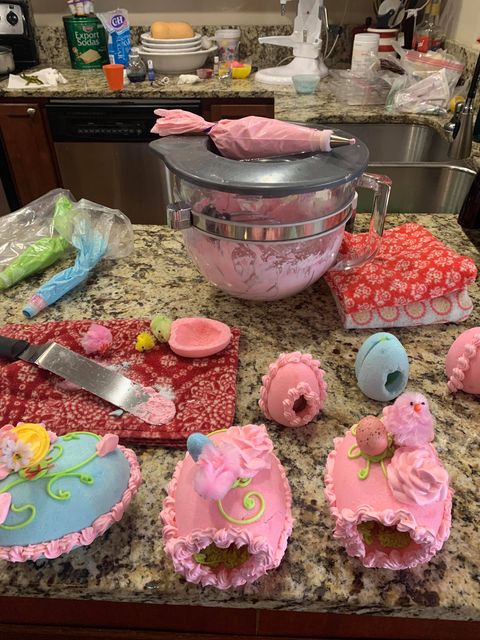 Since the sugar Easter eggs are made from a sugar-water mixture, they can be enjoyed as an edible treat, yet Aiken says most customers hold onto them for decades, becoming a treasured part of families' Easter traditions.
"As a cake decorator I enjoy bringing a smile to somebody else's face," Aiken told the Lynnwood Times. "Flowers and small Chickadees and rabbits and candies always puts a smile on someone's face."
While the details in the eggs seem to be the most intricate part of the process, decorating is only a small part of creating the eggs, Aiken says. First, she melts and colors the sugar, molding them into eggs, allowing it to dry overnight. Then, she gets to decorating.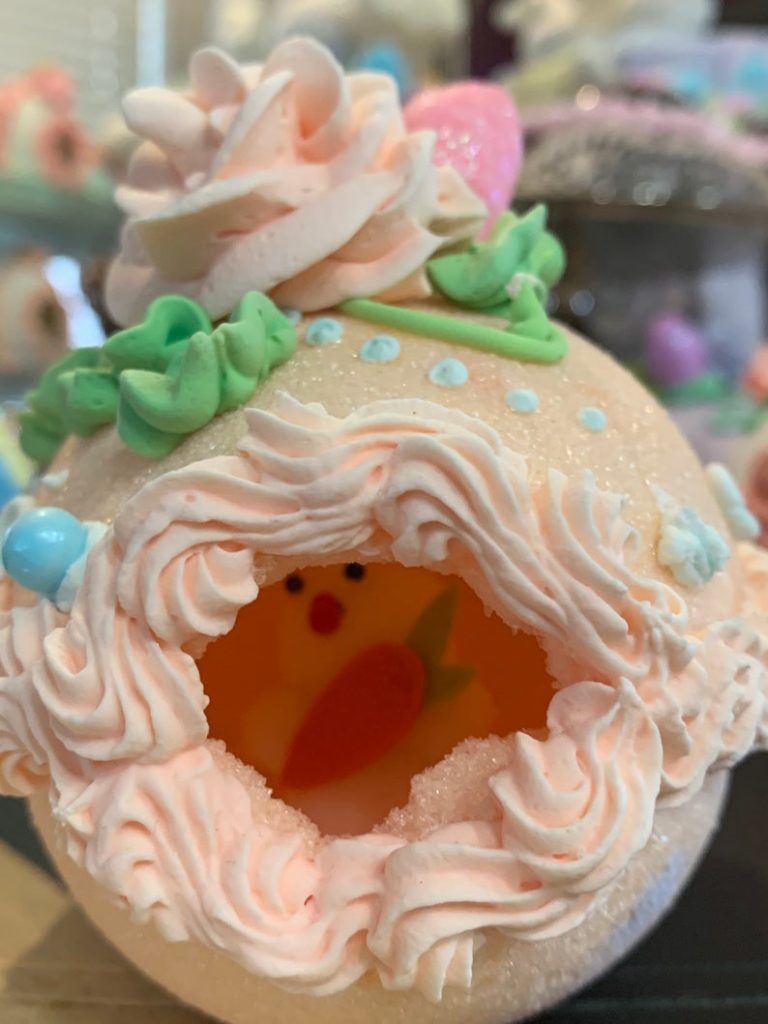 The shells of the eggs are dyed a solid pastel hue, where accent icing in another color is piped around the diameter, topped with decorative flowers, chickens, or eggs. Inside of a window cutout at the front of the egg, a nature world is crafted, with scenes of meadows, lakes, bunnies, and chicks.
Known as the TheEGGladyByDarla on Etsy, an e-commerce website concentrated on handmade items, Aiken's sells the decorated eggs in three sizes — 2½ (small), 5 (medium) and 8 inches (large).