Marysville Jon Nehring: A leader, a husband, a father
You can't help but notice his flat-top haircut the first time you meet Marysville Mayor Jon Nehring. His first ever buzz cut was when he was 15. He said it was out of necessity. If he lets it grow, "It's a big poof thing. My hair's a wreck," he said.
The thing is, the 1950's haircut fits him perfectly. He's clean-cut and old-fashioned. It shows in all aspects of his family and professional life. "He is who he is. He's not a whole lot different" between home and at work, said his wife, Marianne.
Nehring was born in Colorado, but moved to this area when he was 4, attending schools in Everett and graduating from Arlington Christian High School (ACHS). "I loved it," he said of growing up here. "There were lots of kids. We'd ride bikes and play football, baseball and basketball. There's no place like it."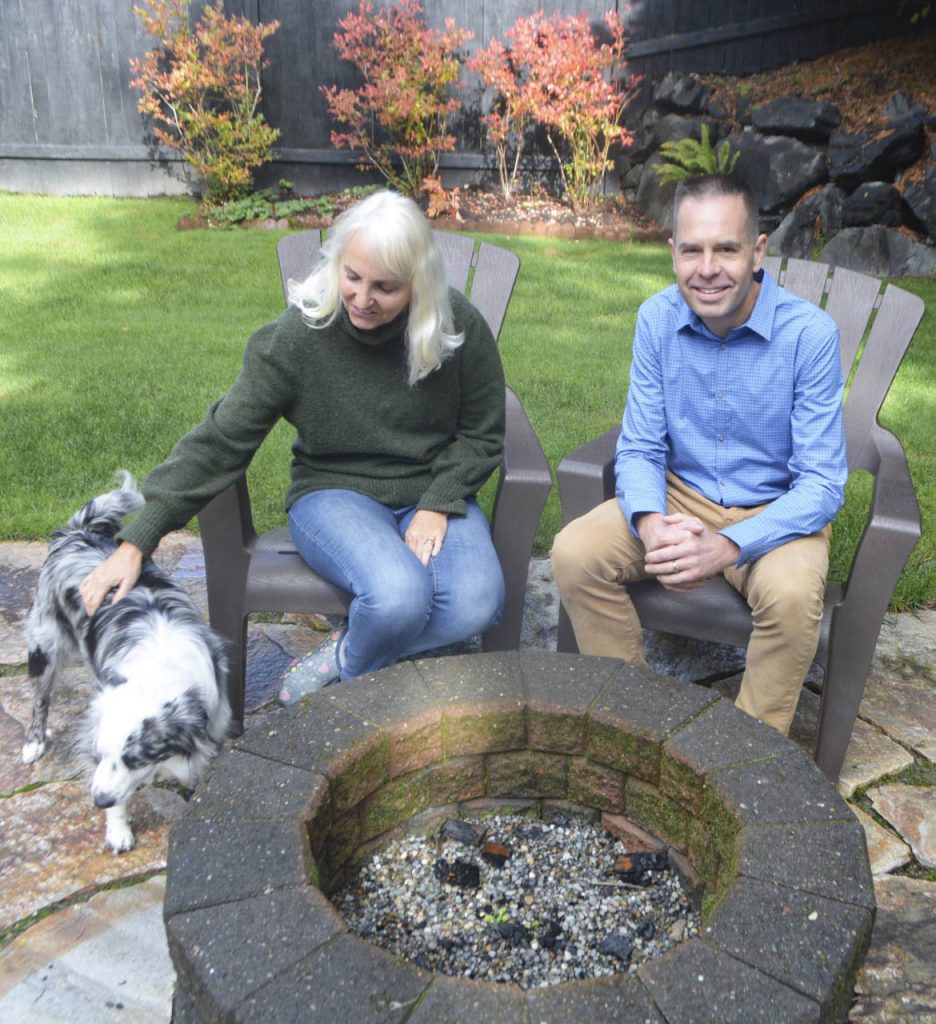 He said he was blessed to have amazing parents. Even though they didn't have a lot of money – his dad was a telephone engineer and his mom worked at a bank – they paid for private schooling. Nehring said his calm demeanor comes from his family life. "There was no chaos. There were tough times – with only a few bucks in the bank account – but we never knew that," he said of his sister and him.
Nehring first became interested in politics his junior year at ACHS. He said Fred Erickson, who taught speech, German and history, and Greg Kenehen, who taught contemporary world problems, helped spur him on. The Oliver North trials and George Bush Sr. running to replace President Ronald Reagan "fueled me all the more," he said.
He got on the Everett Community College (EvCC) student Senate and later graduated from Central Washington University-Bothell with a business degree. He went on to get a master's degree in theology online from St. Leo University.
While at EvCC he attended a church group where he met Marianne. A couple of years later they were married in 1993. They settled in Marysville and had son Nate in 1995, followed by daughter Kristin and son Nick, all at Providence Everett. They first lived in a small apartment near the Skate Deck, their first house was near Grove Elementary and now they live in a home on the hill near Walmart.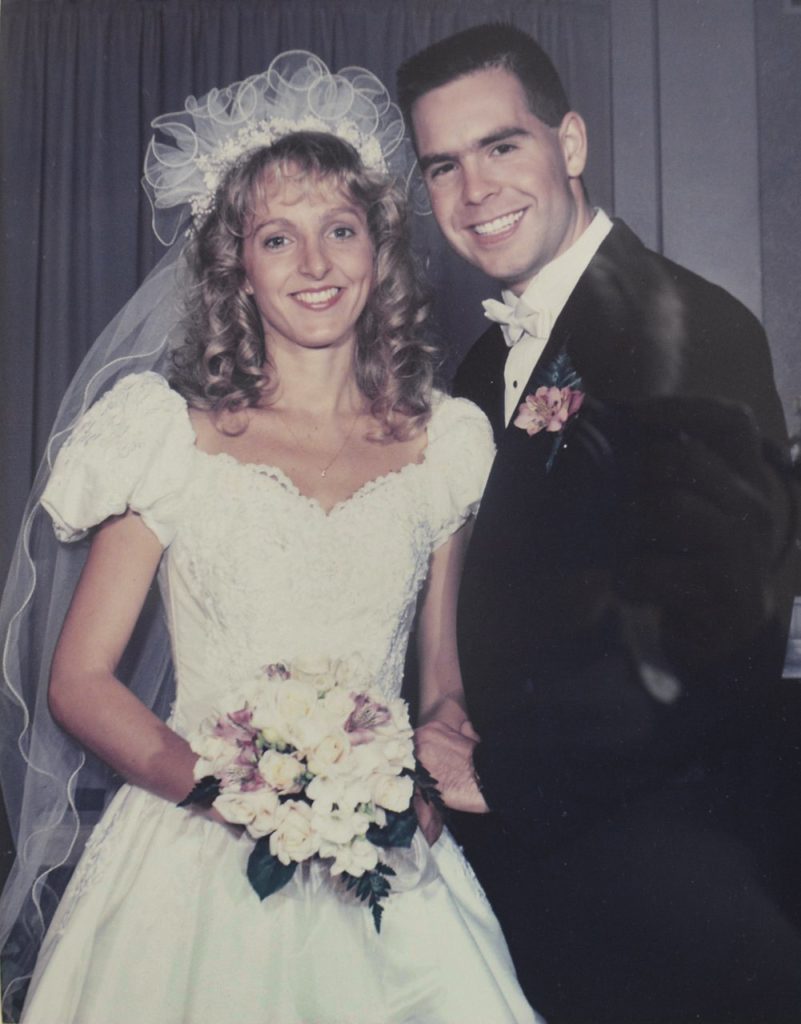 Nehring worked in sales for 17 years, starting with the GTE directory. "Dialing for dollars, cold calling," he said. He then worked selling paper products, including iconic sports posters, for the Costacos Brothers. Part of his career he had to commute to West Seattle, which was tough even back then, he said. Jon also had some tough times in sales. "I was calm then, too," he said of those challenging times. "You just roll with it."
Nehring always knew he wanted to get into politics, and he started by attending Marysville City Council meetings. He was encouraged by outgoing councilmember Donna Pedersen to run for an open seat. He won by just 27 votes in 2001.
Nate, now a Snohomish County councilman, went doorbelling with his dad when he was only 6. "People just loved that," Jon said. "They talked to him more than me." His dad called Nate "a doorbelling beast." But when he wanted to repay his son by helping him doorbell when Nate first ran for county council, his son wouldn't let him. "He wanted to handle it on his own," his dad said.
Nehring said he learned a lot about being a mayor from his predecessor, Dennis Kendall, who structured his time well and got out into the community. "He was the chief salesman of the city," Jon said.
Nehring became mayor pro tem his second term and got even closer to Kendall. He knew he wanted to run for mayor someday, but not against his mentor because he "agreed with almost everything he did." But when Kendall stepped down, Jon was named to finish the term.
When Nehring took over as mayor he heard loud and clear from residents: "We want to be a full-service city. We want commercial stores. We're tired of going to Everett and dealing with the traffic," which had reached a boiling point, he said, adding Tulalip had its casino, but people wanted to "attract business to our side of the street," meaning Interstate 5. That effort started under Kendall, but really boomed under Nehring, especially in the northern part of the city.
After serving out Kendall's term, Nehring was elected mayor in 2010. It was during the recession and residents were asking for free and low-cost events so the city started its movies and concerts in the park, which continue today. Residents also demanded for government to clean up the city, so a Code Enforcement team started to do that, and later was tasked with boarding up drug houses, which has helped reduce that problem.
But the recession was tough on the city, and its new mayor. "I lost a lot of sleep," Nehring said, as he had to lay off many city employees. "We took our medicine really early. We came out quickly. We were able to hire back employees when others (cities) were still cutting."
A controversial annexation that more than doubled the size of town occurred during Nehring's first elected term. It was controversial because city government just did it, rather than allowing citizens to vote on it. Nehring said because of state Urban Growth Act demands, Marysville had to grow. "It was when – not if," he said. The state pitched in money for much-needed improvements to "motivate cities to do it quicker."
Despite those tough issues Nehring was re-elected, and the community really took off, with businesses booming and the city adding attractions like the Spray Park.
But then came the shooting at Marysville-Pilchuck High School. "It was a really dark time" for me and the community, Nehring said. "It put things in perspective; helped value things in life that really mattered."
The mayor works hard for the city, but he also has made time for his children, coaching Nate and Nick in baseball and basketball. "I loved every minute of it," Nehring said. Nate said it meant a lot to the kids that their dad spent so much time with them. "He's been a great role model for me" with my own kids, Nate said.
Nehring still is involved with sports. He enjoys golf, jogging and tennis and has played in Turkey Day football games with family and friends on Thanksgiving. Nate said his dad has taken him and now his grandkids to Seahawks, Mariners, Storm, Husky and now Kracken games.
Marysville police Cmdr. Robb Lamoureux got to know Nehring when he became a councilmember, and they became friends coaching their sons' Little League teams together. Because they both have an "obsession" with tennis, they have played singles and doubles together for years and even started a league with city employees. They have traveled together winning many tournaments.
Lamoureux said their styles work well together, with him being a power player and Nehring playing with more finesse. He admitted Jon normally beats him one-on-one. "He out-athletic's people," the commander said. "He's in phenomenal shape."
Lamoureux said their families hang out together, doing things like couple's dinners. They even had planned a trip to Norway, but had to cancel when COVID-19 hit.
Longtime City Councilman Jeff Vaughan also got to know Nehring more than 20 years ago through youth sports. They were involved in recreational soccer when Jon announced he was going to run for council and get the community more fields.
A few years later when Vaughan decided to run for council Nehring gave him insight on his platform and campaign. "I was impressed with how down to earth and seemingly un-political he seemed," Vaughan said.
On council, they worked together on numerous initiatives, and Vaughan came to appreciate Nehring's abilities as an elected leader. "Jon is a consensus builder who listens to all points of view and is determined to bring resolution to problems in a quick manner."
Vaughan's respect for Nehring continues to grow. A few years ago the City Council went to Washington, D.C., to lobby the state's federal lawmakers. They went to the National Archives, and Nehring took the time to read the Magna Carta, The Declaration of Independence and the Constitution while the others waited impatiently. "I mention this because it is indicative of how he feels about our country," Vaughan said.
He also shared a humorous story about that trip. While going through a metal detector a security agent asked Nehring to remove his gum. Jon thought the guard said "gun," creating a stir among the guards until Nehring realized what was said and deposited his "gum" into a waste basket.
Back at home, Nehring loves to read about sports and politics and enjoys movies like "The Godfather" and "The Dark Knight." One of his favorite TV series, not surprisingly, is "House of Cards." He is known at home and at work for his compassion. Nehring, who attends church, said a lot of that comes from his upbringing in faith. "He's a devout Christian," Nate said. "Faith and family are his priorities."
Nehring likes to help people. "I'm here to serve the people," he said, adding he provides everyone access, answering all emails and phone calls himself. "I have a soft spot for people who need help," he said. He wants that to show up in all city departments. Customer service is important to him. "We want to be like Nordstroms," he said. "I can't tell others to do it if I don't practice it myself."
With work taking up so much of his life, Nehring said his wife "is really the unsung hero of the family." I wouldn't be who I am without her," he said. "She's an amazing mother. Her family has been her career for the most part (she's also a nurse). She's put her stuff on the back burner."
He's also proud of his kids and grandkids. Nate, 26, was teaching when he decided to run for county council. Jon said the move surprised him, but working together politically has brought them closer. Nate said he planned to be an educator "one-hundred percent," but the more he saw his dad dedicated to public service, "It inspired me."
Kirsten, 23, went to Hillsong Bible College and majored in theology. She worked for some time with people with disabilities, and now is a barista. She recently got married. "She's kind, giving and has a serving heart," her dad said.
Nick, 21, graduated from college and has a degree in sports management, working for the Mariners one summer, but is now a legislative aide.
His grandchildren are Kennedy, 3, James Jon, 1 1/2, and newborn Claire. "It's far beyond anything I thought" it would be, he said of having grandkids. "They're the biggest joys of my life." He said there's nothing better on a bad day than when Kennedy gives papa a hug. And Nehring said it was really special when his grandson was named after him. "It made me cry," he said.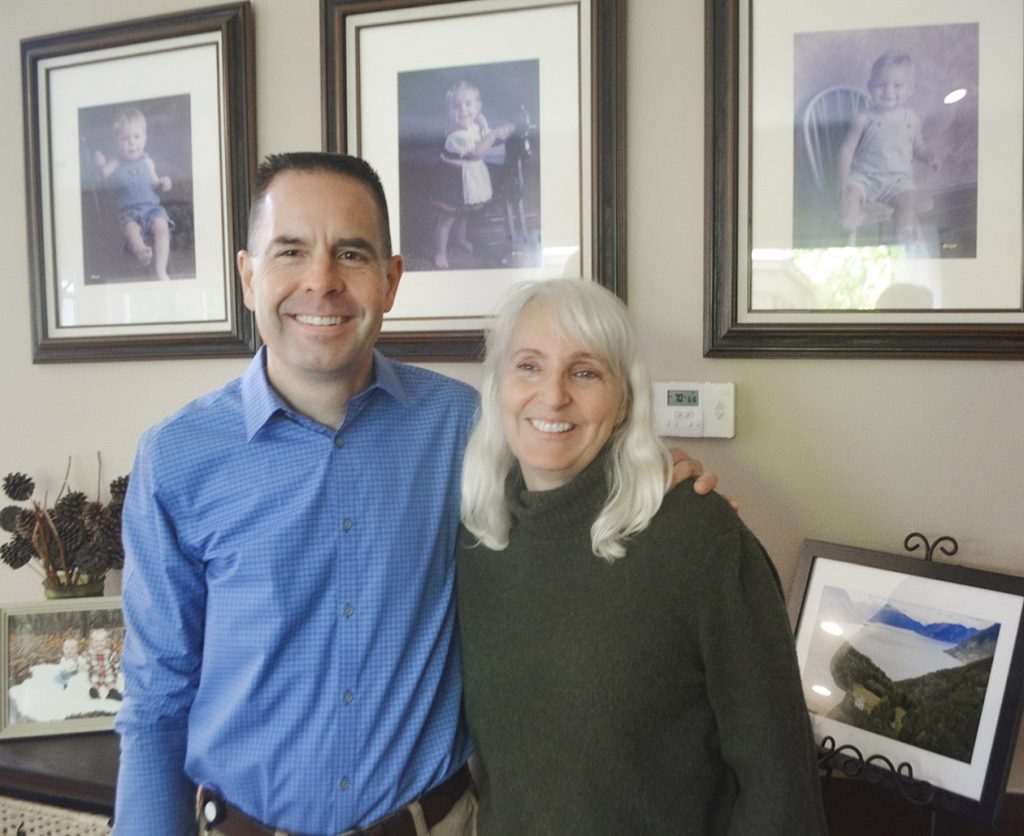 Nehring, who turned 51 in August, has been in office for 11 years. He's not ruling out trying for a state office at some point, but he has a lot to finish in Marysville.
Projects he wants to see through include: the Civic Campus, I-5 ramps and interchanges, the Cascade Industrial Center, waterfront development, Grove Street overcrossing, cleaning up the State Avenue corridor and much more.
What Marianne is most proud of with her husband's political career is his fairness. "He doesn't treat anyone differently even if they have a D (Democrat) behind their name. That's really rare these days," she said.
Lamoureux said that's also what he likes most about the mayor. "He's genuine," he said, adding he likes to be around positive people. "He truly wants to help others. He strives to do the right thing even when it's not popular."
The past few years, like everyone else Nehring has been dealing with the concerns of COVID. He said the city didn't slow down much, finishing projects on time and within budget, such as the First Street Bypass. Marysville was able to help businesses and people in need with grants.
Restrictions made work less efficient, he said, for example two employees couldn't be in the same vehicle. It was tough to social distance at City Hall, so employees took turns working from home. Like everywhere else, finding employees for job openings was a challenge, especially seasonal ones in the spring and summer. "That put a lot of strain on the existing workforce."
Despite all of the city employees, there were only a few COVID cases, and just one was serious. Nehring said he was glad they separated employees so if workers did get sick they didn't have to quarantine large work groups.
As for the future, things are looking good. "We've had a lot of new businesses" open up recently, he said. "Marysville still is a vibrant community."
Op-Ed by Steve Powell, Marysville