Low and Nehring sworn in for second terms on Snohomish County Council
SNOHOMISH COUNTY, Wash., December 22, 2021 –Both republican Snohomish County Councilmen Sam Low and Nate Nehring took their oaths of office today to commence their second terms on the county council.
Snohomish County Superior Court Judge Edirin Okoloko administered the oath for Sam Low in front of the Snohomish County Administrative Building at 11:30 a.m. today. Earlier at 10 a.m. at the Cascade District Court in Arlington, Nate Nehring's swearing in was administered by Snohomish County District Court Judge Jennifer J. Rancourt.
Nehring, representing District 1, secured 70.23% of the 2021 General Election vote and Low, with a tally of 60.59%, attained the highest point victory of any Republican for District 5.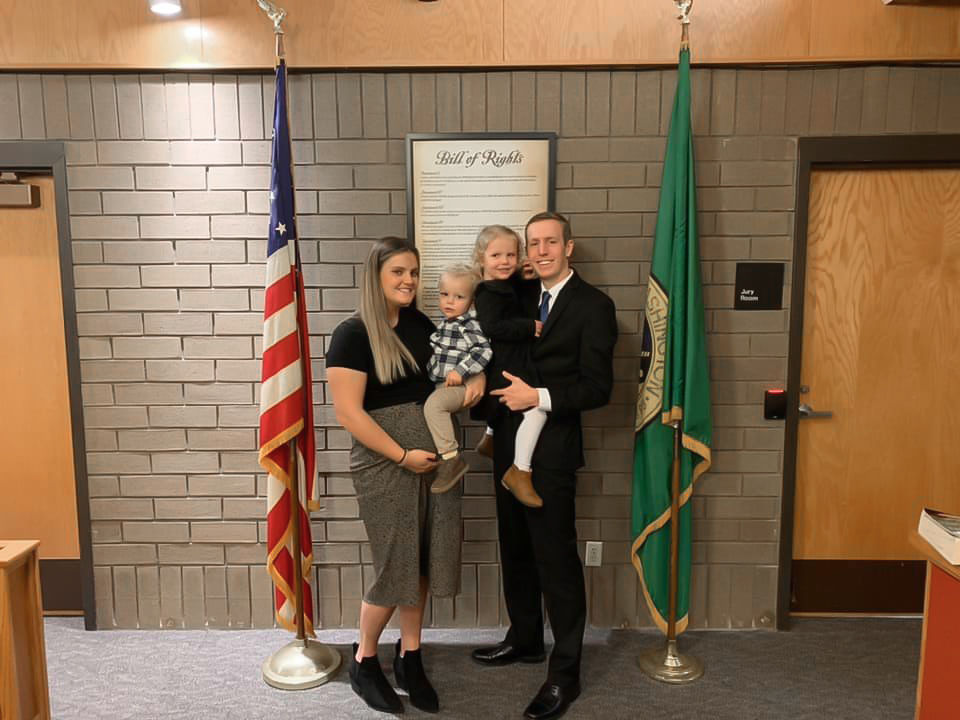 Low was joined by his wife Mariah, daughters Meg and Mercedes, and sons Caleb, Seth, and Vaden. Attending Nehring's swearing in were his wife Savannah and children Kennedy and James.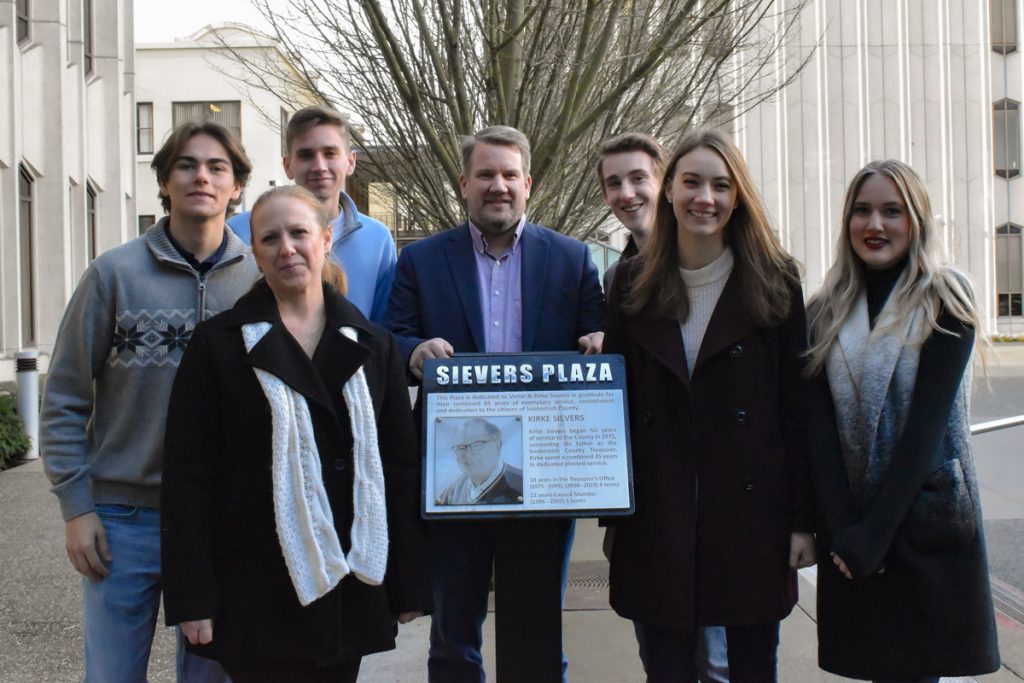 Snohomish County Councilman Jared Mead of District 4 will be sworn in within the upcoming weeks.